We're back with another Sundays in Bed With… meme! This meme dares to ask you what book has been in your bed this morning and is hosted by Midnight Book Girl. Come share what book you've been you've spent time curled up reading in bed with, or which book you wish you had time to read today!
I've spent this Sunday in bed with The Queen's Assassin by Melissa de la Cruz. I've been reading it on and off throughout the whole day as my health is still not so great. I honestly wasn't sure how I felt about it initially but I think I'm enjoying it now. I'm participating in my first blog tour hosted by FFBC for this book on 09 February and I'm quite excited to have a spot on it, so be on the look out for my review + favourite quotes!
Caledon Holt is the Kingdom of Renovia's deadliest weapon. No one alive can best him in brawn or brains, which is why he's the Guild's most dangerous member and the Queen's one and only assassin. He's also bound to the Queen by an impossible vow–to find the missing Deian Scrolls, the fount of all magical history and knowledge, stolen years ago by a nefarious sect called the Aphrasians.

Shadow has been training all her life to follow in the footsteps of her mother and aunts–to become skilled enough to join the ranks of the Guild. Though magic has been forbidden since the Aphrasian uprising, Shadow has been learning to control her powers in secret, hoping that one day she'll become an assassin as feared and revered as Caledon Holt.

When a surprise attack brings Shadow and Cal together, they're forced to team up as assassin and apprentice to hunt down a new sinister threat to Renovia. But as Cal and Shadow grow closer, they'll uncover a shocking web of lies and secrets that may destroy everything they hold dear. With war on the horizon and true love at risk, they'll stop at nothing to protect each other and their kingdom in this stunning first novel in the Queen's Secret series.
What are you currently reading?
Y'all, I'm just so done with being ill. Although I'm not as bad as when I was away in Myanmar, my health issues have not gotten much better and I 👏 AM 👏 SO 👏 TIRED! Like… TIRED. Why is it taking so long for me to feel better? The struggle is hella real. I don't want to keep going on about it because I know it's tiring to hear all the time too, but yeah. Okay. I've done practically nothing since I got back from my trip except visit the doctor. Fun times!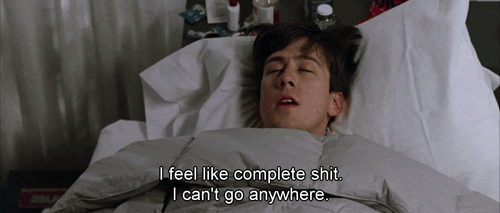 Reading & Blogging Recap
It's been a pretty 'meh' week for reading and blogging… I think I managed to finish two books but I did get sucked deep into the Webtoons portal. I don't know if any of you read Webtoons but if you're looking for some web comics to read, I'd highly recommend checking out some of the ones on there! I'm a total sucker for these ones: Not Even Bones, Third Shift Society, Rot & Ruin, Lore Olympus, The Croaking, Soul on Hold and House of Stars. I planned to finish two more reads in January but thanks to Webtoons I didn't touch a book until last night! I've also kind of slacked off on the blogging front because I just haven't had the energy. I hope to post a bit more this coming week if my health doesn't stop me but to also engage with everyone more! To those of you who've stuck around despite my absence, thanks for your support! I really appreciate it 🥰
On that note, here are the posts I made this last week ICMYI:
January Monthly Wrap Up
Friday Favourites: Bookish Quotes
First Lines Friday: 31 January
eARC Book Review: How to Build A Heart by Maria Padian
#WWWWednesday: 29 January
#TopTenTuesday: Favorite Illustrated Covers (Cover Freebie)
Book Review: Spin the Dawn (The Blood of the Stars #1) by Elizabeth Lim
Goodreads Monday: Renegades by Marissa Meyer
How has your week been? Did you get a lot of reading done?
Hope you had a great weekend!