Goodreads: Spin the Dawn (The Blood of the Stars #1)
Publisher: Alfred A. Knopf
Publication Date: 09 July 2019
Genre: Young Adult Fantasy

Panda Rating:


(4.5 pandas)


A gifted tailor in disguise.
Three legendary dresses.
The competition if a lifetime.

On the fringes if the Great Spice Road, Maia Tamarin works as a seamstress in the shop of her father, once a tailor of renown. She dreams of becoming the greatest tailor in the land, but as a girl, the best she can hope for us to marry well.

When a royal messenger summons her ailing father to court, Maia poses as his son and travels to the Summer Palace in his place. She know she her life is forfeit if her secret is discovered, but she'll take that risk to save her family from ruin and achieve her dream of becoming the imperial tailor. There's just one catch: Maia is one of twelve tailors vying for the job.

The competition is cutthroat, and Maia's job is further complicated by the unwelcome attention of the court enchanter, Edan, who seems to see straight through her disguise. But nothing could have prepared her for the final challenge: to sew three gowns so dangerously beautiful, it will take a quest to the ends of the earth to complete them…
Tell me, why did I take so long to read this? Spin the Dawn is pitched as Mulan meets Project Runway and with such a unique premise, I couldn't wait to get my hands on this #OwnVoices Asian inspired fantasy. I was wary when I started reading it (because I was really let down by another Asian inspired fantasy last year) but I'm so glad this one didn't disappoint! Not to sound cheesy or anything but it was so magical! It didn't take long for me to fall head first into the story and to find myself caring deeply about its characters. 💞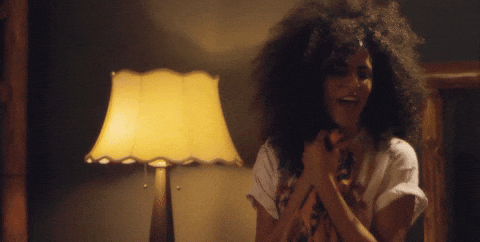 *This review is going to be done in a slightly different format than usual. I've done some reviews like this before and found it was much easier to organise my thoughts. Sorry for how lengthy it is!*
The Writing
Sometimes fantasy stories can get bogged down with overly intricate and detailed writing and plenty of "info dumping" but that wasn't a problem in this book. Lim's writing is descriptive and you can easily envision the Asian inspired world she creates but it's simple and straightforward so you don't get lost trying to parse through flowery descriptions. I didn't expect the fashion aspect to be so technical and detailed, and even though I might not have understood or properly visualised the techniques discussed, I surprisingly didn't find it boring. The writing was just so easy to read and the almost 400 pages quickly flew by!
"Seize the wind," I whispered. "Don't become the kite that never flies."
PLot – WORLD BUILDING
It's safe to say that I've never read a fashion inspired Mulan retelling before and in that sense I thought the story was unique. There weren't (m)any surprises but that didn't take away from my enjoyment of the three parts to the story, although things really speed up in parts two and three. Just like in Mulan, Maia disguises herself as a boy to take her father's place after he's summoned to the palace. It's there she enters a cut-throat competition to become the Imperial Tailor with other re-known tailors from across A'landi. For her final task, she must embark on a perilous and possibly life-ending journey across the lands to make three dresses with the laughter of the sun, the tears of the moon and the blood of the stars. I mean, how on earth is that even possible right?! There's political intrigue and royal drama, betrayals and plenty of mysterious dealings, as well as a healthy dose of magic. The way that Lim pulls together all these elements in such a creative and enchanting way is what made the story so magical! It was a fun and wild ride and I honestly loved every minute of it!
If there's one 'issue' that I had to comment on it'd probably be the lack of world building around the magic in the story. We don't really know the how and the why of it and I was very curious to learn more. With the way the story ended, it seems like this might be further developed in the second book, so I'm hoping we get to learn more about the land's history! To me, that was probably the weakest element of the story but it also didn't bother me that much.
characters
We're introduced to a few characters but the story is strongly focused on Maia and Edan, the Lord Enchanter who serves the Emperor. I honestly didn't expect to feel so strongly and to become so attached to both characters, but I did! Maia is an admirable character. I found it easy to forget she was so young because although she has a certain naïveté about her, she doesn't come across as childish and immature. She has experienced great loss from a young age but she's so fiercely determined to win the competition through serious, hard work and genuine skills (rather than relying on unexpected magic). Her character was so clearly passionate about sewing! I also admired how much she loved her family and the scenes involving her brothers were especially bittersweet. Then there's Edan. Edan really grew on me! Although he had a very serious role as the Emperor's enchanter, he had a certain mischievously cheeky charm to his character that often had me giggling. I'm glad that we do learn more about his history towards the end of the book, although I'm hoping that we learn even more about him and his magic in book two!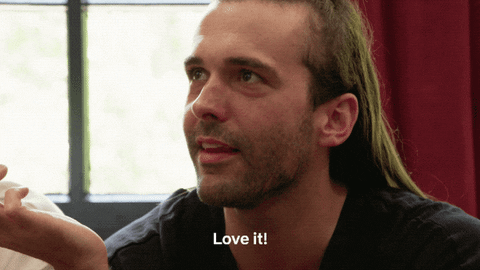 As much as I wasn't expecting to love their characters, I also wasn't expecting to be fully on board with the romance! They had an enemies-to-friends-to-lovers thing going on that I was so here for and I'm still rooting for them. I've heard some reviews commenting about how weird the relationship is but I found it really genuine and sweet.
The few glimpses we had of the side characters, such as the Emperor and Lady Sarnai, showed that they weren't just one dimensional plot devices. They honestly seem like interesting and complex characters who face many inner and external battles, so I'm eager to see how much more we'll learn about them in book two.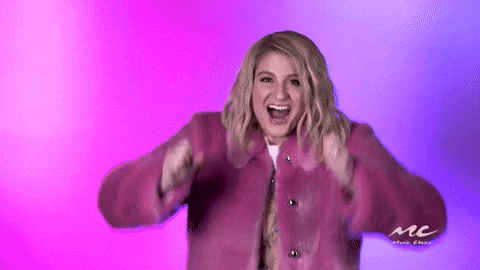 Overall, I'm so glad I finally read this. It was a wonderful fairytale adventure and I'm so looking forward to seeing how the duology ends. I'm also a little miffed with myself for not double checking the release date of book two before starting it though because I now have to wait for six months until Unravel the Dusk releases. Woe. I wants it naow, plz!
Have you read Spin the Dawn or is it on your TBR?