We're back with another Sundays in Bed With… meme! This meme dares to ask you what book has been in your bed this morning and is hosted by Midnight Book Girl. Come share what book you've been you've spent time curled up reading in bed with, or which book you wish you had time to read today!
Today I so badly wished that I was in the comfort of my bed in my flat in Bali instead of spending hours flying while incredibly sick. I *finally* managed to finish my re-read of Thunderhead (Arc of Scythe #2) by Neal Shusterman and finally started on The Toll on the last leg of my journey. I'm *loving* the detail on this cover — I just noticed the jewels on someone's robe!? 😱
It's been three years since Rowan and Citra disappeared; since Scythe Goddard came into power; since the Thunderhead closed itself off to everyone but Grayson Tolliver.

In this pulse-pounding conclusion to New York Times bestselling author Neal Shusterman's Arc of a Scythe trilogy, constitutions are tested and old friends are brought back from the dead.
What are you currently reading?
Well, this week took a turn for ugly in the health department. My nan fell and broke her hip pretty badly in the wee hours of the morning (3AM) on Thursday. My nan had surgery scheduled pretty quickly and now she's on the road to recovery. Age is a tricksy thing… Just that morning my nan was still going to yoga but that morning I've never seen my nan look so her age (88). Recovery is going to be long and tough but at least she's OK.
On top of that I still have the pesky flu. I had already been feeling sick the evening before my nan fell, but I think being up from 3AM and running on 1.5 hours of sleep the whole Thursday basically thew my immune system to the wind and the illness really came for me.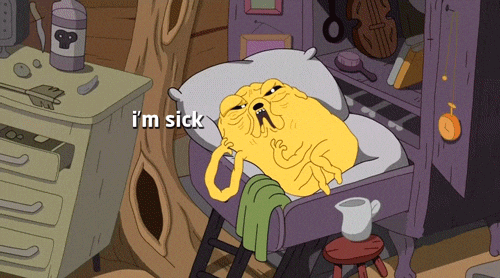 I'm now writing this from my hotel room in Myanmar. I was feeling like death seriously warmed over last night but even with a medical certificate from a doctor saying that it's recommended I don't fly, the airlines wouldn't waive the reschedule fee. I mean, I understand they have to make money and everything but it's not like I planned on being sick. Plus, isn't it a bigger liability for them to let someone fly even though they're that unwell? I'm still annoyed by the fact that if the airport health quarantine had deemed me unfit to travel I would've still had to pay $500+ to reschedule a flight, even if they're the ones that won't let me fly. That's absolute bull and I had to force myself to "look" not as sick so they wouldn't stop me from getting on that plane. If I wasn't allowed to reschedule I sure as hell wasn't going to be forced to pay to reschedule! But anyway, it is what it is. I made it here. Feeling like ass but still alive!
Reading & Blogging Recap
My reading has pretty much continued to be mediocre this whole month. Is it because it's January and getting back into routine is difficult? Or is it because I'm re-reading a series and it's taking me longer than expected to finish it (not meaning I don't enjoy it, far from it!)? Whatever it is, I'm kinda over it and I want to be able to finish more than one book a week! I guess it makes sense this week with all the health related happenings but I'm hoping that my last full week of January will see more success on the reading front! Blogging has also taken a turn for mediocre from Thursday onwards, but what can ya do 🤷🏻‍♀️ I will also say that from this coming week onwards until the end of January I might not be posting or interacting as much because I'll be out in the field for work and I honestly don't know if I'll have the energy…
On that note, ICYMI, here are all the posts that I made last week:
Top 5 Saturday: Unreliable Narrators
Book Review: The Immortalists by Chole Benjamin
First Lines Friday: 17 January
The Song Request Tag
eARC Graphic Novel Review: Doctor Mirage (2019) by Magdalene Visaggio, Nick Robles
2020 POPSUGAR Reading Challenge Announcement & Possibility Pile
#WWWWednesday: 15 January
#TopTenTuesday: Best Bookish Discoveries of 2019
Year of the Asian 2020 Reading Challenge Announcement & Possibility Pile
Down the TBR Hole – 12
Goodreads Monday: 13 January
#ARMEDWITHABINGO Announcement & Possibility Pile
Lastly, I'm going to leave you with James Arthur. I don't actually know what peoples opinions of him are in the wider world, but I love his voice, his lyrics and his ability sound just like the recording when doing live performances. I feel like he's a bit underrated? I know his songs are quite lovey and mushy, but I love him! (And yes, this music video features the Draco Malfoy!) Also, this video is really sad and not what I expected but it's so well done 🤧
How has your week been? Did you get a lot of reading done?
Hope you had a great weekend!