We're back with another Sundays in Bed With… meme! This meme dares to ask you what book has been in your bed this morning and is hosted by Midnight Book Girl. Come share what book you've been you've spent time curled up reading in bed with, or which book you wish you had time to read today!
Today I spent the day in bed re-reading Thunderhead (Arc of Scythe #2) by Neal Shusterman. I'm eager to continue on with this series so that I can finally read The Toll! My memory is so bad but all I remember is feeling heartbroken after I finished this book when I read it a few years back. It was wonderful and painful 😂
Rowan has gone rogue, and has taken it upon himself to put the Scythedom through a trial by fire. Literally. In the year since Winter Conclave, he has gone off-grid, and has been striking out against corrupt scythes—not only in MidMerica, but across the entire continent. He is a dark folk hero now—"Scythe Lucifer"—a vigilante taking down corrupt scythes in flames.

Citra, now a junior scythe under Scythe Curie, sees the corruption and wants to help change it from the inside out, but is thwarted at every turn, and threatened by the "new order" scythes. Realizing she cannot do this alone—or even with the help of Scythe Curie and Faraday, she does the unthinkable, and risks being "deadish" so she can communicate with the Thunderhead—the only being on earth wise enough to solve the dire problems of a perfect world. But will it help solve those problems, or simply watch as perfection goes into decline?
What are you currently reading?
This last week saw me struggling a little bit with trying to get back into the groove of work and returning to my routine. Why is it always so hard to get back in gear after a break? At the end of next week I'm going to be going on my first work trip of the year to Myanmar, and I know it's going to be full on the whole time I'm there. I'm looking forward to it but at the same time I already know I'm going to be quite drained! This weekend was a fairly lazy one although I managed to push myself to get out of the house today. I went to the mall to check if the bookstore had A Heart So Fierce and Broken already but no luck, so now I'm tempted to get the ebook? Though I've got loads of reads on my plate already so maybe I'll just wait for the few months that I hope it'll take to get here.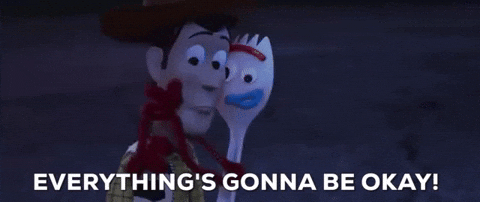 Yesterday evening something happened that basically scrapped the end of year plans that I've been so excited about. I was actually surprised by how much it not only shook me but really got me down because for a long time I didn't really have something concrete to look forward to 😔 But I'm really trying to stay positive and come up with another plan that'll result in the change that I want, even if it's not the one that I was initially hoping for. Team Positivity and all that, right?
Reading & Blogging Recap
I've read very little this week! I've only managed to finish one book and that was just last night 😅 I always find that the start of the year sees me reading a lot less than usual. It was around this time last year when my biggest reading slump of the year begun and I'm really hoping that the same thing doesn't happen now. That time was probably one of the lowest periods in terms of my mental health but like I said above, I'm trying to keep positive! 💪🏽 On the up side I've been catching up on a lot of blogs and blogging, so that's where the majority of my time was spent last week! I definitely felt productive and proud of myself for getting my shtuff together (albeit slowly). I've still got some reading challenge announcements coming out in the next week (hah, I hope you all don't get sick of those posts so quickly) and then I'm looking forward to actually starting these reads too! Haha
On that note, ICYMI, here are all the posts that I made last week:
Top 5 Saturday: Books Over 5 Years Old
Book Review: Scythe (Arc of a Scythe #1) by Neal Shusterman
Friday Favourites: Winter Reads
First Lines Friday: 10 January
My Reading Tastes Over the Last Decade
2020 Bookish and Blogging Goals
#WWWWednesday: 08 January
2019 End of Year Book Survey: Part III (Looking Ahead to 2020)
#TopTenTuesday: Most Anticipated Reads of 2020 (First Half)
2019 End of Year Book Survey: Part II (Bookish/Blogging Life in 2019)
Down the TBR Hole – 11
Goodreads Monday: 05 January
2019 End of Year Book Survey: Part I (2019 Stats and Best in Books)
Lastly I'm going to leave you with a song that I discovered last week and has been playing on endless loops in my head and on my playlist! It's such a chill song and I love how their voices mesh. Gavin Haley has a surprisingly soft and sweet voice that relaxes me.
How has your week been? Did you get a lot of reading done?
Hope you had a great weekend!