Goodreads: One Day in December
Genre: Contemporary Romance
Reviewed: December 2018
Panda Rating:

Two people. Ten chances. One unforgettable love story.
Laurie is pretty sure love at first sight doesn't exist anywhere but the movies. But then, through a misted-up bus window one snowy December day, she sees a man who she knows instantly is the one. Their eyes meet, there's a moment of pure magic… and then her bus drives away. Certain they're fated to find each other again, Laurie spends a year scanning every bus stop and cafe in London for him. But she doesn't find him, not when it matters anyway. Instead they "reunite" at a Christmas party, when her best friend Sarah giddily introduces her new boyfriend to Laurie. It's Jack, the man from the bus. It would be.
What follows for Laurie, Sarah and Jack is ten years of friendship, heartbreak, missed opportunities, roads not taken, and destinies reconsidered. One Day in December is a joyous, heartwarming and immensely moving love story to escape into and a reminder that fate takes inexplicable turns along the route to happiness.
My heart is soaring and a silly grin is still plastered to my face as I lie in bed with this book. What a roller coaster of emotions this book gave me! I was worried at the start that it would be a love-triangle-type of story that would leave me feeling uncomfortable and annoyed, but as I kept reading and realized that it wasn't, I loved it even more. It's a story of romance, passion, triumphs, loss, grief, secrets, family and friendships.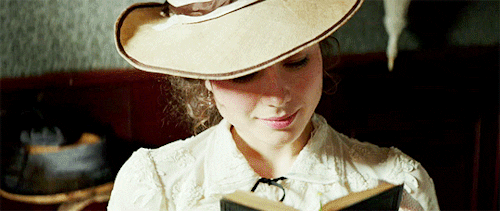 If you're not into romances then this book might not be for you. I, on the other hand, am a hopeless romantic and I loved every heartbreaking, breath stealing, beautiful page of it. It could have very easily been just a sappy, romantic, not-so-well-done novel, but I think that Josie Silver did a fabulous job of writing characters that worm their way into your heart. I think that all of the characters are relatable, they're not these perfect beings, and you can connect to them on a certain level. I particularly connected with Laurie – her slight shyness, awkwardness in social situations and devotion to family and her closest friends. All of them had endearing qualities that grow on you and by the end of the book it almost feels as if you're closing a chapter on old friends.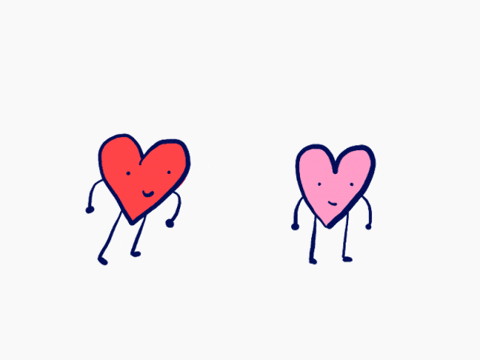 There were several things I enjoyed with the romance in this book. I might have mentioned it previously in another review, but I have this thing for serendipity, fate, destiny or whatever you want to call it. I like the thought of "that one moment" and in this story, I liked how Laurie and Jack had their one moment at the start and although they didn't get together right then, the world brought them back together in some way. What I also appreciated was the fact that although Laurie felt the way she did about Jack, she didn't close herself up to the possibility of other love. Is there only one person made for you in this lifetime? In so many romances, it's boy meets girl, they both fall in love and live happily ever after, the end. Although at times it felt like the characters would endlessly spin around in this dance of falling in love with other characters and it not working out because of their true feelings for someone else, I thought it added more realness to the story.
I also liked that despite the tricky "triangle-esque" situation with Sarah, Laurie and Jack, it didn't get in the way of the friendship between the girls, but also didn't get in the way of a real friendship blossoming between the latter. I think I would have been as devastated as Laurie was at finding Jack again, only to know that it could never be and it could have been ugly between friends (in the name of love and all of that) but I'm glad that Silver respected that friendship boundary and even strengthened it in the end.
Was it sappy? Sure. Was the ending predictably happy and not at all unexpected? Yeah. But this is definitely one of those feel good novels that you journey through and that give you a satisfying ending and makes you feel happy to read. It makes you want to take chances and to do things that scare you a little bit a lot. That's life, right?
Have you read One Day in December? Are you a hopeless romantic? Lol
Let me know in the comments and let's chat!