It's another tag, book friends! I have so many that I need to do and if you've tagged me in something and I haven't done it yet, please don't think it's because I don't want to! I tend to overthink my answers and combined with my awful memory, it ends up taking me forever to finish any tag. 🙈I saw this tag on the amazing Emer's blog: @ A Little Haze Reads and I decided to give it a go because it looked like some good 'get-to-know-you' fun! I'm not sure where this tag originated, but if you do know, please let me know!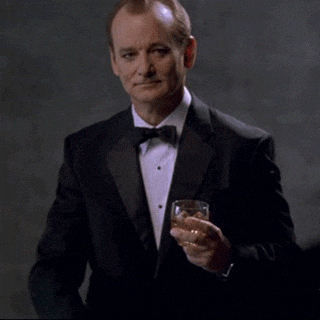 What book has been on your shelf the longest?
If we're talking about my current bookshelves, I think it's my Canterbury Word Cloud Classic Edition of Les Miserables by Victor Hugo. This edition is gorgeous and I love having it on my shelf but it is one helluva tome. It's even more intimidating because it's not only HUGE but the text is TINY 😅
What is your current read, your last read, and the book you'll read next?
My current read, which I'm finally almost finished with, is The Priory of the Orange Tree! You can check out my last post, #WWWWednesday, to see the books I read last and what I hope to read next!
What book did everyone like, but you hated?
I actually don't "hate" a lot of books, either in general or that other people loved. One book that is well loved, is known to have brought Latin American literature to the world and that won the 1982 Nobel Prize for Literature is One Hundred Years of Solitude by Gabriel Garcia Marquez. I was so excited to read this book but I think this is where my hate/sometimes love relationship with magical realism began. I just could not grasp it and it drove me to tears in boredom 🙈It just wasn't my jam!
What book do you keep telling yourself you'll read, but you probably won't?
Oof, this is hard to choose because who's to say that I probably will never read it? But I probably will never read it 😂 If I had to pick it'd probably be something by Fyodor Dostoyevsky? I don't know if I'll ever be ready to read his books lol
What book are you saving for retirement?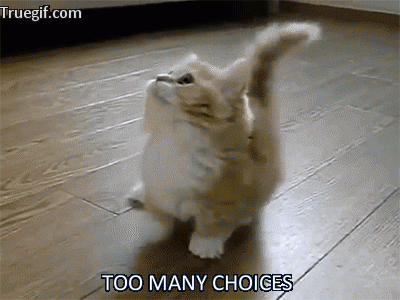 What a question! I wonder if this is something that people have actually thought about. Does anyone have a book they're saving for retirement?! If I had to choose it'd probably be a ton of classics! That's not a cop out to providing a real answer, alright? 😂
Last page: read it first, or wait 'til the end?
OMG MONSTERS! I had a colleague admit to me the other day that she always reads the last chapter/page first because she said if she doesn't like the book or never finishes it, it's OK because she knows what happened. I MEAN… I can't 🙈 Haha reading it first just takes the whole fun out of the reading experience. Wait 'til the end!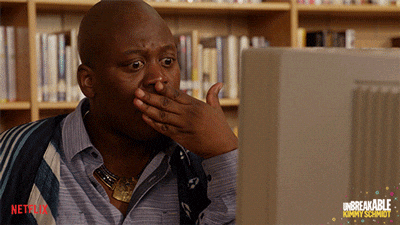 Acknowledgement: waste of paper and ink, or interesting aside?
I admit that I don't always read the acknowledgements, but when a book has really gripped me and has me enthralled, I will always read it to know who supported the author through the writing process. It's lovely to see who the author thanks (and how too)!
Which book character would you switch places with?
Off the top of my head right now, I'd love to switch places with Lucy from The Hating Game. She's at such an amazing point of her career, plus she's doing something amazing and I'm envious of. PLUS, she has Josh. Can has the Josh in my life, please? 😂
Do you have a book that reminds you of something specific in your life? (place, time, person?)
I have quite a few books that make me nostalgic for people and places. Harry Potter reminds me of when we were visiting America and Harry Potter came out for the first time. I remember looking through a store (I can't remember which exactly) and the clerk recommending that mum get me Harry Potter and the Sorcerer's Stone! It also reminds me of all the subsequent releases and how I'd be sure to get to the store as soon as mum would let me to buy the next book 😍 Funnily enough, although I wasn't reading Jane Austen during the trip, her books (particularly Persuasion!) reminds me of when I visited Bath several years ago. I love that place 💞
Name a book that you acquired in an interesting way
Um… A few months ago I placed an order on Book Depository for a few books that were on sale. When my package arrived, I was super excited to open it and the first book that I pulled out of the box was…
It was the wrong order delivery, and even though they sent me the correct book, they still let me keep this gem. LOL It gave me a really good laugh! Haha
Have you ever given a book away for a special reason to a special person?
I'm gonna have to disappoint you with a boring answer here because I've never given a book away that I've loved to someone special. I would though, probably. On what would depend on the person lol
Which book has been with you most places?
I'd say anything that's on my Kindle but for physical books it has to be the complete work of Jane Austen. It's a chunk of a book but it's precious to me! I took the cover off for this photo but it's gorgeous, pink and flowery! It's come with me from Australia, Vietnam, Cambodia, Philippines and now Indonesia 🙂
Any "required reading" you hated in secondary school that wasn't so bad two years later?
OK, I can't actually answer the second part of this question because I don't recall reading anything in high school that I loved reading again two years later. The book I hated reading was The Lord of the Flies–no offense to anyone that loved that book but it was just not my jam. I do wonder whether I'd enjoy it if I read it again now… Maybe one day 🙃
Used or brand new?
I love both equally. I love used books for the old book smell and sometimes I find things (receipts or bookmarks or notes) in them that make me wonder about who had the book last, what they thought of it (maybe they hated it coz it they gave it away), and where they were from. But also, nothing beats the pristine look, feel and smell of a brand new book!
Have you ever read a Dan Brown book?
Oh yeah! I was obsessed with his books for a while back in 2010. I read all of his books and I loved Digital Fortress and Deception Point just as much as The Da Vinci Code! I haven't read any of his more recent publications, but I do have one sitting on my shelf 😬
Have you ever seen a movie you liked more than the book?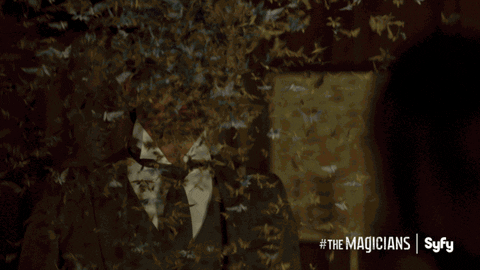 I can't think of a movie but the first TV show that comes to mind is The Magicians! I love that show but I found the book so boring; which really surprised me because of how exciting the show was (imo)!
Have you ever read a book that's made you hungry, cookbooks included?
Oh yes! I love a book where the characters eat all these delicious foods. I think books that can make me hungry just from reading it get automatic star points from me. The first ones that come to mind are The Ingredients of Us, Pumpkinheads, The Cruel Prince, The Astonishing Color of After and even The Priory of the Orange Tree! 🤤And obviously, cookbooks. How can you read one and not get hungry?!
Who is the person whose book advice you'll always take?
There's not just one person but so many book friends I've met through bookstagram and blogging! Sorry if this is a totally boring answer, but it's true! Lol one reviewer who comes to mind and whose book opinions/ratings I most often gel with is Larry! He's such a sweet person and his reviews are fantastic!
Is there a book out of your comfort zone (e.g., outside your usual reading genre) that you ended up loving?
I wouldn't necessarily say non-fiction is 'out of my comfort zone' but I do tend to struggle with them more often than not. So I was completely blown away with how quickly I read Killers of the Flower Moon by David Grann, and I was shook by how much it shook my feels. I absolutely loved it and will always recommend it, especially if you love true crime!
I TAG WHOEVER IS READING THIS! YES, YOU!
(Soz, I'm a lazy panda tonight)