Side note: I don't normally do these posts because I don't feel that I can convey my thoughts and opinions as well as other bloggers do. But I decided to take the plunge this week and I'm hoping it doesn't fail lol I'd love to know if you enjoyed this post, so I know whether to try doing them more often!
As you can probably tell from the title 😏 today I want to talk about my Kindle and the reasons why I love it. I guess this topic really brings it back to the often discussed ebooks vs. 'real' books debate. I obviously still love my paperbacks and hardcovers, but I can't deny the many advantages that my Kindle gives me, especially as an international reader.
And so the story goes…
Here's a little backstory: I got my first Kindle the Christmas after I finished my MA degree in 2012. I was slated to finish with a 2:1, which isn't a distinction but I'm not the best student and I was honestly just elated that I managed to complete my degree! Lmao. Obviously this meant treating myself, but my partner at the time beat me to it and got me the First Edition Kindle for Christmas. It was probably one of the best gifts I've ever received! But that was 2012 and since then, I've moved on to the Kindle Paperwhite (2015), followed this year by the latest model (2018), which I was "forced" to upgrade to when an unfortunate accident involving my backpack, laptop and Kindle, rendered the 2015 model dead. Sad times, but we don't talk about it! 💔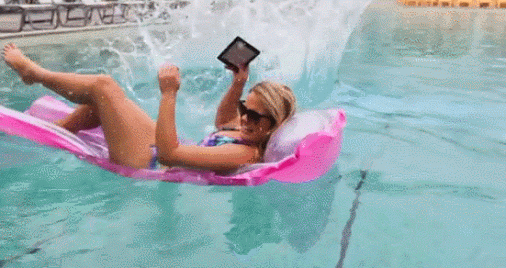 I was really tempted to get the Kindle Oasis because it's a beaut, and I use my Kindle often enough to justify the hefty price tag, but I still couldn't bring myself to do it. I'm hoping that *somebody* is going to take a hint that I want it and purchase it for me on my birthday or Christmas/New Year though. Who knows! But the newest Kindle Paperwhite is still pretty awesome. It's practically got 90% of the Oasis features, it's just bigger (same size as the OG Paperwhite), and half the price!
Let's talk about love…
There are so many things to love about the Kindle. To state the obvious, it pretty much fits in every bag. I have this tiny Herschel backpack that won't even fit flip flops, but my Kindle fits perfectly in it! I can conveniently take it everywhere. Sometimes I just don't want to take paperbacks/hardcovers with me when I go out because they add quite a bit of weight to my bag and I'm so lazy. Plus, I usually fly a lot for work and reading on my Kindle means I don't have to stop reading when they dim the lights on planes, and I don't need two hands to read it while standing (i.e. waiting in queues). Not to mention you can have HUNDREDS of books with you at all times and you don't need more shelf space. I mean, what's not to love about that?! This indulges the mood reader in me as I can easily browse through the many unread books *coughcough* on my Kindle library and switch to different reads if I'm not feeling it with the ease of a few taps. Another great thing is that I can highlight all the passages and have it automatically stored and linked to Goodreads, which makes finding the important bits super easy to find come review time. I can even share my highlights on Goodreads if I wanted to.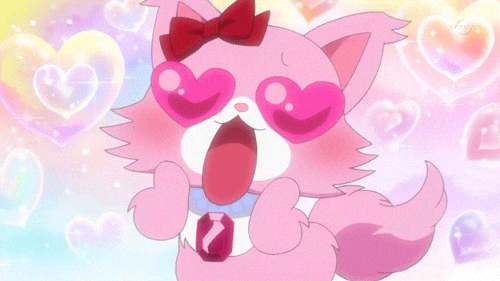 But the best thing about having my Kindle is that I can get so many of the latest releases, more obscure backlist books, and e-ARCs. Living in Indonesia means the newest releases don't come out until they're no longer "new", if they ever release in stores at all. Sure, I can pre-order or get them online, but living on the other side of the world means that books take 2-4 weeks, sometimes longer, to reach me and my impatient ass just can't deal with that–even if sometimes I don't read my newest buys right away. But… that's a different story you can read on my TTT post about avoiding books on my shelves. Yes, even the ones I'm so desperate to get! As for ARCs, well, I can just forget about ever getting physical copies, but I can at least get the e-ARCs on my Kindle. WINNING! 👏🏽
Missing out?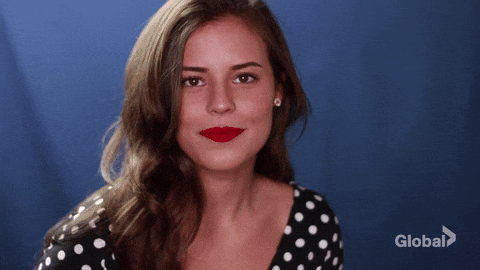 So what am I missing out on when I'm reading on my Kindle? I honestly don't have a very long list! I mean, it's definitely not the same reading experience as holding a book, flipping pages and inhaling the new/old book smell; but there are worse things. Also, if I really love an ebook, I usually also want to add it to my physical shelf, so I end up having double copies and that also means bye-bye money (my savings get so sad)! Something that does annoy me about my new Kindle is that the battery runs out much faster. I don't know why, since I don't even use the bluetooth feature; but again, it's not a big deal because it charges quickly!
So was this post basically just an endorsement for the Kindle? Yes. Yes, it was, but I really love my Kindle Paperwhite and I couldn't imagine my life without it, especially because I would definitely be reading a lot less!
Do you have a Kindle? Do you also love it as much as I love mine? And if you don't, would you get one or are ebooks not your jam?