Goodreads: Fake Date (Dating #2)
Genre: Contemporary Romance, Fiction
Panda Rating:

Working at Bliss, Sarah Harrison deals with all sorts of—interesting clientele. Yet no one sparks her interest more than Jared Gaines, the ultra-rich, ultra-sexy businessman who frequents her shop, buying delicate little "gifts" for the women in his life. But one day, Jared sends her a gift from Bliss. Then another—and another. So when Sarah walks into his office demanding to know why he can't stop sending her gifts, he makes her an offer she somehow can't refuse: be his fake girlfriend for the weekend while attending his brother's engagement party.
Next thing Sarah knows, she's in San Francisco, pretending to be in love with Jared. Not that it's a hardship. Once you get the man away from the office, he's much more relaxed. Sweet. Funny. Even…thoughtful? Oh, and sexier than ever, of course. Their pretend relationship feels very real, very quickly. Soon Sarah's in over her head. Could what she and Jared share turn into something real? Or is it all actually…fake?
I'm torn between 2.5-3 stars for this. Fake Date was a very easy and quick read that was enjoyable enough for me in certain parts, but it sadly lacked depth/development. I know not all romances need it, but as this sits at almost 400 pages, you'd think there'd be more substance. When I first saw this book I didn't realise it was part of a series, but it works as a standalone too. I liked where the story was going initially, but the follow through wasn't quite there. This had a few sexy scenes, but the actual scenes are fade to black or very mildly sexy (imo), but I wasn't fussed. The build up of tension was great though, and it's honestly what kept me going (what can I say, I'm a sucker for the angst).
I enjoyed Sarah's character well enough, although her indecisiveness got to me (literally one minute she didn't care about Jared's attention, and the next she's walking with an extra swing in her step so he'll notice her sexy hips). She kept repeating until the end that she didn't like Jared, even after they got together and all her emotions surfaced, and it just became a bit eye-roll inducing. I felt her character wasn't as well formed as she could've been, and that was a little disappointing. I loved her relationship with her siblings and her friends though, and I wanted more of that!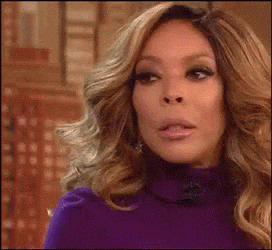 When it comes to Jared… Look, y'all know we love a good grumpy bear of a hero who changes as he lets the heroine chip away at his very high and strong walls, teaching him how to love again, how to be civil to people again, etc. etc. It heightens the tension between characters and gives you all the angsty drama feels, and usually without too much drawn out drama. Unfortunately, Jared was a bit too much of an asshole and he never really changed by the end. We were told by various characters half-way through that he was changing, but we're never really shown it; and when we do see it, the change was so abrupt that it felt forced. I understand that those walls came up because of the losses he experienced, but I felt that his attitude was entirely OTT. Some of the things he'd say were waay out of line and it angered me that each time he'd say something degrading or rude, he'd need someone to point out what a douchebag he was being and who'd force him to apologise. Like, are you seriously that dense, mate? I liked that Sarah didn't let him get away with shit, but she's also not his mother and shouldn't be continuously reprimanding him for his bad behaviour.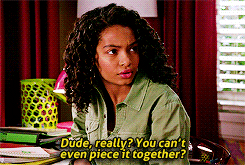 My favorite part about this book is the group of strong supportive women though. This is what every woman needs in their life: friends who tell it like it is without being vindictive or catty, and who support you wholeheartedly. I loved that there were so many women supporting women scenes, even between the would be 'enemy'. It's so refreshing and much needed in romances!
Overall, while I'm a little disappointed in how it turned out, I'm still glad I picked this up because the blurb really caught my eye. Will I read the first book of the series? I'm not sure. But I think I'd like to check out book three because Candice's character really grew on me and I want to hear more about her!
Have you read Fake Date? What'd you think of it?
Let me know in the comments and let's chat!