Let's Talk Bookish is a weekly meme, hosted by Rukky @Eternity Books & Dani @ Literary Lion, where we get to discuss certain topics, share our opinions, and spread the love by visiting each other's posts! You can check out these pages for March 2022 prompts & a full list of the past prompts!
Now without further ado… The topic asks us about:
THE EVOLUTION OF BOOK BLOGGING
(SUGGESTED BY RUKKY)
Prompts: How long have you been blogging, and how has the book blogging community changed since you started? Do you think it's been a positive or negative change? What do you think the future of blogging will be? Would you want to keep blogging even if blogging becomes very "old school" and isn't really done anymore?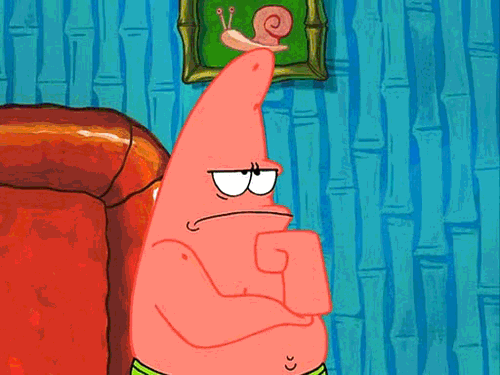 how long have you been blogging and how has the book blogging community changed since you started?
I've been blogging for as long as I can remember with personal "open diary style blogs on LiveJournal, Xanga and eventually WordPress. But I made my first post on this blog on 19 February 2019 and I can hardly believe that I've been blogging for about 4 years now because I still very much feel like a newbie and the imposter syndrome is still very real on most days for me! 😂 While the engagement I have through this community is the highest I've ever had with blogging, I'm not sure that I can tell if anything has changed much since I've joined, especially in regards to having a blog in the "traditional" sense through WordPress etc.
Something I have noticed though is the emergence in popularity of Bookstagram and BookTok and the use of other channels such as Pinterest to more widely promote posts. Not long after I joined, I noticed a few bloggers engaging less on their blogs and they decided to shift their focus to creating content on IG and TikTok as they find that it's easier to engage and more visually appealing, plus I heard others mention that it took less time to create something. I've also seen a few book bloggers start BookTube channels in addition to their blog, which I think is pretty awesome! Do those other platforms also count towards "book blogging"?
what do you think the future of blogging will be? will i keep blogging even if it becomes "old school" and isn't really done anymore?
Honestly, I think blogging is going to be around for a while. With social media and the rise in popularity of bookstagram, now followed by BookTok, I believe there are already plenty of people who see blogging as "old school" and (to a point) "irrelevant" because it doesn't have the same direct or measurable impact those other platforms have. Blogging is also text-heavy and definitely not as "fast and easy" to consume as media on those other platforms, which a lot of people find more convenient these days. I've also seen reoccuring discussions about how book bloggers get less credit or attention in comparison to bookstagrammers/booktokers, although I don't know if that means more people will abandon their blogs for those platforms or not.
There are many moments I feel imposter syndrome wondering what I'm doing blogging but then I remember why I continue to blog now (which has actually changed from what it was at the start!) and ultimately, I'm blogging for myself and my love for talking about books with others who are passionate about the same stories and authors as I am. I noticed that a lot of bloggers start with blogs and them move onto Instagram and TikTok but it was the opposite for me as I started with bookstagram but found that it drained me *so quickly* and blogging was more my speed. All that being said, I think there's a reason why people still blog after all these years and why there continue to be new book bloggers even when it's seen as "lesser than" compared to the other reviewing platforms. I do believe bloggers are here to stay and hopefully, I'll be one of them! 😊
What do you think of the evolution of blogging? Do you think blogs will last or do you think with the changing social media 'landscape' blogs will become "old school" and irrelevant Do you have bookstagram/booktok/booktube in addition to a blog?