🥳 Happy Pub Day to Given to Darkness! 🎉
Today I'm sharing my thoughts on Given to Darkness, book two in the Ikiri duology by Phil Williams. When I was approached by Phil to read the conclusion to this thrilling duology I immediately said yes because I remembered how much I enjoyed book one! Check out my review for Kept from Cages.
Special thanks to Phil Williams for providing an ARC in exchange for an honest review!
Goodreads: Given to Darkness (Ikiri Book 2)
Publisher: Rumian Publishing
Publication Date: 19 October 2021
Genre: Supernatural Action Thriller

Panda Rating:


(4 pandas)
Ikiri demands blood. Whose will it be?

A malevolent force stirs from the heart of the Congo. One child can stop it – but everyone wants her dead. Reece Coburn's gang have travelled half the world to protect Zipporah, only to find her in more danger than ever. Her violent father is missing, his murderous enemies are coming for them, and her brother's power is growing stronger. Entire communities are being slaughtered, and it's only getting worse.

They have to reach Ikiri before its corruption spreads. But there's a long journey ahead, past ferocious killers and unnatural creatures – and very few people can be trusted along the way. Can two criminal musicians, an unstable assassin and a compromised spy reach Ikiri alive? What will it cost them along the way?

Pick up this exciting conclusion to the Ikiri duology today, for a supernatural thriller that will keep you hooked right to the finish
BUY A COPY:
Phil Williams is an author of contemporary fantasy and dystopian fiction, including the Ordshaw urban fantasy thrillers and the post-apocalyptic Estalia series. He also writes reference books to help foreign learners master the nuances of English, two of which are regular best-sellers on Kindle. He lives with his wife by the coast in Sussex, UK, and spends a great deal of time walking his impossibly fluffy dog, Herbert.
Website | Twitter | Facebook | Instagram | Goodreads
TL;DR: Given to Darkness was a thrilling conclusion to the Ikiri duology. The story reunites us with all our favourite characters from book one, including our popular criminal jazz musicians, more ministry agents, my favourite slightly psychotic killer with a very vocal and disapproving conscience, and the children with scarily powerful superpowers. This time around we get more supernatural creatures, the legion of power hungry killers affected by novisan, and so much more chaos and non-stop action. Phil Williams takes us on an exciting journey across continents to solve the mystery of Ikiri's increasingly wide-spread and dangerous influence and delivers an engrossing and ultimately very satisfying ending to this supernatural sci-fi thriller!
Given to Darkness picks up immediately from where Kept from Cages leaves off. Agent Tasker, Katryzna and the Cutjaw Kids are dealing with the aftermath of the battle at the mill and the confused nearby village residents who almost went on lost themselves to a mad killing spree thanks to Ikiri's supernatural energy. The plot continues to be engaging, action-packed and fast-paced as the team decides how to deal with the new information they found in Mason's research about The Legion and the power of Ikiri. Williams continues to broaden the scope of this world as we leave London to travel to a remote mansion in France, and as we learn of the existence of more novisan energy sources located across the globe. This world is full of potential to be explored and I hope that the author does that in other books because I'd love to discover more about the energy sites and the mysteries surrounding them. It's clear though that Ikiri's power is dark and is spreading globally as more chaotic and bloody events breakout in France and England and it's a race against time to stop the corruption from spreading.
We learn much more about The Legion in this book and as (mostly) expected, they were a bloodthirsty, violent and power hungry group of ex-mercs that were so wrongly affected by Ikiri. They were absolutely terrifying and I could never tell if or when they'd turn on our main group of characters and try to kill them or do something else messed up. The tension from the Legion combined with the many unknowns really had me on the edge of my seat! I was so ready for anything to happen 😂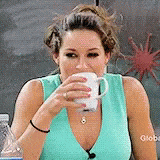 As much as the plot was thrilling, it was still the characters that made this such an enjoyable read for me! I became so attached to this group, but I was especially partial to Katryzna and Reece! That said, there was not a single character or perspective that I felt bored with or got tired of. Agent Tasker takes a bit of a back seat in this book as Reece takes on the leadership mantle. Reece was definitely a different kind of leader, but I loved his gentler approach of stepping up and I especially appreciated how he managed to soften Katryzna up (a little). He had a great reassuring and comforting presence! What I loved most though is that all of these characters were layered and complex and what you see is  rarely ever all that you get. They find themselves exploring the murky depths of the grey area between "good" and "evil" and I enjoyed watching them navigate it. I also really liked Zip and I enjoyed watching how she and her relationship with Ezekiel evolve as the story progressed. There was so much strength in this little girl and her dogged persistence for peace and optimism was a welcome balm to the contrasting dark tone of the story. I did wish that we got to see a bit more about Ezekiel though but I'm quite sure that he could probably fill a whole book by himself considering everything he went through!
Honestly though, Katryzna (and by extension Rurik) were my favourites of them all! I don't know what it says about me that the unstable killer with the disapproving conscience was my favourite character but I'm rolling with it! 😂The humour with which they are written, especially during the more serious and life-is-being-threatened moments, never failed to have me cackling. The things she said were so inappropriate at times but it was so unexpected that I couldn't help but laugh—her predictable unpredictability was pure gold!
If there was one character that I'd hoped to get a clearer understanding of by the end of this it would've been Mason. I still couldn't really get a good grasp on his motivations and whether he was truly just pure evil from the beginning, even before Ikiri, or if there was something more to his actions. Still, after all the chances that everyone gave him, the asshole really got what he deserved in the end!
Overall, this was a fantastic conclusion to the Ikiri duology. Williams deftly answers the questions left from book one with a fast-paced plot full of non-stop action with supernatural beings and creatures, mysterious and powerful energy sources, and a fantastic group of characters you will happily cheer on to succeed! I just finished this book the other day and I already miss these characters so much. I'm definitely hoping that this won't be the last time we see them!
Have you read Given to Darkness or is it on your TBR?