I'm back with another blog tour with The Storytellers on Tour for The Goddess of Nothing at All by Cat Rector. Thanks to the author for providing an ARC in exchange for an honest review!
Be sure to click on the banner below to check out the rest of the bloggers on tour!
Goodreads: The Goddess of Nothing at All
Publication Date: 01 October 2021
Genre: Dark Fantasy, Retelling

Panda Rating:


(5 pandas)
A dark fantasy Norse myth retelling for fans of Circe, The Witch's Heart, and The Silence of the Girls

Perhaps you know the myths.
Furious, benevolent Gods.
A tree that binds nine realms.
A hammer stronger than any weapon.
And someday, the end of everything.

But few have heard of me.

Looking back, it's easy to know what choices I might have made differently. At least it feels that way. I might have given up on my title. Told my father he was useless, king of Gods or no, and left Asgard. Made a life somewhere else.

Maybe I would never have let Loki cross my path. Never have fallen in love.
But there's no going back.
We were happy once.
And the price for that happiness was the end of everything.
Cat Rector grew up in a small Nova Scotian town and could often be found simultaneously reading a book and fighting off muskrats while walking home from school. She devours story in all its forms, loves messy, morally grey characters, and writes about the horrors that we inflict on each other. Currently, she lives in Belgium with her spouse. When she's not writing, you can find her playing video games, spending time with loved ones, or staring at her To Be Read pile like it's going to read itself.
The Goddess of Nothing At All is her debut novel.
Author Socials:
Website | Twitter | Instagram
TL;DR: I'm so thankful that it got put on my radar because this is one of my favourite reads of 2021. If you love Norse mythology, unapologetically queer characters, characters who refuse to give up or back down no matter how many times they're discarded or beaten down, heart-achingly sweet romance and heartbreakingly painful betrayals, complex and morally grey characters that you want to protect forever and rage against, then I would 100% recommend you read this book because it gives you all that and more. So much more! It's a raw story about people (albeit deities), the wonderful and horrible decisions they make, and the consequences of those actions. It's about trust and betrayal, love and loss, honesty and lies. It's well-written, engaging and so full of heart and emotion. I honestly can't believe this is Cat Rector's debut because it's one helluva forking debut and it deserves all the love and attention!
---
OKAY. SO … Help! This book took my fragile heart and ruthlessly stomped all over it? I literally just finished it and all I want to do is sit on the floor in a puddle of all the tears this book made me cry, but I feel like if I don't try writing some kind of review now I won't be able to later cos I'll be lost! I'm seriously hopped up on all the feels, friends.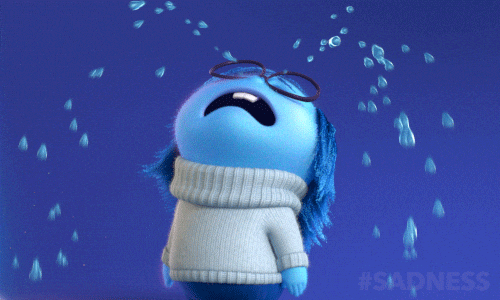 What Rector says at the beginning is true: don't be fooled by the love and happiness at the beginning because it really doesn't last. If you're at all familiar with Norse mythology or even the concept of Ragnarok then you'll know exactly where the story leads but that doesn't make it any less painful to watch the lives and realm crumble because, of course, these characters are going to grow on you and you're going to care about them and it's really going to suck… Or was I the only one that went through that? 😭
I've learned a bit more about Norse mythology this year but there's still a lot that I don't know. However, I think this would be a good read for those who are both familiar and unfamiliar with the stories, as The Goddess of Nothing At All is told from the perspective of a lesser-known deity, Sigyn Odindottir. I actually had no idea who Loki's wife was or that they had children but this story familiarised me with their relationship, their family and the triumphs and countless struggles they endured—both as a result of their own actions but also because all these gods are epic shit bags and dillweeds of the highest order (sorry I can't put that more eloquently lol)! Yes, gods are harsh in many stories but holy mother, I never wanted to smack down someone as badly as I wanted to smack down Odin! The gods and goddesses of Asgard were monstrous and I hated how they thrived on being so casually and intentionally cruel. I can't even tell you how many times I raged at my Kindle as I was reading (don't worry, no Kindles were abused in this reading journey)! Loki definitely wasn't blameless and Sigyn played her role too but they didn't deserve the treatment they got. Plus, when you set someone up to be the bad guy time and again, what choice do they have but to be what you make them?
Though the story is well-paced it is a slow burn as we essentially follow the 'everyday life' of Sigyn and Loki over years and countless decades as fate plays out. It was completely immersive and I felt like I was there experiencing their relationship alongside them, watching it grow from devoted friendship to burning love, and then watching as it crumbled beneath the weight of selfish deeds and betrayal. Sigyn and Loki are wonderfully complex, morally grey, and so very queer and there are no words for how much I loved them! Sigyn is bisexual, Loki is pansexual/genderfluid, and a host of other side characters were also queer, but I absolutely the discussions about gender, sexuality and masculinity were woven into the story and the characters themselves.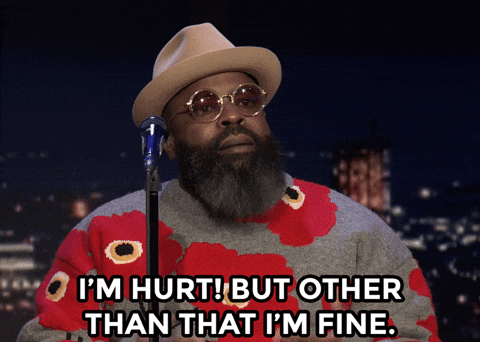 Sigyn was truly amazing! She is mistreated, underestimated, and ultimately discarded by all but she's full of burning determination and refuses to give up what she wants. Oh, the things that she suffers in this book… It's a lot and I wanted to rage for her so often, but she gets back up every single time and continues to fight for the people she loves, and eventually for herself. There were times that I wanted to rage at her too because she deserved so much more, but I greatly admired her quiet strength and devotion. Then we have Loki, the catalyst of everything. He's a trickster, a mischief-maker, and a liar but we also see a more tender side to him in this story. He is so loving and devoted to Sigyn and the softer moments with her were full of sweet swoony happiness, but he is also addicted to mischief and attention and that's where everything falls apart. As much as trouble is pulled to him, he also throws himself head-first into situations with little thought for consequence especially for the people around him, and Sigyn and their family suffer the most for it.
My heart broke repeatedly for Loki but I also wanted to give him a good shake and scream at him asking WHY?! Why throw everything good away and FOR WHAT?! Argh. LOKI! I really loved and hated him in equal measure. 🥲 Despite everything though they create a beautiful family together and their sons Vali and Narvi were great characters in their own right … but if I talk about them right now I might cry! There's also a heartwarming found family element to the story that simultaneously tore out my heart but like everything else in this story, it was so well done. Rector had me sympathising and connecting with even the most 'minor' characters because each personality was so distinct and they were full of life.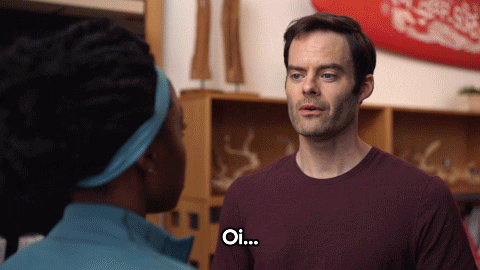 There is so much happiness and sorrow in this story. It is full of roiling emotions that demands to be felt and you have no choice but to let them! As the fate of the nine realms comes to pass there's even more gut-wrenching loss and profound grief but the story ends on a surprisingly more hopeful note, and I was so thankful for it. I found myself sobbing in relief by the time we reached the end and my heart slowly got put back together again as Sigyn receives a sign that there's hope for a better world in the future. I know I rambled a lot in this review but long story short: this story really put me through it in the best and worst ways, but it was an engrossing journey with incredible characters and I'm so happy I read it! Do yourselves a favour and pick it up!
Have you read The Goddess of Nothing at All or is it on your TBR?