Special thanks to the author for providing an ARC via NetGalley in exchange for an honest review!
Goodreads: With You Forever (Bergman Brothers #4)
Publication date: 14 September 2021
Genre: Contemporary Romance

Panda Rating:


(4.5 pandas)



Axel
Rooney Sullivan is sunshine incarnate. Warm, bright, always smiling, she's everything I'm not and the last person I have any business desiring. Desperate to hide a hopeless attraction, I've done everything possible to keep my distance…until a charades game gone wrong brought that to a grinding halt. 

Since then, steering clear of Rooney has been impossible. In a matter of months, she's kissed me speechless, commandeered my art career, and infiltrated not only my dreams but my home. The woman who was once avoidable has become the last thing I needed: temptingly within reach.
 
Rooney
Axel Bergman is a gorgeous grump who doesn't have the time of day for me. Thankfully, I've kept my crush under wraps…well, until I kissed him. Charades got away from me, okay? It was an accident! I haven't seen him since, which is for the best. My life is a mess, and the last thing I need is to embarrass myself further with the man who avoids me like that's his job rather than painting modern masterpieces.
 
It seems the universe, however, has a different plan. When Axel and I unexpectedly find our paths—and problems—converging, a marriage of convenience proves the perfect solution. At least, until I'm facing my most serious problem yet: a once-loveless marriage of convenience that's inconveniently become a love match, after all.
THIS BOOK IS OUT IN TWO DAYS!
PRE-ORDER NOW:
Note: The quotes below are taken from an advanced/unfinished copy and are subject to change in the final version.
Okay, by this point we know how obsessed I am with the Bergman Brothers series by Chloe Liese and how I gush about all the books pretty much every chance I get and that I include them in almost all the lists that I make on my blog. So it's no surprise I ended up loving Axel and Rooney's story, is it? IMHO, and I know I'm hella biased because I love these books, but Liese really writes the most amazingly authentic romances that are full of depth and heartfelt emotion. Her characters never fail to woo me, the romance always has me swooning, and it's safe to say the Bergman family has a special place in my heart. ❤️ And on that note… Let's dive into the review, shall we?! 😉
---
Why is it always the hardest thing to write a review for a book that you love? I'm failing to find the words to convey HOW AMAZING this book is and I'm not even the least bit surprised because this series is one of my all-time favourites! If you're as much of a fan as I am of this family and this series, then I have no doubt Axel and Rooney's love story will send you over! I loved them SO MUCH my heart almost couldn't handle all the swoon-worthy and loving moments between these two. 😩
"His grip intensifies, still gentle, yet desperate. He sighs, the sound of weariness meeting comfort, the bittersweet relief of falling into bed after a long day."
With all the Bergman Brothers books there is a certain level of softness to the story that effectively manages to sweep me off my feet every single time but this book took those tender moments and ramped it up so the whole story felt (to me) like a giant swoontastic and heartwarming hug. When I say this book had incredibly sweet and tender moments, I mean I must've swooned at least a thousand times over Axel and Rooney's exploration of feelings (that lustful pining though!) and their devotion to and care for each other.
"I always thought realizing you loved someone would be this epic moment, an emotional firework grand finale. But this wasn't it. It was quiet and steady, tender and unexpected. Just like the man I married."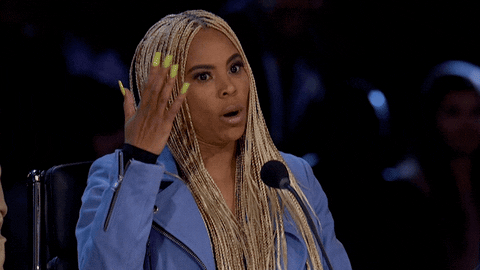 This marriage-of-convenience might be a slow-burn but there's no doubt that Liese knows how to write that sexual tension because it was jumping off the pages and *phew* my Kindle was on FIRE, friends! Absolute F-I-R-E! 🥵 Aside from the steamy moments, I loved the way Axel and Rooney not only explored their feelings for each other, but I loved the journey both took to accepting themselves. Seeing them grow together and become more in tune with each other and themselves by realising that they still deserve to have love and be loved even if they love differently was so heartwarming and *chefs kiss*! My feelings—they were entirely smooshed! It's always refreshing to see characters in romances who are so emotionally open and willing to cultivate healthy communication, though that's not to say that they didn't have rocky moments, but thankfully, there was no excessive drama.
Although I can't speak to the accuracy of the representation in this book (Axel is on the autism spectrum and Rooney has a chronic illness), I think Liese continues to do a really great job of introducing diverse and inclusive characters in romance, and that continues to be one of my favourite aspects of her stories. The author writes these character experiences with such care and consideration that you can tell it's an issue close to her heart. I can honestly say that I've never before read about a character with ulcerative colitis, and as I do with all of her books, I walked away from this learning a lot!
"I'm learning that being brave isn't being fearless but rather facing our fears and not letting them dictate our lives. It's living honestly in the imperfection of existence. It's finding love in those messy places and fighting for it. And that is deeply vulnerable."
If there's one thing that I wanted more of, it'd be cameos from the Bergman family. Viggo, Oliver, Will and Ryder had a few and the whole family does make an appearance at the end, but I can never get enough of them so of course I'm greedy and wanted MORE! I still really enjoyed what we got though and, as he's wont to do, Viggo cracked me up and had me smiling so big it hurt! I can't wait for his and Oliver's stories because I know they're going to be amazing 😍
"Viggo gapes at me. And then he pulls out his phone and attacks his text messages.
'Did you just send a Bat Signal GIF to the guys?' I ask.
'Hush up. I hear you judging me.' Viggo pockets his phone. 'Report to the basement in five.'"
I was also a little surprised that there wasn't a scene disclosing Axel and Rooney's marital status to the family at the end, and that did feel a little weird and unfinished, but it wasn't a dealbreaker for me because at that point I was on cloud nine loving this couple. Overall, this was another winner for me author and I'm just aching to get my hands on Oliver's book now!
---
As always, Chloe creates a playlist for the book so you can listen to it while reading or chill to it while you sit in your feelings after you finish reading. Happy listening! 💜
Have you read With You Forever or is it on your TBR?