Goodreads: Sing Anyway (Moonlighters #1)
Publisher: Anita Kelly
Published: 01 June 2021
Genre: Contemporary Romance, LGBTQ+

Panda Rating:


(4 pandas)


After a lifetime of failed relationships, non-binary history professor Sam Bell is committed to a new (non)romantic strategy: Thirst Only. It's the actual drinking where things get too complicated, where Sam inevitably gets hurt.

Sam is good at being thirsty, though, especially when it's karaoke night at The Moonlight Café, otherwise known as Moonie's to its largely queer regulars. Moonie's is fun. Comfortable. Safe. Except for tonight, when one by one, all of Sam's friends abandon them. Disappointed, they prepare to leave—until their #1 karaoke crush catches their eye…

For Lily Fischer, karaoke at Moonie's is the only time she can step outside of her quiet shell. When there's a mic in her hand, she's no longer merely a receptionist harboring big dreams. At Moonie's, Lily can pretend to be someone else: someone bold, who takes what she wants. And tonight, what Lily wants is the way Sam looks at her across the room as she sings her signature opening song, like they see her exactly as she wants to be seen. Like Moonie's Lily is real.

As the night progresses, both Sam's and Lily's personal fears are tested, and the real world outside of Moonie's looms. But maybe sometimes, the real world should be a little more like karaoke. It's not always about knowing all the right words or having the perfect voice. Maybe all Sam and Lily need is a little courage to pick up the mic, and sing anyway.
TL;DR: Sing Anyway was a soft and sweet romance that had me swooning! Lily and Sam were such beautiful characters and I loved watching them let their guards down and create a safe space with each other. They're so nicely fleshed out and their romance well-developed and this gave me all the warm fuzzy happy feels!
Help, this book stole my heart! ❤️ Can someone tell me who gave this story the right to be SO SWEET, SO CUTE, SO SWOONWORTHY?! Gah, I adored Sam and Lily and I want to keep both of them in my pocket because must protect 4ever! 😍 This was another recommendation from Nick @ The Infinite Limits of Love and I'm so glad that I picked it up. There must be something about novellas these days because I've been loving the ones I'm reading!
That said, this really doesn't feel like a novella because both of these characters are so well fleshed out and their romance was so well developed. I really appreciated the great discussions that were had about being non-binary and being fat, and I also appreciated that these characters were older (Lily-30s, Sam-40s). I don't read nearly enough romance with older/more mature characters so I really love to see it!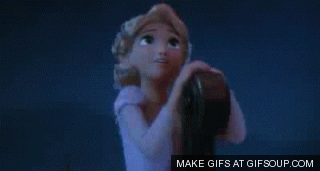 Lily and Sam were such wonderful, soft and sweet love interests. Lily is a shy and introverted receptionist by day and a bold karaoke singer at Moonies on the weekend. She has a confidence in her skin that I envied and I so admired her boldness and passion for making clothes. Sam is a college history professor who is a lot nerdy and sometimes sweetly awkward. They love their friends, trains and history, and they love Moonies and karaoke nights. They don't have much luck when it comes to love, and they've sworn to "Thirst Only" (cos they're so good at that part, at least) but they 100% enjoy basking in the magnificence of their secret karaoke crush, Lily, and it was SO sweet! I really need to find myself a Sam, plsnthanku? 😂
Omg, y'all… These two… They're both so full of heart and it was so easy to connect with them and to root for the happiness that they so deserve! The conversations they have, their admiration for each other, and their simple but profound consideration of each other's thoughts and feelings—all of it created this gloriously soft and glowing love story that I had a hard time putting down. It was wonderful to see them get to know each other and to allow themselves that vulnerability which is scary and nerve-wracking, but you can see how much they respect one another and that translated into them creating a safe and comforting space together. My heart ballooned with all the warm fuzzy feelings! ❤️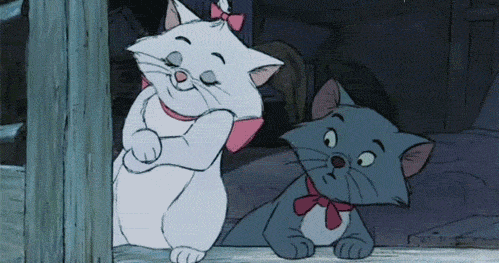 If you want a sweet diverse romance with wonderfully developed characters, then you look no further because I highly recommend this book! I can't wait to read more Moonlighters 😍
Have you read Sing Anyway or is it on your TBR?