Let's Talk Bookish is a weekly meme, hosted by Rukky @Eternity Books & Dani @ Literary Lion, where we get to discuss certain topics, share our opinions, and spread the love by visiting each other's posts! You can check out these pages for more information on August 2021 prompts & a list of all prompts!
Now without further ado… The topic asks:
HAVING A BLOGGER IDENTITY CRISIS
(SUGGESTED BY RUKKY @ ETERNITY BOOKS)
Prompts: Have you ever had a blogger identity crisis? What triggered it? How did you get over it? Has an identity crisis ever led you to significantly change the direction for your blog? Do you think having an identity crisis every once in a while can help you become a better blogger, or is it just a sign of insecurity?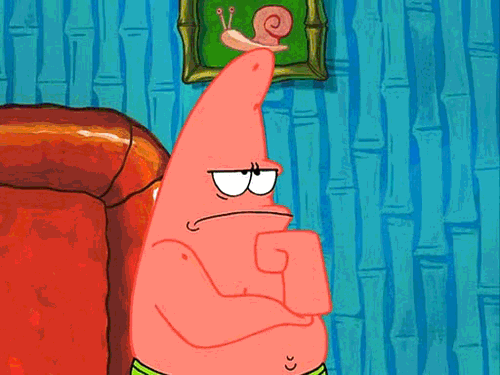 HAVE YOU EVER HAD A BLOGGER IDENTITY CRISIS? WHAT TRIGGERED IT? HOW DID YOU GET OVER IT?
It's hard to believe that it's been almost three years since I made my first post on this blog! Over the years I've taken a couple of breaks and I think most of them were a result of feeling overwhelmed by everything, rather than because I had a blogger identity crisis. That said, there have been plenty of moments where I've been swamped by feelings of 'imposter syndrome' and I gotta be honest, it can be pretty debilitating! These feelings are always triggered when I look at other bloggers who create fantastic content, whether it's amazing reviews, thought-provoking posts, and even new original tags—whatever it is, it usually leads me to think to myself: what are you even doing here when there's no way you'll ever compare to that?! Yikes, I cringed typing that sentence because I really hate the comparison game but… Here we are? 🙈
I don't know if I can say I'm "over" the imposter feelings as they tend to come and go, which also depends on my head space in general, but I've dealt with it by acknowledging that as long as I enjoy what I do, does anything else really even matter? Obviously, accepting this attitude/mindset is often easier said than done, but even if I don't grow a big following or don't make any kind of lasting impression on readers, at the end of the day, I'm sharing my passion for books because I want to. If others decide that they enjoy what I have to share then that's absolutely brilliant and I thank you all so much for following along on this mad journey! At the end of the day though, if it makes me happy to do what I do that should be enough, and on most days I'm really okay with that 😊
HAS AN IDENTITY CRISIS EVER LED YOU TO SIGNIFICANTLY CHANGE THE DIRECTION OF YOUR BLOG?
I can't say that having an identity crisis has led me to changing the direction of my blog. As this is a book blog my content is always going to be about books and I don't foresee that changing in the near future. Maybe I'll have a sprinkling of 'real life' content in some posts as I get more comfortable being part of this community but it won't go beyond sprinklings, I think. Admittedly, these moments always make me want to push myself to create more fun and engaging content and although it doesn't always work (or at least not for long) I do feel better whenever I manage to do something new when I make a 'comeback'.
DO YOU THINK HAVING AN IDENTITY CRISIS EVERY ONCE IN A WHILE CAN HELP YOU BECOME A BETTER BLOGGER OR IS IT JUST INSECURITY?
Personally, I know that a lot of my crisis moments stem from my massive self-doubt and insecurity but I do think that having these 'shake ups' every once in a while can be helpful. It's especially good if you're able to take a step back and handle the situation constructively without letting it overwhelm you and stop you from moving forward.
Have you ever had a blogger identity crisis? How do or did you deal with it? Do you think it can be helpful to experience a crisis now and then?