It's been a hot hot minute since I've done a LTB so I'm sorry if I'm a little rusty and more rambly than usual! 😂
Let's Talk Bookish is a weekly meme, hosted by Rukky @Eternity Books & Dani @ Literary Lion, where we get to discuss certain topics, share our opinions, and spread the love by visiting each other's posts! You can check out these pages for more information on November 2021 prompts & a list of all prompts!
Now without further ado… The topic asks:
DO YOU KEEP UP WITH NEW RELEASES?
(SUGGESTED BY PIPPIN @ THE PIGEON)
Prompts: How current is your reading? Do you tend to read recently published books or pick from the publishing backlog, and why? Is there any particular merit to keeping up with current releases, or is it all hype? How has book blogging changed your habits on this front? And, in the future, are you thinking you want your reading to shift either way?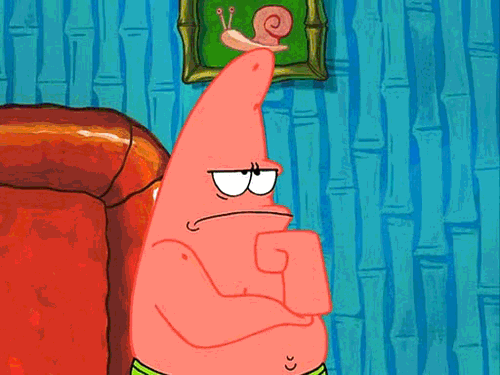 How current is your reading? do you pick from the newest releases or from the backlist?
Ever since I discovered the book community I think my reading has been pretty current as I've been reading a lot more ARCs compared to backlist titles. I don't think I purposely search out the newest titles but because a lot of what I'm reading has started to revolve around blog tours, especially in the last year+, I've definitely prioritised these newer titles. Taking a quick look at the books I've read this year, I do notice that there's a difference between the genres I read too. For example, I tend to read newer titles when it comes to contemporary fiction and fantasy while I tend to read a mixed variety of mostly old and some new titles when it comes to romances! I think this is because I tend to join blog tours that are for contemporary/fantasy titles and when it comes to romance I randomly trawl through Romance Twitter to find out what authors/titles are being mentioned and catch my eye! 👀 But I don't pick books specifically because they're frontlist or backlist titles.
Is there any particular merit to keeping up with current releases, or is it all hype?
I mean, I think there's definitely merit to keeping up with the current releases but I also think it's a personal preference? I feel like keeping up with the latest books and jumping on the hype wagon keeps you in a certain spotlight because, of course, you're featuring titles that are hot right now and that everyone else is talking about too. Being part of that hype and being able to join in the current discussions about popular books is a boost for you especially if you engage in various platforms; but I also think there's a lot of pressure to keep up with new books which can get overwhelming, especially if you're based internationally and don't have access to the same resources as those based in the US/UK/Canada.
What I love about a lot of newer releases is that it's easier to find more diverse and representative reads. It's so great that more people have the chance to see themeslves reflected in stories, whether it's in fantasies and (for me especially) in romances, while with a lot of backlist titles that's not always the case. It's been said before, and I'm sure it'll keep being said, but I wish that a lot of these reads had existed for younger me because I would've felt *so* seen, and I'm happy that more people (especially younger readers) will get that experience now!
How has blogging changed your habits on this front?
Ever since I started blogging I've noticed a shift towards reading newer titles. Looking at my reading journey through a "before and after" lens, I honestly can't remember how I ever discovered "new" titles prior to joining the community! Being international, it's not as if the local bookstores that sell English books always have the latest titles (or if they do it takes a good long while to appear in store!), but then again, I have to be honest and say that I never really paid attention to publication dates prior to starting up this hobby! 😂 Now that I'm more aware of upcoming releases it's easy to get caught up in the hype (even though it makes me nervous in equal measure) and I (mostly) want to read what everyone else seems to be reading, too! 🙈
are you thinking you want your reading to shift either way?
I can see my reading habits shift to more backlist titles if I choose to stop doing as many blog tours in 2022, which is a possibility, and if I decide to pursue my "re-read project"! Though I wouldn't necessarily say that I want my reading to shift either way because I don't really—I'm happy to read both newer titles and backlist titles and at the end of the day, what matters is that you enjoy what you read, right? 😉
Do you keep up with the latest releases or are you more of a backlist reader? Do you prefer one to the other? Does the hype entice you or nah?