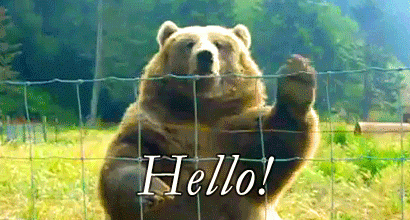 (I honestly can't type that without singing the first bars to Adele's song!)
It's been… a while, hasn't it? This mini-break that I intended on taking took on a life of its own and it resulted in me taking a break for the last… almost 3 months now? Oops! If you've stuck around, you would've noticed that I posted a few blog tour reviews and spotlights during my break but for the most part I have really disengaged. I'm honestly quite surprised that there are still people out there who continue to engage and comment despite my absence, so thank you so much for your support! I appreciate all of you so much ❤️
In the time I've been away, part of me felt really free knowing that I don't have to come online after work or on my days off to write a post or do other blog related things. It was so nice to not have that pressure I put on myself as I was pretty overwhelmed with constantly being online and spending so many hours behind a screen in my down time, when I was already staring at the screen for hours for work. That said, a bigger part of me really missed this community! I missed feeling productive by creating posts, reading and especially reviewing all the books, but I especially missed engaging with all of you. But when I go MIA, I tend to really go MIA and so I haven't been hanging out online that much over the last few months! It's been weird cutting off so abruptly but I think it did really help me in the end (even though it took much longer to get here than I anticipated)!
I've been trying to find the "right time" to come back and because I never found it, I kept postponing writing this post and kept pushing back my restart date. Sometimes though the right time never comes around, so I decided to suck it up and write a short post today to say HELLO! and share a quick update of what I've read (most recently), what I'm currently reading and what I plan to read next. I hope to catch up with more of your blogs very soon and hopefully it won't take me too long to get into the groove of blogging again. Who knows, maybe this time I'll even manage to get myself organised enough to start scheduling posts in advance?! 😂
I've been in a pretty big romance mood lately, so I've been bingeing a lot of those (and I only plan to read more asap)! 😂 I discovered a new romance author that I'd love to read more from, a fun urban fantasy by a new-to-me indie author, and a favourite YA anthology with stories full of change, love and hope. I also devoured the latest book in a romance series by an author that never fails to make me laugh, and I finally picked up a romantasy series that's been sat on my TBR for ages, thanks to a buddy read with Leslie and Maya!
I've currently only got the one book going right now. Revenge of the Sluts has been a pretty interesting YA contemporary mystery set in high school that explores slut shaming, revenge porn, toxic masculinity and society's double standards. The writing is overly descriptive, the pace a little slow, and the mystery a little predictable but it has been a pretty interesting read and could generate some good discussions!
I'm not quite sure what I want to read next. I did just get an ARC for a Katee Robert book so I'm tempted to pick that up now, but I'm also hoping to catch up on some more ARCs this month, so these are some other highly likely possibilities…
So, that's it! I'm back (hopefully)! How are all of you doing? What have you been reading? I hope to catch up with as many of your blogs as possible in the days/weeks to come!