Hello, hello friends! I'm so excited to be back with another blog tour with @TheWriteReads gang! Today I'm sharing a review for a book that looks all cute and fluffy on the outside but takes a step beyond that on the inside: Instructions for Dancing by Nicola Yoon. Don't forget to check out all the other bloggers participating in this tour: here! 😍
Special thanks to Penguin for providing a copy in exchange for an honest review!
Goodreads: Instructions for Dancing
Publisher: Penguin
Publish Date: 01 June 2021
Genre: Young Adult Contemporary Romance

Panda Rating:


(4.5 pandas)

#1 New York Times bestselling author of Everything, Everything and The Sun is Also a Star Nicola Yoon is back with a new and utterly unique romance.

Evie is disillusioned about love ever since her dad left her mum for another woman – she's even throwing out her beloved romance novel collection.

When she's given a copy of a book called Instructions for Dancing, and follows a note inside to a dilapidated dance studio, she discovers she has a strange and unwelcome gift. When a couple kisses in front of her, she can see their whole relationship play out – from the moment they first catch each other's eye to the last bitter moments of their break-up.

For Evie, it confirms everything she thinks she knows about love – that it doesn't last.

But at the dance studio she meets X – tall, dreadlocked, fascinating – and they start to learn to dance, together. Can X help break the spell that Evie is under? Can he change Evie's mind about love?

BUY NOW:
Nicola Yoon is the #1 New York Times bestselling author of Instructions for Dancing, Everything, Everythingand The Sun Is Also a Star. She is a National Book Award finalist, a Michael L. Printz Honor Book recipient and a Coretta Scott King New Talent Award winner. Two of her novels have been made into major motion pictures. She's also co-publisher of Joy Revolution, a Random House young adult imprint dedicated to love stories starring people of color. She grew up in Jamaica and Brooklyn, and lives in Los Angeles with her husband, the novelist David Yoon, and their daughter.
Author Socials:
Website | Twitter | Instagram | Goodreads | Facebook
TL;DR: Instructions for Dancing is both heartwarming and bittersweet. It had me cackling with laughter and it also had me ugly crying by the time I reached the end and feeling like my heart had been smashed to bits. Yoon's writing is evocative and her characters are so easy to relate to and love. Evie is a great protagonist and easy to root for, while X is an extremely charming and sweet guy and I really enjoyed their romance and banter—lots of heart-fluttering moments! I read this in one sitting because I simply couldn't put it down so it's safe to say I loved every minute of it! 😍
"Happiness is tricky. Sometimes you have to fight for it. Sometimes, though—the best times—it sneaks up behind you, wraps an arm around your waist and pulls you close."
When I started reading Instructions for Dancing did I think I would find myself ugly crying at 1 am while staring at the wall wondering how this book managed to so thoroughly wreck my heart?! No, I most definitely did not. As an emotional reader, I maybe should've anticipated it but judging by the book's cover and synopsis I really thought Yoon would just be dishing a giddy, love-filled YA romance to make a happy heart. Don't get me wrong, this definitely had heartwarming love story vibes, but it was also so much more than that and it wrecked me in the best way!
"It occurs to me that an unhappy ending for one person can mean a happy beginning for another."
What didn't I love about this story? This was only my second book by Nicola Yoon (the first being TSIAAS) but I've come to realise that I really enjoy her writing because, despite its simplicity, it's so evocative. Her settings and characters so easily come to life and she manages to make you feel all the emotions they experience. She is one of those authors that have the ability to make me laugh with the humorous/sarcastic voices of her characters on one page and then in the next, make me a weepy mess. As cheesy as it sounds, and parts of this admittedly got pretty cheesy at points, this book made me nostalgic for the loves (both friendship and romantic) I've had in the past and yearn for the hopeful loves of my future.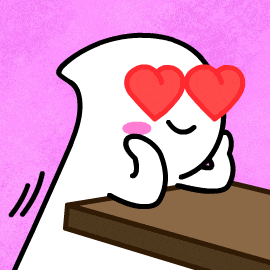 Yoon also has a talent for making me fall for all her characters! I loved Evie, X, Martin and Fifi absolutely stole the show for me. I cackled so much whenever she was on page! I felt invested in Evie's journey. When we meet her she's disillusioned about love after catching her father being unfaithful to her mother. She becomes bitter when it comes to love and romance of any kind—and that cynicism is only strengthened when she starts getting visions of couples and seeing how all their 'in-the-moment' love and happiness come to tragic endings. Oh, how my heart hurt for Evie! I felt her pain and confusion in dealing with her father's betrayal and trying to make sense of her conflicting emotions and reconcile the love she has for her father and her anger at what he did. There was only one point where I found myself frustrated with how she dealt with and projected her feelings onto others but otherwise she was such an easy MC to root for. Then there's the enchanting X. That boy was smooth like butter and so wonderfully charming. I liked the friendship and romance that developed with Evie as they learned to dance together—their banter was swoontastic and I thought they helped bring out the best in each other despite their opposite views!
"He's so surprising, this boy, swagger and insight and gentleness all mixed up together."
As I mentioned, this was a romance but it was also about love between family and friends and how sometimes love lasts and it's forever while other times it ends—that's just the way it is. But even if it ends, it doesn't take away from the good stuff that was there or the memories you made. Starting over is always hard and doing it all again is terrifying but maybe knowing all the joy and magic that you can make out of new moments makes it worth it? I think that's what made this book hit harder because those moments are something we can all relate to. We've experienced the joy of being in love or loved, we've all experienced the pain of heartbreak, disappointment and loss; but we pick ourselves back up, process the sadness (though sometimes it never goes away), and we go on to find our happy again.
"The problem with broken hearts isn't that they kill you. It's that they don't."
I will say that I wished we got more of the dancing and the visions, especially a better explanation about the visions and why Evie got them (other than the cliche 'to learn a lesson'). Both are meant to be a big part of the story though I found they were often pushed aside to make room for the family and romance stuff. I also thought the conclusion felt a little too rushed and simplistic and though I loved the middle bits, I wished we got more time dedicated to that ending. That said, these things didn't bother me too much as I still loved the story and all the things it made me feel. I'm just a hopeless romantic and while this book took a bittersweet turn that I was hoping wouldn't be true, it still managed to bring on the heartwarming, nostalgic, and giddy feelings.
Have you read Instructions for Dancing or is it on your TBR?