Today is my stop on the TBR & Beyond Tours for The Stolen Kingdom by Jillian Boehme.
Special thanks to Netgalley and Tor Teen for providing an ARC in exchange for an honest review!
Be sure to click on the banner above to check out the rest of the amazing bloggers on tour!
Goodreads: The Stolen Kingdom
Publisher: Tor Teen
Publication Date: 02 March 2021
Genre: Young Adult Fantasy
Panda Rating:


(4 pandas)
For a hundred years, the once-prosperous kingdom of Perin Faye has suffered under the rule of the greedy and power-hungry Thungrave kings. Maralyth Graylaern, a vintner's daughter, has no idea her hidden magical power is proof of a secret bloodline and claim to the throne. Alac Thungrave, the king's second son, has always been uncomfortable with his position as the spare heir—and the dark, stolen magic that comes with ruling.

When Maralyth becomes embroiled in a plot to murder the royal family and seize the throne, a cat-and-mouse chase ensues in an adventure of dark magic, court intrigue, and forbidden love.
Jillian is known to the online writing community as Authoress, hostess of Miss Snark's First Victim, a blog for aspiring authors. In real life, she holds a degree in Music Education, sings with the Nashville Symphony Chorus, and homeschools her remaining youngster-at-home. She's still crazy in love with her husband of more than thirty years and is happy to be surrounded by family and friends amid the rolling knolls of Middle Tennessee.
Author socials:
Website | Twitter | Instagram | Goodreads
TL;DR: While it's not the most original story I've read, it still felt like a very refreshing YA fantasy. The royal-take-over plot was not only well-paced but felt very high-stakes as I became more invested in the characters and their success. I loved that Mara and Alac were steadfast and able to make mature decisions that aren't driven by raging hormones, but truly for the good of the people they're fighting for. The romance was a little insta-lovey while still managing to feel tentative and very sweet—they complemented each other so perfectly! Safe to say, the hype about this book does not lie!
I was a bit apprehensive about this because we started off on the wrong foot and I wasn't sure if I was feeling it. Thankfully, I decided to restart the read and the second time around resulted in me speeding through this in one sitting! I couldn't put it down and I was eagerly racing through the pages to see how everything would work out—especially because there were plenty of moments when it felt like things wouldn't work out fine. I'm glad I was proven wrong! 😉 This was a thrilling, engaging and well-paced read that I'm kind of sad is only a standalone, although Boehme wraps up the story very nicely and on a bright/hopeful note!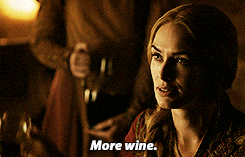 As the story revolves around one of our MCs finding out her bloodline is royal, the world-building mainly focused on the history of the royal lineage and the origin and dark history of magic. I thought these aspects were done well and it was easy to understand the background leading up to the present-day situation. I liked how Boehme explained how magic in this book is wrought of time, which is neutral, and therefore, magic is neither good nor evil on its own. Although there's obviously a price when it came to using black magic, I found it unique that there was no price for using the magic for good, and that Mara could wield it without being drained of energy or needing to sacrifice something. The magic also felt very alive in this story, which it wasn't, but it seemed to crackle with energy!
I will say that if you're expecting intricate world-building, you won't really find that here and I don't mean that in a bad way. I think this would be perfect for fantasy newbies as it's fairly simple and straightforward! It was still detailed enough for me to easily picture the scenes as I read and I don't know if there will be a map in the final copy but I sure hope so!
For me, the characters were the highlight of the story. It's told through alternating POVs between Maralyth and Alac, both of whom were easily likeable and thus easy to root for, but even the side characters such as Nestar and Tucker were great additions. Sadly, we don't get much development for the side characters, which is a shame as I would've loved to learn more about them (especially Tucker as he was so amusing and had such a great relationship with Alac that I wanted more of)!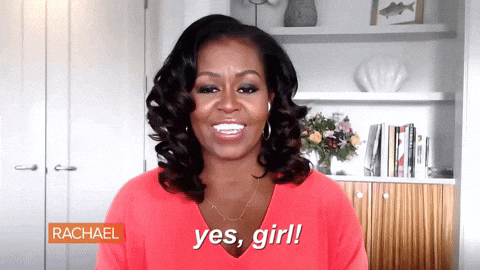 Mara is probably one of the most level-headed YA heroines I've ever read (in the best way). Despite being thrust into a life-changing situation, she embraces this new reality with queenly grace and determination that was very admirable. She's undeniably passionate about helping the people of Perin Faye—whether that's through creating cooperatives for winemakers to improve their livelihoods or standing up to take back her rightful throne from evil despotic rulers. Although she's understandably reluctant at times and takes no joy in the more murderous aspect of the plot, she never wavers in her convictions and it was so refreshing to read! I'm glad that I can say the same goes for Alac's character. He's the 'spare heir' and has never been interested in ruling, nor does he care for the black magic that consumes his father and brother. Despite having strained relationships with his father and brother, he still loves them and fondly remembers the days before the magic changed everything. He's somewhat aloof but also passionate and kind-hearted—he's essentially a down-to-earth Prince who just wants to live his best life, especially if that means being a vintner. He was a genuinely good guy who wanted to help the people of Perin Faye, even if it meant doing the unthinkable, and I really respected the maturity of his character!
I thought Mara and Alac fit together so well—they were such perfect complements to each other. At times their romance does feel insta-lovey, especially at the start, but I also wouldn't say that they completely fall head first right away. They grapple with these unwanted feelings as they spend more time together and nothing really happens between them until much later on. I also wouldn't say this was strictly enemies-to-lovers, but more like 'acquaintances-to-friends-to-enemies-to-lovers' and I loved that even more for them because it made their romance more believable (for me anyway)!
Overall, I really enjoyed this fun and refreshing YA fantasy with its mature characters and fast-moving plot. This was definitely not what I expected and I always love being pleasantly surprised this way. I'm definitely keen to read more by this author in the future!
Ooh, a YA heroine who wants to be a vintner!? That's new!
Alright Alac with the sarcastic voice and princely rebelliousness. I'm liking him already!
Whoa, I was really not expecting that to happen but I had a feeling that boy was suss! Poor Mara 😔
Oof, I can't even imagine how hard it must be to learn all this history about your family? And to learn all of this, especially about your mum, from this major creep-o, too? But wuaw, the magic 😍
OH, HEY TUCKER. More of this bromance plz!
Freaky black magic blood locket is really freaky. *shivers* Yeah, no, thanks!
HAHA, wow, that was some serious insta-love stuff 🤣 Is Alac already whipped?! He looks pretty whipped!
Oh shit, Mara just did that…? What the heck is gonna happen now?
Wow, this man is a total sleaze. Totally should've expected this from the beginning. This is getting tense!!
Oh FORK, MARA. I didn't know what to expect but it wasn't that! 😳👀🙈😱
Oh no. No no. Not good, not good! How are they going to work this out now? So much hurt… 🥺
Wow, Mara's magic is seriously amazing. It's so healing (literally and figuratively). Also, no cost using it? Please, I want this magic. 😯
AHA! I knew it! I knew it!! Ooh, shit. But also, is this black magic madness or is it just hunger for power?
Damn, Mara! Yas! I love how she stays so true to her herself and her convictions! She'll make one helluva boss Queen, yes.
*I SQUEE* Alac, you romantic heart, you!!! Omg, what an absolute cinnamon roll 😍😍😍 Ah, what a satisfying ending. I'm so happy ❤️
Have you read The Stolen Kingdom or is it on your TBR?