Let's Talk Bookish is a weekly meme, hosted by Rukky @Eternity Books & Dani @ Literary Lion, where we get to discuss certain topics, share our opinions, and spread the love by visiting each other's posts! You can check out these pages for more information on April 2021 prompts & a list of all past prompts!
Now without further ado… The topic asks:
What makes you pick up a book?
(SUGGESTED BY RAFAELA @ THE PORTUGUESE BIBLIOPHILE)
Examples: What makes you pick up certain books? Is a pretty cover enough? Do you check for good reviews? Is the synopsis important? Do you look for diversity or #ownvoices? Do you look for any checkboxes? Do you have autobuy authors?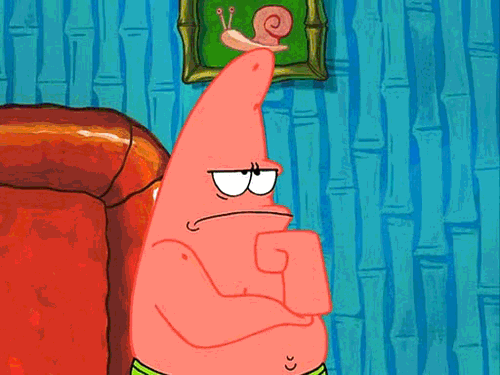 WHAT MAKES YOU PICK UP CERTAIN BOOKS?
There really isn't one answer for this question! There are many factors that play into why I pick up a certain book and it varies every time.
A lot of the time it is because I see a book being talked about in the community, whether through book twitter, the blogosphere or more recently through booktube, and that's usually what puts a title on my radar in the first place.
Other times it's from recommendations by trusted book blogger friends. There are quite a few I know that have similar tastes as me, which makes it easier to gauge what I'll like based on what they say! And 99% of the time it's pretty spot on.
Funnily enough, I'll also pick up a book a particular blogger doesn't like because I know we often have opposite tastes and so there's a medium to high probability I'll like it even though they didn't! 🤣
I'm more likely to pick up books from certain genres because they're the ones I tend to read most (SFF, Romance, Contemporary).
Sometimes it also depends on my mood. I tend to get stuck in certain head spaces and only want to read certain types of books, i.e. romances. When this happens, I end up bingeing a bunch of similar books in the (sub)genre, i.e. sports romances.
IS A PRETTY COVER ENOUGH? DO YOU CHECK FOR GOOD REVIEWS? IS THE SYNOPSIS IMPORTANT?
I'd be lying if I said I've never bought a book because of its pretty cover but you know I have and I know you have too. 😉 While having a pretty cover doesn't always make me want to immediately pick up a book, it'll at least catch my eye, and that's usually step one in the process of me deciding whether I want to read a book or not!
If a book manages to capture my attention, I will always check out the synopsis first! I know some readers like to go in completely blind but not me. 😂 I like to have some idea of what the story is about so having a good synopsis that can give me a tasty morsel of the story without giving too much away is definitely important. If my curiosity is piqued, I'll then check out the ratings/reviews.
When it comes to ratings/reviews, I tend to look at who on my friends list has read it and what they've rated it, paying special attention to the readers whose tastes I'm more familiar with. I also tend to skim reviews so as not to catch anything I might not want to see but I always end up reading at least the first paragraph to get a general idea of their thoughts. Now that I think about it, I tend to rely quite heavily on ratings/reviews, sometimes even more so than a synopsis (because as we know they can be pretty misleading at times)! The combination of synopsis and reviews really helps me decide when choosing a book that's usually not in my comfort zone or from a genre I rarely read.
DO YOU LOOK FOR DIVERSITY OR #OWNVOICES?
If you'd have asked me this question prior to me joining the community, my answer probably would've been what do you mean? 🙈 I'm embarrassed to admit that for most of my life I've been a rather passive reader and haven't made great efforts to look for diverse books, but this has changed drastically over the course of two/three years! Yes, I still read books about white characters written by white authors but I also actively seek out diverse and own voices books more and more lately. I honestly wish that younger me had access to as many diverse books as adult me has now, and I hope that only continues to grow so that even more people in the future find books that they can identify with and that will make them feel seen and heard ❤️
DO YOU HAVE AUTOBUY AUTHORS?
I most certainly do! This list has grown so quickly over the years and with all the amazing authors I continue to discover, I don't foresee this list getting smaller any time soon! 😂 Some authors on the list are: V.E. Schwab, Elizabeth Acevedo, Fonda Lee, Taylor Jenkins Reid, Helen Hoang, Chloe Liese, Angie Thomas, Neil Gaiman, Carlos Ruiz Zafon, Beth O'Leary, Jodi Picoult, Laini Taylor, and honestly, so many more?
…It's no wonder I can never save cos I apparently want to give away all my money for all the books! 🙈
What makes you want to pick up a book? How do you go about choosing which books to read or add to your TBR? Do you also look at the synopsis or do you like to go in blind? What about ratings/reviews?