Let's Talk Bookish is a weekly meme, hosted by Rukky @Eternity Books & Dani @ Literary Lion, where we get to discuss certain topics, share our opinions, and spread the love by visiting each other's posts! You can check out these pages for more information on February 2021 prompts & a list of past prompts!
Now without further ado… The topic asks:
ARE BIG TBRS A RESULT OF ABIBLIOPHOBIA?
(SUGGESTED BY JILLIAN @ JILLIAN THE BOOKISH BUTTERFLY)
Prompts: Do you have abibliophobia? Do you add books to your TBR to keep it big, or is it a place where you keep books that seem interesting? Do you have multiple TBRs? If you don't have a TBR, how do you find your next read?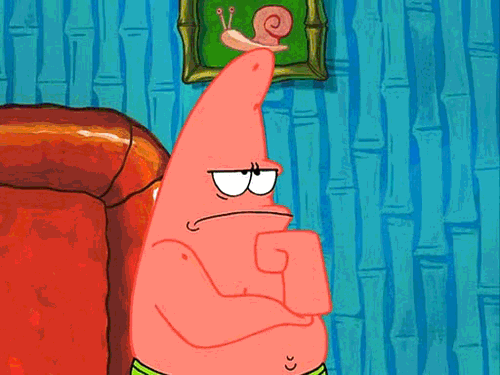 WHAT IS ABIBLIOPHOBIA AND DO I HAVE IT?
If you're sitting there scratching your head and wondering what 'abibliophobia' is and thinking that it sounds kinda scary, you're definitely not alone!
'Abibliophobia' is the fear of running out of reading material.
This isn't something I've ever thought about it but right off the bat, I'd say no, I don't have a fear of running out of reading material. Aside from having a large bookshelf that's comprised mostly of unread books, I'm also very lucky to be able to buy new (physical and digital) books when the mood strikes, thanks to having a well-paying job and also thanks not having any financial responsibilities outside of paying monthly rent and bills. I know I'm definitely lucky in this respect, especially since I come from a country that doesn't have libraries or other public resources, and where imported books generally cost 2-3 times more than local books.
DO I ADD BOOKS TO MY TBR TO KEEP IT BIG OR IS IT A PLACE WHERE I KEEP BOOKS THAT SEEM INTERESTING?
Since joining the book community 2 years ago, my Goodreads TBR has grown at a frightening pace and I'm actually a bit embarrassed at times to admit that my list is 1,000+ books long. Yeah, you read that right. That said, my GR TBR is mostly full of books that I find interesting and that I want to keep my eye on, and they're not necessarily books that I will ever end up reading or buying. I feel like I always have to make that distinction because I certainly don't own even close to 1,000 books even after adding up my digital and physical bookshelves!
I also have a terrible memory so adding to books to my list really helps me when I'm looking to buy books and I can check back to see if I've already marked something or not. Short answer: I definitely don't add to my TBR to keep it big, and in fact I really struggle to keep it small and need to get better at periodically culling the list! As I've said in previous posts, I have a semi-problematic relationship with that 'want-to-read' button–it's just too easy to click! 😂
Do I HAVE MULTIPLE TBRs?
I have two TBRs: my Goodreads TBR, with all the books under the sun whether they're owned or not, and my Owned TBR books that consist of the physical and digital books that I have in my personal library. That said, unlike my Goodreads TBR, I don't actually *have* a catalogued list of all the books I own and one of my goals this year is to actually start the list (I haven't yet)! Meep… 🙈 Surprisingly (or maybe not) I don't always look to my TBR to see what I want to read next. I have a irritatingly bad habit of buying new books instead of reading the ones that I already own, and I know being able to do that is definitely a privilege, and this year I'm working hard to slow down the spending roll and tackling the many (many 😫) books on my shelves!
Do you have abibliophobia? Do you have multiple TBRs and how do you use them? If you don't have a TBR, how do you find your next read?