Special thanks to Chloe Liese for providing an ARC in exchange for an honest review!
🥳 Happy Book Birthday to Ever After Always! 🥳
Ever After Always (Bergman Brothers #3)
Publication date: 12 January 2021
Genre: Contemporary Romance

Panda Rating:


(5 pandas)



Buckle up for an emotional journey of hijinks, heartache, and a hot slow-burn in this marriage-in-crisis romance about going the distance to make love last.

Aiden
I've spent twelve years loving Freya Bergman and twelve lifetimes won't be enough to give her everything she deserves. She's my passionate, tender-hearted wife, my best friend, and all I want is to make her happy. But the one thing that will make her happiest is the one thing I'm not sure I can give her: a baby. With the pressure of providing and planning for a family, my anxiety's at an all-time high, and I find myself pulling away, terrified to tell my wife how I'm struggling. But when Freya kicks me out, I realize that pulling back has turned into pushing too far. Now it's the fight of a lifetime to save our marriage.

Freya
I love my cautious, hard-working husband. He's my partner and best friend, the person I know I can count on most. Until one day I realize the man I married is nowhere to be found. Now Aiden is quiet and withdrawn, and as the months wear on, the pain of our growing distance becomes too much. As if weathering marriage counseling wasn't enough, we're thrown together for an island getaway to celebrate my parents' many years of perfect marriage while ours is on the brink of collapse. Despite my meddling siblings and a week in each other's constant company, this trip somehow gets us working through the trouble in paradise. I just can't help worrying, when we leave paradise and return to the real world, will trouble find us again?

GET YOUR COPY: Amazon (US) | Amazon (UK)
Note: The quotes below are taken from an advanced/unfinished copy and are subject to change in the final version.
---
UM, HI! Just when I thought I couldn't love Liese's characters or stories even more than the first two books, she goes and releases the third in her series, and the first book of the Bergman sisters, and it's big love all over again! It helped that the Austen mentioned in this book was Persuasion–I mean, how could I not love it?!
If you're still sleeping on the Bergman Brothers series I ask you: what are you even doing!? 😂
"The less you demand of something, the less it gives back, the weaker it becomes, until ones day it's a shadow of itself."
I'm not really big on the marriage-in-crisis trope so I was a little doubtful I'd connect to or love this one as much as the first two books, but I needn't have worried. This was a heartfelt marriage-in-crisis, second-chance love story that touched upon general anxiety disorder, body positivity, themes of toxic masculinity and feminism, with mentions of disability, chronic illness and autism. Does that list sound like a lot to you? Well, it won't seem like it when you're reading because Chloe Liese makes it work so well and it's honestly just *chefs kiss* — perfection! 😍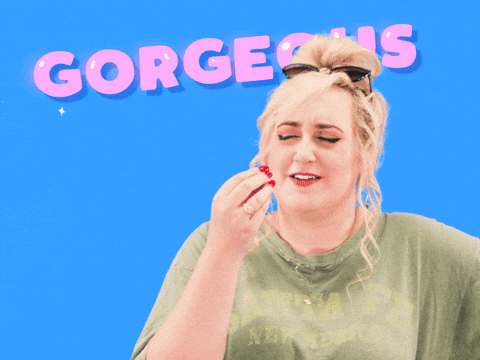 Freya and Aiden are about as opposite as can be but even at their rockiest, their chemistry and love for one another was undeniable and I swear, you could feel it down to your bones. This was a fantastic slow burn as well but you get some deliciously steamy pining that's 4/5 on the steamy scale! I absolutely loved getting to know both of them in this story. I find the reason why I don't really like the marriage-in-crisis trope is because there's usually so much angst and drama, and while their story got to me at times (because of course I wanted them to be happy), there was zero unnecessary dramatics.
Oh, did I root so hard for these two or what?! We start the story with their marriage at (almost) rock bottom. Growing up poor meant Aiden carried that trauma in the form of severe anxiety, especially when it comes to having enough to survive. After he and Freya decide to have a baby, his anxiety skyrockets as he fights the fear of not being enough and it not only causes his body to go haywire, but he retreats in every way from their marriage. He doesn't want to burden Freya with his fears and anxiety, but as a result that causes Freya to shut him out because numbing herself means she doesn't have to experience the pain of their cracking marriage. Sweet, tender-hearted Freya cut herself off from everything that brought her joy because of how hollow her marriage made her feel. It was heartbreaking to see how much they cared for and love each other while they were so stuck in the roles they perceived they needed to play, that they were unable to healthily communicate it.
"I don't tell him we'll fix it. Or that it doesn't matter. Because I won't make promises or diminish what this means for him or for us. Because I know better now. I've learned that's not how love works.
I've learned that the measure of your love isn't how "okay" you both are or how quickly you hit the curveballs that life throws at you. Love's true test, the measure of its strength, is its bravery to be honest, its willingness to face the hardest moments and say, even though there's nothing to be done, at least I have you."

Cue tears
What I love about Liese's characters is that they're always so real which makes it that much easier to feel connected to their stories, and to empathise and sympathise with them. I'm the last person who'd know anything about being married but I felt every single one of their lowest lows and eventual highs. Freya and Aiden experience such beautiful character growth through their struggles, to their acknowledgement for help, and to that moment where it eventually clicks for them and they realise what it'll take to make them work again. I really appreciated how even when these two get back to being on good ground, there was another rough moment that illustrated how a relationship is something that you're always going to have to work on and it was such a realistic relationship arc. Also, I thought the representation of Aiden's anxiety was so well done and it created space to be vulnerable and to have open and honest discussions about mental health. Liese continues to wow me with the fantastic representation in her books and this was no exception. Honestly, her books are just magic–they gut you in the feels, they make your heart soar, and maybe even make you cry a little but it's always so freaking good!
Aside from following Freya and Aiden as they mend their relationship, we also get to know a lot more about the Bergman Brothers and wow, I thought I loved them before but after this book my heart is just so full of Bergman! 🥰 Their crazy pranks, their sibling banter and the easy camaraderie, not to mention how emotionally open they were with each other had my heart floating with happiness. I just… I want in with this family so bad?! 🤣 There were some scenes in the book, particularly with the involvement of romance novels and male discussions about fragile masculinity, romance and feminism, that gave me pretty strong Bromance Book Club vibes, but I love this series and the dynamics between these characters so much more! 😍
So if you can't tell, I really loved this book and I would highly recommend this entire series (three books so far) if you're looking for an inclusive romance with great representation. I gushed endlessly about books one and two and you can check out my reviews here and here. Now I'm basically just sitting here screaming "GIVE ME MORE!" and knowing that my favourite quiet broody artist Axl's story comes next? Excited doesn't even begin to accurately describe how I feel 🤣🤣🤣
Ever After Always is OUT NOW!
This is one contemporary romance series that you won't want to miss!
Chloe writes stories that, like people, resist categories. Portraying underrepresented experiences, her romances bring humor, heat, and heart. She's an avid reader, lover of leggings, and can't eat enough mint chocolate ice cream. In early 2019 Chloe received the diagnosis of Autism Spectrum Disorder (formerly aligned with Asperger's Syndrome). She is a vocal proponent and supporter of #OwnVoices writing to represent ASD and other marginalized voices.
Newsletter | Facebook | Instagram | Goodreads | Twitter
As always, Chloe creates a playlist for the book so you can listen to it while reading, or chill to it with your feels after you finish reading, or play it while you're writing your review! It's got some faves 💙
Have you read Ever After Always or is it on your TBR?