Alright, it's time for part two and three of the End of Year Book Survey! This part of the survey looks more at blogging and future planning but you can check out part one for my 2020 Stats & 'Best in Books'!
The End of Year Book Survey was originally created by Jamie @ The Perpetual Page Turner.
New favourite book blog/Bookstagram/Youtube channel you discovered in 2020?
Oh, I discovered so many amazing book blogs this year. I really wish that I could mention every single person that I follow because everyone deserves such a huge shoutout for constantly posting great and inspiring content, but also for being such supportive people! You keep me motivated and excited to keep engaging and I appreciate all of you so much! 😍 Some of my faves who're a few of the most supportive bloggers I've met in the community and who've also heavily contributed to my increasingly gigantor TBR with their recs are: Becky, Leah, Julie, Lisa, and Stephen!
I never watched Booktube until this year but I did start watching a few although in the end the one that I keep coming back to is Noelle Gallagher. First of all, I could listen to Noelle speaking all day because her voice is so incredibly soothing, plus I love how much passion comes through when she speaks about books. I love her discussions, her reviews, and pretty much everything she posts 🤣
---
FavoUrite post you wrote in 2020?
This is surprisingly difficult to answer because I actually have a few posts that I really enjoyed writing and am happy I wrote, thanks to the Let's Talk Bookish discussion prompts I joined. One of the posts that I had tons of fun writing was the one for "What Makes You DNF A Book?" because 2020 was the year that I finally took the steps to DNF books that weren't giving me joy without feeling crushing guilt for doing so.
---
FavoUrite bookish related photo you took in 2020?
2020 was the year that I disappeared off bookstagram because I feel like I pretty much burned out with all of that at the end of 2019. The pressure of trying to get a decent enough shot for the gram was just too much and I lost my enjoyment for it and rarely took photos in the end. There were a few pictures I took that I did like though! If you wanna be bookstagram friends you can add me: @dinipandareads
---
Best bookish event that you participated in
(author signings, festivals, virtual events, etc.)?
Sadly, I participated in none this year… I didn't have the time with work but also, the time differences being on the other side of the world made it even more difficult to try and attend events without having to either stay up ridiculously late or wake up ridiculously early 😂
---
Best moment of bookish/blogging life in 2020?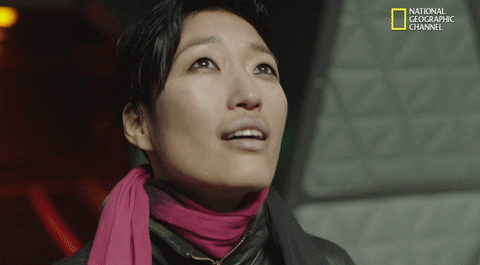 I think one of the best moments was achieving one of that goals that I set out for at the start of 2020, which was to get 500 followers on my blog. When it happened, I honestly had no words for how amazing it felt to wake up and see that I reached that number because I never actually believed it was possible, or at least that it'd take me a few years to achieve. I know that everyone says the numbers don't matter and it's about the enjoyment you get from doing this and I totally agree, it's definitely that. But knowing that there are people out there who like what I post enough to subscribe and keep coming back really fills my heart with such warmth. Thank you so much, friends! ❤️
---
Most challenging thing about blogging or your reading life this year?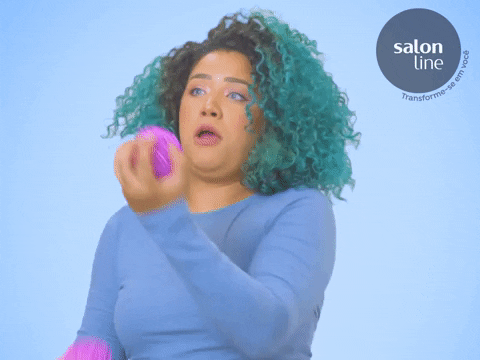 What wasn't challenging about this year though, right? Lol 😂 In all seriousness though, I think the most challenging thing was finding balance with my blogging/reading and my work life. Work was particularly trying this year and as I was already struggling to keep my motivation high, one of my biggest struggles was not succumbing to my desire to say "screw it" and just hole up in "cave reading mode" all year long 🙃 It's a very privileged stance, I know. Sometimes blogging does feel like second job (although personally a lot more fulfilling for me than my actual job) and I'm quite proud that I did both without compromising on quality.
---
Most Popular Post This Year On Your Blog (whether it be by comments or views)?
Um, so I can't actually recall how to get the exact post numbers info but I think my most popular post this year was my Let's Talk Bookish discussion post about Rereading Books! This was another really fun discussion post to write 🙂
---
Post You Wished Got A Little More Love?
Umm… I don't really know the answer for this question? I think my posts get pretty okay views and engagements overall. After I took a short hiatus earlier this year my stats did drop and from that point on they stayed lower than they were at the start of the year, but I wasn't particularly disappointed about the lack of engagement on any one post! 🤷🏻‍♀️
---
Best bookish discover (book related sites, book stores, etc.)?
Thanks to Becky's post with a list of bookish stores we could shop at to treat ourselves, I did discover a few bookish Etsy shops that I would one day like to purchase from because their merch is awesome and you can never really have too many bookish things! 😉 Some of my favourite shops were: Bookishly, Miss Bohemia and Bookworm Candles & Crafts!
---
Did you complete any reading challenges or goals that you had set for yourself at the beginning of this year?
This feels like a personal attack 😭 Kidding… Sort of! I was quite ambitious at the start of 2020 and set myself quite a few reading challenges/goals that I mostly failed at achieving. The one goal that I did achieve and tend to always reach was my Goodreads Reading Challenge. Last year I set out to read 100 books and ended up reading 160. I was so very close to completing the POPSGUAR Reading Challenge but when I ended up DNFing one of the books in December I just decided it wasn't worth rushing through reads just to complete it. That's okay. 2021 is another year to try 😂
One Book You Didn't Get To In 2020 But Will Be Your Number 1 Priority in 2021?
Easily: The Invisible Life of Addie LaRue. I got my copy towards the end of the year but I've heard so many amazing things about it, it was on so many favourites lists, I also really love Schwab's books, so I'm really looking forward to reading this one 😊
---
Book You Are Most Anticipating For 2021 (non-debut)?
There are so many amazing sounding/looking books that I really can't wait to get my hands on in 2021 but I'm super excited for TJ Klune's next book: Under the Whispering Door 😍
---
2021 Debut You Are Most Anticipating?
Witches Steeped in Gold sounds so good and I can't wait to check it out!
---
Series Ending/A Sequel You Are Most Anticipating in 2021?
Um, I seriously cannot wait for The Heart Principle! I needed Quan's story last year already so this is definitely one of my most anticipated releases 😃
---
One Thing You Hope To Accomplish Or Do In Your Reading/Blogging Life In 2021?
I think what I'd really like to try doing this year is spend more time engaging with other book bloggers on the blogosphere and book twitter but especially on bookstagram. I won't be working full-time this year so I hope it'll give me the time to focus on getting my bookstagram lively again, but also to have more meaningful interactions with others on here 😊
---
A 2021 Release You've Already Read & Recommend To Everyone
(if applicable)
The book that immediately jumped to mind was Amari and the Night Brothers (I've said it once, I'll say it again… Lol). This was a fantastic middle grade fantasy that is chock full of everything I love about MG books. I cannot wait until the world gets to experience its magic this month 😍
And that's a wrap on 2020, folks!
I still can't believe that 2020 is over and that we're kicking off with another new year already. Truthfully, I'm quite pleased with what I've accomplished in 2020 especially when it came to blogging. I'm glad that I didn't let any hurdles stop me from pushing forward! I'm really looking forward to seeing what 2021 will bring in terms of reading and blogging. I'm hopeful and excited that it will be another amazing year for the books!
How was your year of reading and blogging? What was your best blogging or book-related moment in 2020? Is there anything that you're really looking forward to in 2021?