Hey friends! I'm excited to be back for another @WriteReads blog tour for book three of the Venators series: Legends Rise. Be sure to check out all the other bloggers participating in this tour over here. You can also read my review for book one and book two.
Thanks to Dave for organising the tour, Noly for the awesome tour banner, and to Devri Walls for providing a free copy in exchange for an honest review!
Goodreads: Legends Rise (Venators #3)
Published: 12 May 2020
Genre: Young Adult, Urban Fantasy, Supernatural
Panda Rating:

The path will be forged in sweat and blood.

Rune, Grey, the shape-shifter Beltran, and willful vampire, Verida, set out to rescue their friend and mentor, Tate, from the gladiator games. But first they must navigate the perils of Eon and its warring factions. Each of this band of four carries with them a secret that threatens to tear their group apart from within. Rune now bears the mark of the promise she made to save Grey's life-a nixie bubble lodged in her arm that could call her away to do their bidding or spell her death.

Even as their loyalty to their cause and to one another faces its greatest test, Rune's twin brother Ryker is forging an alliance with their mortal enemy, the powerful sorceress Zio, who has plans of her own for the Venators and Eon. Hearts will be bared, secrets unveiled, and relationships made and destroyed in this stunning new installment of the Venators series.
GET A COPY: Amazon (UK)
Devri Walls is a US and international bestselling author. Having released five novels to date, she specializes in all things fantasy and paranormal. She is best known for her uncanny worldbuilding skills and her intricate storylines, and her ability to present this all in an easy-to-digest voice. Now gearing up for her first national release, Devri is excited to introduce her sixth novel, book one in the Venators series. She loves to engage with her loyal following through social media and online sessions she organizes for her readers. Devri lives in Meridian, Idaho with her husband and two kids. When not writing she can be found teaching voice lessons, reading, cooking or binge watching whatever show catches her fancy.
This is the third book in a series and it's one that you won't be able to read without first having read the previous two books. This review is quite spoiler free though 🙂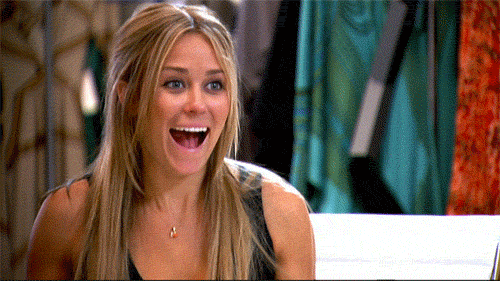 I started my review for the second book in the Venators series with "Holy granola, what a ride!" and I'm absolutely doing the same for this one now. Wowow! I didn't think I'd be shouting and swearing as much as I did, but maybe I shouldn't be surprised anymore. I'm attached to these characters, I'm invested in their stories, and I'm loving this series so much more than I initially expected. While part of me is cringing at the thought of just how long it can go on for (because I'm greedy and want all the answers now), I can't deny that I love the thought of continuously returning to this world. Can has next book now, plz?
(CW: PTSD, (past) child abuse, extreme violence and combat)
If I ever found myself in Eon, there's no doubt that I would last all of five minutes, maybe even less, before I died a miserable death. But I take comfort in knowing that it will probably be a fast and completely expected yet unexpected death. 😂 Walls continues to wow me with her world building and she definitely doesn't shy away from this crazy brutal world she created. It's a complex world that has been a delight to learn more about with each book, and every section that we come upon is explored and detailed wonderfully but not to overwhelm. Aside from exploring the physical environment, I loved learning more about the different customs observed by the supernatural species of this world, and also about how humans have situated themselves in Eon as the weakest species. I will say that although the story moved at a fast paced and a lot happens, I did find myself bogged down with the details in the writing at times.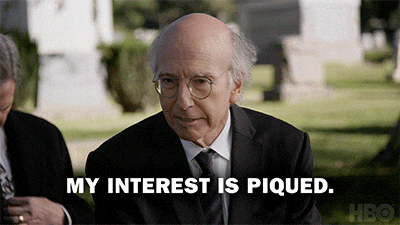 The story picks up almost immediately after the last ended and while it was a bit of a 'slow' start as we return to the story and characters, it doesn't take long for the action to begin. Just like in the first two books, there is a lot of action-packed craziness that happens, but it wasn't as dark compared to the previous book. There are plenty of werewolves, fae, vampires, incubi, and succubi, but we also get sirens and other supernatural creatures, such as the terrifying arachneous *shudders*, with lots of journeying, training, and fight scenes including major gladiator battles.
The main POVs are Verida, Beltran, Grey and Rune as they set off on clean up and rescue missions, but (unfortunately but still importantly) we also get POVs from Zio and Ryker. I won't get into the latter much except to say that I still passionately dislike Ryker as he continues to be the biggest dillweed ever, and while I don't like Zio either, I'm very curious about her history and true motives. I started liking Rune more in the second book but she sadly went back to annoying me more often than not in this one!
I really enjoyed the character development for Verida, Beltran, and Grey and there three are by far my favourites! Walls really introduced a lot of vulnerability to their characters that made it easy to empathise with them and all they've been through. I'm an emotional reader, and maybe I'm feeling a bit more so these days, but I got really emotional reading about their histories. While I was expecting Grey's story, the vulnerability in his confession shook me and I'm more than convinced he must be protected at all costs. Verida's history was heartbreaking and I understood her anger more, and Beltran's reveal in the scenes at the end had me going super whoa! I was really not expecting that 😅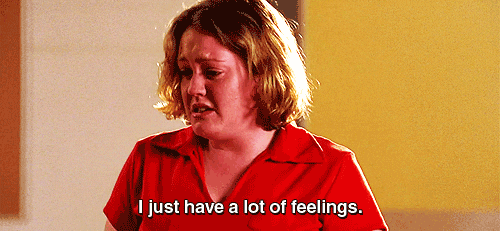 The banter between these four continues to make this book an absolute treat to read! There's a dry humour in Walls' writing that would randomly take me by surprise and had me laughing out loud quite a few times. I also wanted to briefly mention that the love triangle vibes from book two completely disappeared in this book and I couldn't be happier! That said, there is still a romance and while it wasn't as intense as that previous dance scene on its own, the build up is deliciously slow-burning and absolutely satisfying when something *finally* happens. I ship it!
TL;DR: Book three in the Venators series continues to be a fast-paced and action-packed fantasy adventure full of supernatural creatures, magic, cunning plans, devious characters, and really great sarcastic and witty banter. The character development in this book has been my favourite in the series so far, and Walls' world building continues wow me. Recommended for fantasy lovers who love to be fully sucked into a new world with an intriguing plot and characters you will love and root for!
Have you read the Legends Rise or
any of the books in the Venators series?