I'm back with another blog tour today with Xpresso Tours for Sisters of the Moon by Alexandrea Weis. Thanks to Xpresso Tours for organising this blog tour and to the author for providing the ARC in exchange for an honest review.
Be sure to click on the banner below to check out the other bloggers on tour!
Goodreads: Sisters of the Moon
Publisher: Vesuvian Books
Release Date: 22 September 2020
Genre: Horror, Paranormal Fantasy
Panda Rating:

A monstrous fate will turn a girl into a legend.

On an island in Lake Obersee, where The Sisters of St. Gertrude abide, a destitute Moor named Durra arrives. Sold for taxes, she and her two companions tend to the nuns and their collection of cats. At night, she combs the library for details on the order, the remote island, and the beasts howling outside her window.

But when a prank reveals the sisters' gruesome secret, Durra is forced to accept a new fate. Bestowed an unearthly power, she must choose between life as a nun or living among the monsters beyond the convent walls.

Her path is about to change the tide in the ultimate war. The war between good and evil.
BUY NOW: Amazon (US)
Alexandrea Weis, RN-CS, PhD, is a multi-award-winning author, screenwriter, advanced practice registered nurse, and historian who was born and raised in the French Quarter of New Orleans. Having grown up in the motion picture industry as the daughter of a director, she learned to tell stories from a different perspective. Infusing the rich tapestry of her hometown into her novels, she believes that creating vivid characters makes a story moving and memorable.

Weis writes romance, mystery, suspense, thrillers, supernatural, and young adult fiction and has sold approximately one million books. She lives with her husband and pets in New Orleans where she is a permitted/certified wildlife rehabber with the Louisiana Wildlife and Fisheries and rescues orphaned and injured animals.

She is a member of both the International Thriller Writers Association and the Horror Writers Association.
Website | Instagram | Newsletter Subscription | Facebook | Twitter | Goodreads
You're probably wondering "why is Dini reading a horror?" and while this was definitely creepy and gruesome at times, I would say it's more paranormal fantasy than horror. Alexandrea Weis is a new to me author but I'm keen to continue this series because although there were some "rough" patches and I wanted more from the character development and world building, I really enjoyed the story overall!
I finished this much faster than I anticipated though I wouldn't exactly say it's a fast read. There were dips in the pacing which slowed parts down, but after the big reveal, everything sped through to the final. I honestly felt like the climax/conclusion was too rushed but it did leave me curious for more. In Sisters of the Moon, Weis lays out a mystery that pulls you in and you can't help but want to know more. I needed to understand the story behind the eerie atmosphere and spooky location, not to mention the hundreds of cats catered to by the nuns. I thought Weis did a great job with creating intrigue and with the atmospheric tone of the writing, which was spot on. I live in the tropics where it's sweltering hot but as I read I felt the cold creepy shivers down my spine!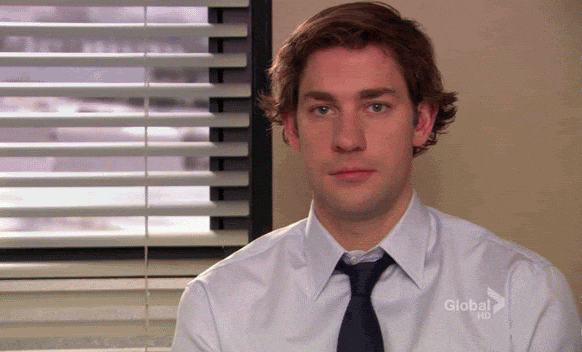 The story is told from Durra's perspective but there are quite a few side characters, including Emily and Leida, and a few of the nuns. The things these young women have to endure simply because of their sex is infuriating and heartbreaking! They're literally and figuratively scarred from their experiences and they all wear those scars differently–while it made Durra stronger, it made Emily angrier.
In addition to being a slave, Durra is also a Moor and faced more prejudice and judgement because of the colour of her skin*. She had to endure a lot and it made her wary of trusting others, but she has great survival instincts and a tough exterior. I came to really like her character and I appreciated her loyalty, determination and thirst for knowledge. On the other hand, I really struggled with Emily, and I wanted Durra to shake her for how annoying (and frankly stupid) she could be! I initially (begrudgingly lol) understood Emily's reasons for wanting to run away; however, after putting them all in danger with a stupidly reckless plan, she became even worse and her whole arc became an annoying plot device to get to the big reveal.
Which brings me to what I previously mentioned about the character development. I enjoyed what we learn of each character, but I think the story could've done with much more because we don't really get to know them. All their histories were sparse, including Durra's, and it made it difficult to connect to them and to understand their motivations. Additionally, while the history of the order was interesting, I also felt it was thin on details. You'd expect more from a book that's really setting up the world and history, but as it is the first book in the series, I'm hoping that more details will come in the sequels!
*Because I'm really particular when it comes to people on covers, I have to point out that if this is supposed to be Durra on the cover, why did they make her white? It's really annoying… 🙄
TL;DR: This was a fairly gripping supernatural fantasy with horror elements to it. Weis does a fantastic job with establishing an eerie atmosphere and creating intrigue through the mystery of the order and the isolated island. While the characters and world building weren't as developed as I'd hoped they'd be, I am intrigued to see what happens next, especially after that action packed and intense ending! Hopefully we get to learn much more about the characters and the history of the order!
enter the tour-wide (INT) giveaway to Win a signed copy of the book!


GIVEAWAY ENDS 22 OCTOBER!
enter the giveaway ➡️ HERE
Have you read Sisters of the Moon or is it on your TBR?