I'm back with another blog tour with The Storytellers on Tour for Children by Bjørn Larssen. Thanks to SoT for organising this tour and thanks to the author for the ARC in exchange for an honest review!
Be sure to click on the banner below to check out the rest of the bloggers on tour!
Goodreads: Children (The Ten Worlds #1)
Publication Date: 03 October 2020
Genre: Fantasy Retelling, Mythology
Panda Rating:

Magni never wanted to be like his father, a murderous, absent, cheating alcoholic: Thor – the feared and beloved God of thunder. When Thor destroys everything and everyone his son knows and loves, Magni vows to stop the violence. His dream is to bring peace and prosperity to the Nine Worlds, then settle down with the man he loves. But is it possible to remain good in a place this bad? How do you escape cruelty in a universe built on it, or the shadow of your father when everyone calls you by his name?

Maya knows she's a failure and a disappointment to her foster-parents. How could a child raised by Freya and Freyr – Goddess of love and God of sex – have no interest in the greatest of pleasures? Obviously, it couldn't be the torture they subjected her to, or treating her as a tool that might someday be useful. Maya, her rage at their games more powerful than she knows, wants freedom to pursue her own destiny. But how do you forge your own life away from your God-parents when you're nothing more than human?

A retelling of the Norse myths unlike any other, Children will answer all the questions you never knew you had about the heathen Nine Worlds… before leading you into the Tenth
BUY NOW: Amazon (UK)
Bjørn Larssen is a Norse heathen made in Poland, but mostly located in a Dutch suburb, except for his heart which he lost in Iceland. Born in 1977, he self-published his first graphic novel at the age of seven in a limited edition of one, following this achievement several decades later with his first book containing multiple sentences and winning awards he didn't design himself. His writing is described as 'dark' and 'literary', but he remains incapable of taking anything seriously for more than 60 seconds.
Bjørn has a degree in mathematics and has worked as a graphic designer, a model, a bartender, and a blacksmith (not all at the same time). His hobbies include sitting by open fires, dressing like an extra from Vikings, installing operating systems, and dreaming about living in a log cabin in the north of Iceland. He owns one (1) husband and is owned by one (1) neighbourhood cat.
Website | Twitter | Facebook | Goodreads
I have to admit that I'm not overly familiar with Norse mythology. I know the "basics" about the gods but I don't really know their stories. I've been meaning to read more about them though, so when this book came up I jumped at the chance to read it. Let me tell you right now: this ended up being much more outside of my comfort zone than I initially expected! I love fantasy but admittedly don't read much on the darker side of the genre and I would say this falls solidly in that category. Larssen does not shy away from the raw brutality of the nine worlds and I can't stress that enough.
Some CW/TW (all or most off page; some mentioned in detail but most not): dubious consent (possibly from a minor although age not 100% clear to me), rape, sexual and mental abuse, incest, addiction, substance abuse, toxic relationships, blood and gore.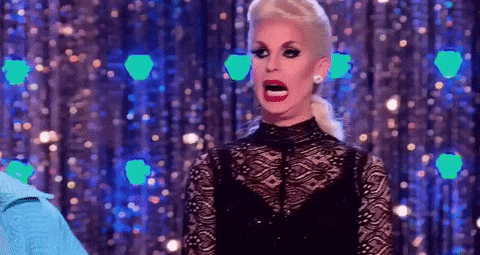 Larssen doesn't let you go on viewing the Norse gods as these benevolent deities who care about the people who worship them, so you can absolutely tuck that notion away. No, these gods are every bit as bloodthirsty and savage as the midgardians and jötnar that they look down on. Basically, humans and gods are cruel. Despite the dark subjects though, I cannot fault Larssen's writing and characterisation. There's humour in the writing that I was so glad for because it balanced out the horrifying things that happen in the story. Trust me, I was surprised that I could find myself laughing so quickly after reading about such dark events, but it made it that much easier to get through the story. The world building was also exceptionally done and Larssen vividly brought Jöttunheim, Ásgard and Midgard to life. It wasn't difficult for me to picture Bifröst, Ifing, and Yggdrasil, as well as other landmarks despite having very limited knowledge about them.
This was very much a character driven story and this is also where Larssen really excelled. Children is told in alternating perspectives between Maya and Magni. Maya is a "human with powers" who was fostered by Freya and Freyr as a child, while Magni is Thor's son with Járnsaxa, a jötunn. I found them both funny, admirable, and frustrating in turns. I started off feeling like they must be protected at all costs, and although that wavered throughout their journeys, I ended the story feeling much the same way about both of them! To say that they get put through the wringer in this story would, I think, be a total understatement. I felt a whole range of emotions alongside them: happiness, disgust, hopeful, scared, angry, and miserably heartbroken.
While I liked both characters, I did get more attached to Magni. He couldn't be more different from his father but he's also not known for his smarts. Still, he had such an innocent, pure and childlike curiosity and enthusiasm at the start that it wasn't hard to want to shield him from everything. I could hardly predict what he'd go through in his journey and holy wow, that innocence of his very quickly gets smashed to absolute pieces as the story went on. It was a lot, fam! 😭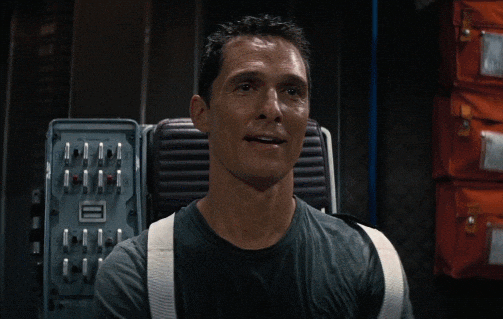 Maya's journey was also not free of cruelty and depravity though in her case, she suffered at the hands of the Gods (particularly Freya and Loki). She has suffered a lot of emotional and mental trauma but I really admired her character for her courage and how she channeled her anger and fear towards avenging herself, and eventually helping Magni. I couldn't help but praise her strength after the abuse she suffers at the hands of those who were supposed to love and care for her, but I also felt profoundly angry on her behalf.
Aside from the heavy topics, I did struggle with the pacing, which felt off at times. There were points when the action would suddenly explode and scenes would rapidly shift, but there were also big chunks, especially towards the end, that I found dragged on a bit. That said, it was still a very engaging and captivating story that moved me in ways that I didn't expect. I won't be forgetting these characters or their stories anytime soon!
TL;DR: An intensely dark story about the Norse gods from the perspective of two "minor" but important characters that shed light on the raw brutality of the human world and the gods they worship. Larssen's writing is infused with a relieving humour that balanced the story's darker elements. The world-building and characterisation were exceptionally done and you will come to deeply care for both protagonists. This definitely won't be for everyone but if you have a strong stomach for dark fantasy and you're interested in Norse mythology and experiencing a different perspective of the gods, you should definitely give this a try!
Have you read Children or is it on your TBR?