A few months ago I was nominated by Becky @ Becky's Book Blog for the Sunshine Blogger Award! If you haven't already, I'd recommend checking out her blog because she writes some great reviews and has some really fun posts and recommendations lists that always have me saying "Yaas!" every time I read them! Thanks for nominating me, Becky 💜 Sorry its taken me an age to get to this… I'm terrible! 😅
What is the Sunshine Blogger Award?
The Sunshine Blogger Award is given to those who are creative, positive and inspiring while spreading sunshine to the blogging community.
HOW DOES IT WORK?
Thank the blogger(s) who nominated you in a blog post and link back to their blog.
Answer the 11 questions sent by the person who nominated you.
Nominate 11 new blogs to receive the award and write them 11 new questions.
List the rules and display the Sunshine Blogger Award logo in your post and/or on your blog.
What's your favourite format to read?
Hardback, Paperback, E-book, Audio Book?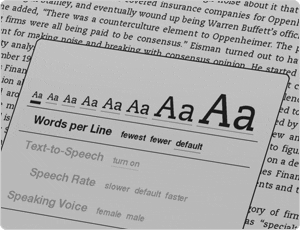 Y'know what? I'm going to pick E-book because I read so much in this format and I've come to realise that I also read faster with an E-book than I do with any other format. Of course, I still love my physical copies but the convenience of a Kindle makes it the winner!
What is the blog post you're most proud of?
Oh lordy, I really hate this question because I don't know that I'm "most proud" of any particular post? I mean, I'm happy with them but I also don't write thought provoking discussion posts or original content because I'm always doing weekly memes, tags and reviews 😂 And that's OK! But I do have a few discussion posts and one of the last ones that I really enjoyed making was: My Reading Tastes Over the Last Decade 😊
How long have you been blogging for and why did you start it?
I set up my blog in January 2019 but I didn't properly start posting until March 2019? It was just after I started experimenting with bookstagram and I started writing smol reviews on my Goodreads. Not gonna lie, I started in the hopes that it would help me get more ARCs (not realising how difficult it'd still be as an international blogger), but the more I got into the book community, the more I wanted to share all the bookish things and to engage with other readers, so I just did it! No regrets 🙂
If you could visit one fictional world, where would it be and why?
I've said it before but I'll also say it again because I love Nevermoor! I guess I'm mostly thinking about certain parts of Nevermoor because we haven't seen all of it, but there are so many weird, wonderful and magical elements to this world that I have no doubt I'd love it! A very important factor though is that I don't think I'd immediately die stepping into this world, and that's crucial, obvi 😂
Which 5 authors would you invite round for tea (dead or alive)?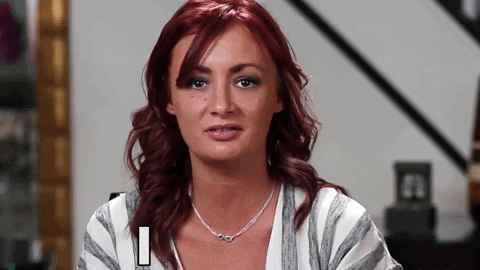 I don't usually focus on a specific genre for these author questions but I think I'm going to focus my attention on contemporary romance authors. As a hopeless romantic, I love to fall in love with love as much as I can, so it's no surprise that I read a lot of romances. Five authors I'd absolutely love to have round for tea are: Helen Hoang, Mariana Zapata, Talia Hibbert, K.A. Tucker, and Chloe Liese! These are some of my favourites and it would be such a pleasure to sit with them chatting romance, inspo and other fun things 🥰
What mythical creature would you choose as a sidekick?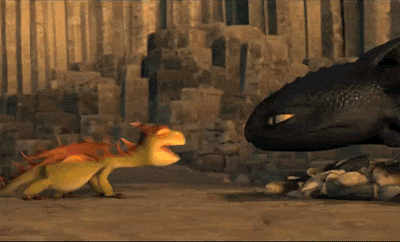 I mean, it's a little cliché, right? But I'd totally pick a dragon because, I mean, because. Imagine soaring across vast landscapes on a dragon's back and learning all the wisdom they have to share, and being a total bad ass. We'll ignore the fact that I'm deathly afraid of heights because my dragon buddy will keep me safe! 😂
What's the best piece of advice you've been given?
I don't know if it's the best advice I've ever received but it's one that I value a lot: always be kind and treat others how you want to be treated. It seems like such a simple and obvious thing, but seeing so much hate and negativity in the world shows that it's unfortunately not.
Do you get book boxes? What is your favourite bookish merch item to get?
I've been subscribed to Owlcrate since late 2018 and while every box isn't 100% to my taste, I've loved so many of their books + items that it has definitely been worth the money! Living on the other side of the world, most Owlcrate is already expensive with shipping but most other boxes are way more expensive. I think my fave items are bookish candles + mugs! More, please 😍
Favourite book quote?
Oh, there are so many! I'll share two that I really love:
"Books are mirrors: you only see in them what you already have inside you."

"And now here is my secret, a very simple secret: It is only with the heart that one can see rightly; what is essential is invisible to the eye."
If you could spend one day as any character in a book who would you choose and why?
I think I would spend the day being Maia. She's such a wonderful character who has such a fierce and loyal character with a good heart. Plus, she's so talented and I would love to experience working her tailor magic and I mean, it definitely wouldn't hurt to get to see and spend time with Edan, right? 😬
Five of your favourite bloggers?
It's so hard for me to limit myself to only five favourites because there are so many! Well, it goes without saying Becky is one of my faves so I'm not counting her blog as one of the five for this list, alright?! 😂 But in case you haven't already, go check it out–you won't regret it!
Alex @ Whimsy Pages – her content is awesome and her graphics are the graphics to end all others (haha). seriously, her aesthetic is so pleasing and it makes her posts so much fun to read!
Emer @ A Little Haze Reads – one of the first bloggers i ever started interacting with and still one of my all time favourites to date. her content always has me in fits of laughter and she's just amazing. go follow!
Dedra @ A Book Wanderer – one of the newer bloggers i've discovered but i love her fun and creative posts, especially her reviews where she features a song for a book!
Sammie @ The Bookwyrm's Den – one of the best bloggers! her posts are so funny, her reviews so thorough (and funny) and she's one of the friendliest/least judgemental persons i've had the pleasure to 'meet'!
Ali @ Ali's Books – We have quite similar taste in books, especially romances, and I love following her for new recs and of course, book chats!


I Tag…
No pressure at all if doing tags or awards isn't your thing!
My Questions
Describe your current read in five words
What is your go-to comfort genre?
What's your favourite song of the moment?
What are top three favourite reads of 2020 so far?
Is there one book that you would do anything to get a special signed edition of?
What book really disappointed you this year?
What's your favourite snack to eat while reading?
Because 2020 has been… 2020, what's one thing that you really miss doing and want to do again as soon as it's possible?
Is there a (sub)genre that is an absolute no-no for you?
If you could visit one fictional world, where would you go? (Sorry Becky, stealing your question!)
Which five characters would you spend a day in Disneyland with?
---