🎈 Happy pub day to The Year Shakespeare Ruined My Life! 🎈
Thanks to NetGalley and Second Story Press for the e-ARC in exchange for an honest review.
The Year Shakespeare Ruined My Life
Publisher: Second Story Press
Publication date: 22 September 2020
Genre: Young Adult Contemporary
Panda Rating:

Alison Green, desperate valedictorian-wannabe, agrees to produce her school's production of A Midsummer Night's Dream. That's her first big mistake. The second is accidentally saying Yes to a date with her oldest friend, Jack, even though she's crushing on Charlotte. Alison manages to stay positive, even when her best friend starts referring to the play as "Ye Olde Shakespearean Disaster." Alison must cope with the misadventures that befall the play if she's going to survive the year. She'll also have to grapple with what it means to be "out" and what she might be willing to give up for love.
Note: The quotes below are taken from an advanced/unfinished copy and are subject to change in the final version.
I was so looking forward to reading this because it sounded like it would be a very cute YA contemporary set in high school, but in the end, it just wasn't for me. This was due, in large part, to my inability to connect with and care for the MC, as well as the lack of development in the relationships and other characters, which is a shame because I do feel that this started well.
It was a pretty quick and easy read that had some funny moments, and I'm sure I could've easily finished it in one sitting. I also learned a lot about what it takes to produce a play, and you can tell it's something that the author is knowledgeable about and feels passionately about too. It takes so much work, and I give props to Alison's character for being able to handle this on top of being a "perfect valedictorian level" student. I could see this playing out like a "She's All That" movie in my head because all the stereotypical characters and high school drama were there, and I think it might even be better suited to the big screen. That said, what didn't work for me outweighed what I liked.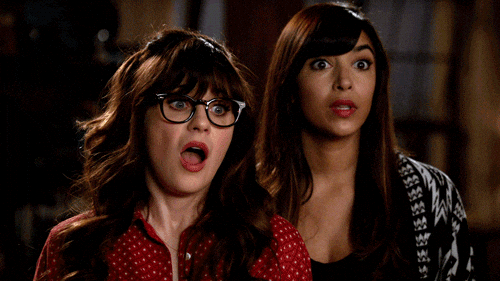 Alison was a tough character to root for. She's self-centred, petty, selfish, and frankly, her internal dialogue was more than a little annoying. I initially liked her and thought her awkwardness was quirky/cute, plus I can relate to being socially awkward. But as the story went on and she made some pretty horrible decisions, I found it difficult to empathise with her character and by the end, neither did I want to. I think being stuck in her head (when she's as self-centred as she is) did this book a disservice because it meant that the side characters got zero development, and were merely there to prop her character up and to keep the story rolling.
Which brings me to another sticking point: there was a lot of "telling" in this book and not nearly enough showing. We're told that Becca and Jack were her best friends; we're told that Charlotte, the crush, is super amazing and wonderful; we're told that the group of actors in the play form such a close bond that someone feels comfortable enough to come out to them by the end. But I didn't feel any of that. I wish we had seen how close the friendships were through more interactions, and seen the group bonding through more than just warm-up exercises. This also made it hard to feel invested in the romance. Alison idolises Charlotte, but I didn't see any of her amazingness on-page. I was intrigued by Charlotte's character but sadly I didn't feel their chemistry.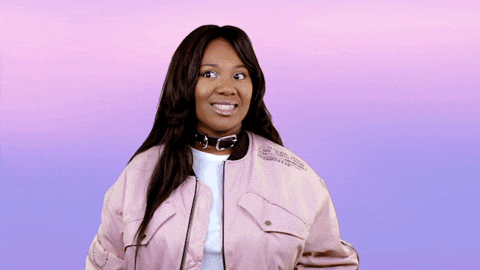 I also experienced some uncomfortable moments while reading this, especially relating to the LGBTQ+ rep and some comments about Asian culture and cultural appropriation that was brushed off. I think the latter point was meant to be "funny", but it was awkward and shocking (especially as it came from a teacher), and I was disappointed Alison didn't speak up on it even as she thought it was wrong. As for the LGBTQ+ rep, I'm not OV so I feel like I can't say too much on it, but some of the discussions about the experience of coming out and being out felt off to me. I understand that the MC was questioning a lot of this herself, especially about being out; however, peoples' experiences in various situations will be different, and yet here it seemed to be presented in a "one-size box" and it felt uncomfortable.
TL;DR: While some things did work in this book, it wasn't the cute YA high school experience that I was expecting, and I was a little disappointed. I wish that Alison was a much more likeable character and that the relationships and romance were more fleshed out because it would've gone a long way in making me care about the story.
Have you read The Year Shakespeare Ruined My Life
or is it on your TBR?