I'm back with another blog tour and this time it's for Love at the Little Wedding Shop by the Sea by Jane Linfoot. Thanks to Rachel @ Rachel's Random Resources for organising this blog tour, and to Netgalley and One More Chapter for providing the e-ARC in exchange for an honest review.
Be sure to click on the banner below to check out the rest of the bloggers on tour!
Goodreads: Love at the Little Wedding Shop
Publisher: One More Chapter
Release Date: 03 September 2020
Genre: Women's Fiction, Romance
Panda Rating:

St Aidan: a cosy Cornish village where friendships are made for life and it's always cocktail hour somewhere… Return to your favourite little wedding shop by the sea for love, laughter and a romance to sweep you off your feet!
It's the most romantic day of the year but the girls aren't just gearing up for Valentine's Day and a busy wedding season ahead, it's also the 10 year anniversary of their beloved shop! Jess is planning the party of the decade and with the champagne and cocktails flowing, sparks are going to fly…and not just from the fireworks display!
BUY NOW: Amazon (UK) | Amazon (US)
I write fun, flirty fiction, with feisty heroines, and lots of heart. Writing is fab, because I get to wear pretty shoes instead of wellies. I live in a cottage up a mountain road in Derbyshire, where my family and pets are kind enough to ignore the domestic chaos. Happily, we're in walking distance of a supermarket. I love hearts, flowers, happy endings, all things vintage, most things french. When I'm not on facebook, and can't find an excuse for shopping, I'll be walking, or gardening. On days when I want to be really scared, I ride a tandem.
Pinterest | Instagram | Twitter | Facebook
This is the second book I've read by Jane Linfoot and I'm happy to say that I really enjoyed it! Although it's part of a series, this can definitely be read as a standalone as the characters in each book are different, but we do get cameo appearances from the "original" characters including Poppy (who is the connector), as well as Immie and the other wonderful ladies of the wedding shop. This was a sweet, slow-burning and swoon-worthy friends-to-lovers romance with relatable and likeable characters, as well as wonderful friendships! Not to mention that with her love of food, Milla's story might just make you a little bit hungry while reading 😉
I really liked both Milla and Nic. My heart went out to Milla after she was put through the wringer by her "best friend"/business partner and ex-fiancé who "accidentally" hook up. They were such despicable characters who gaslighted Milla for years, and made me so angry! Milla definitely deserved all the good that came her way after putting up with them. As corny as it sounds, I loved seeing her literally bloom as she spent more time in a safe and supporting environment with people who genuinely cared for her. Her growth as she transforms from this timid young woman who constantly doubts herself to someone who realises her worth and takes charge of her business and life, had me screaming "yes, girl! get it!" It was so satisfying! Plus, I love how Nic supported her. He was definitely one swoon-worthy hero that I enjoyed reading about. He genuinely cared about Milla and often showed his support by just actively listening and being a pillar for her to lean on when she needed it. His relationship with his sister was also wonderful and these types of sibling relationships get to me every time!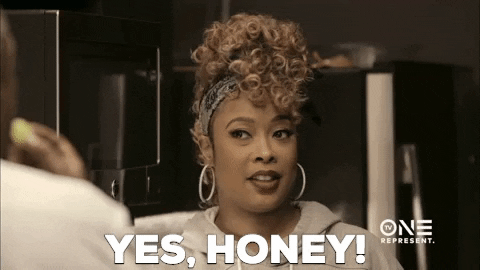 That said, my favourite aspect of this series so far definitely has to be the friendships. I love to see women supporting women and this story definitely had my heart soaring in that respect. Seeing how everyone rallied around Milla and propped her up without being overbearing or taking over, and seeing these strong and driven women come together for the community and for their friend was so great! I really wish we'd see more of these strong and empowering friendships in books!
There was one big sticking point that did leave me feeling exasperate up until the 40% mark in the book. Without giving away spoilers, the 'miscommunication' trope took up a good chunk of the first half in a way that felt unrealistic; actually, it'd be more accurate to say the omission of a crucial piece of information related to the wedding. I tried hard to suspend my disbelief but it took so long for that "truth" to come out when there were alarm bells ringing for a while by then, that it just made it a little too unbelievable. I'm really glad that it didn't take longer for the truth to come out though!
TL;DR: Despite having a fairly predictable plot (nothing wrong with that!), it was still a wholly enjoyable story with likeable characters and loveable friendships. Milla and Nic were a sweet couple who I was rooting hard for! Not to mention that the friendships in this book will definitely warm your heart. I definitely recommend this cozy romance to the romantics out there who love a good story full of heart!
Have you read Love at the Little Wedding Shop by the Sea or any of the books in this cute series? Or is it on your TBR?