I'm back with another blog tour and this time it's for Accidentally in Love by Belinda Missen. Thanks to Rachel @ Rachel's Random Resources for organising this blog tour, and to Netgalley and HQ Ditigal for providing the e-ARC in exchange for an honest review.
Be sure to click on the banner below to check out the rest of the bloggers on tour!
Goodreads: Accidentally in Love
Publisher: HQ Digital
Release Date: 11 September 2020
Genre: Women's Fiction, Romance
Panda Rating:

Don't miss the new laugh-out-loud rom com from the author of One Week 'Til Christmas! Perfect for fans of Mhairi McFarlane, Rosie Walsh and Josie Silver.

In the space of a week, Katharine Patterson has quit her job, decided to move back home, and broken up with the guy she thought was the one.
No big deal.

Because Katharine has a plan. She's going to open her own art gallery, just like she's always wanted. What she's not going to do is worry about boyfriends. Then she meets Kit, a handsome and talented local artist. He might be the most stubborn person Katharine has ever met. He might also make her feel like no one ever has before.

And Katharine might be about to fall accidentally in love…
BUY NOW: Amazon (UK) | Amazon (US)
Author and sometimes foodie, Belinda is a ridiculous romantic who met her husband after being set up by a friend two states away. Residing in country Victoria, surrounded by books, cat-fur, and half-eaten cake, Belinda divides her days between writing rom-coms, baking, and indulging her love of comic books.
Website | Instagram | Twitter | Facebook
Wooh, did this book send me on an unexpected rollercoaster of emotions or what?! My moods have been swinging erratically lately and as a mood reader that means I've found it difficult to stick to a book…until I picked up Accidentally in Love! This had everything I love to read in a romance: cheeky banter, sarcastic/dry humour, enemies-to-lovers, eccentric families and tight sibling relationships, interesting friendships, and realistic and relatable characters. Although the story meanders at an often slow pace, I found myself so quickly invested in their lives that I didn't mind that it took a bit of time to reach our end goal. As I have many artist friends in real life, I appreciated the art aspect to the story because I've been in some of these situations myself when helping them, but if you're not into art/art scene, I would keep in mind that it's a big part of the story.
I loved Katharine's character and found it motivating that she was so sure of what she wanted, knew what she deserved, and 100% pulled through on her vision for herself and her future. I found it very easy to relate to her because a lot of her thoughts and the things that she experiences in the story (especially in her friendship with Lainey) are things that I've also thought and experienced myself in recent years. She's someone I could see myself being friends with and I found myself rooting for her throughout all her many ups and downs; I really felt her heartbreak but also her excitement and joy for what's to come. What I also really appreciated was that she was willing to admit her flaws, even though it took a bit of time, and that she was also willing to grow and learn from others.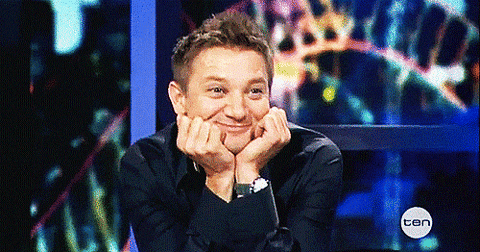 As I mentioned, the relationships in this story are wonderful. Although I found myself dubious about Kit and his ability to be charming, once they both admitted their errors, the chemistry between them was intense! Oof, I felt that chemistry jumping out my screen and the slow burn and anticipation of 'will they/won't they' was so sweet and ultimately satisfying. I do think Kit acted immaturely at times but I also understood his insecurities and fears. Katharine's interactions with her family were also hilarious. Her father and Fiona were super quirky free spirited parents that made me want to be friends with them, but I especially loved her relationship with her brother, Adam. It's been a while since I've read such a fun and supportive relationship between brother and sister (usually it's sister-sister) but I was 100% here for this! I just want a story about Adam now, please? He's definitely a romance hero I can get behind!
TL;DR: This was the romance that I didn't know I needed in my life right now. Although it's not very fast paced, and it talks a lot about art/curating and the 'every day life' activities of our MC, it had all the elements that make me fall head over feet for characters and had me rooting for that HEA all the way through. I'm so glad that this was put on my radar and I can't wait to read more from this author!
Also thought I'd leave this song here because it starts playing in my head every time I see/think of this title! LOL talk about a throwback, right? 😏
Have you read Accidentally in Love or is it on your TBR?