Well it has certainly been a hot minute since I did one of these (April was my last one)! But since it's already the end of August and I'm actually remembering to do a monthly wrap up on time, I thought I might as well do it. I don't know about you but August passed in a literal blink for me! I definitely don't think that I did anything noteworthy this month on both the work and personal life front, and to be honest, if you asked me what I did yesterday I don't think I'd be able to tell you. It's been that kind of brain foggy month and well, I'm just trying to keep my head above water and keep moving forward.
On a more positive note, I completed my Goodreads Reading Challenge to read 100 books this past Saturday and I honestly didn't think I'd do it because my reading has been iffy at best this year. Thank goodness for the blog tours I've been on because they've been keeping me motivated and have given me the push I need to stay reading. Not that I haven't wanted to read, it's just that my moods have been all over the show lately and as a mood reader, books don't usually get read very quickly, if at all, in my current state of mind.
Saying that, this month I managed to read a total of 15 books, not counting the second book I've DNF'd this year! Yes, you read that right, the infamous 'non-DNFer' has DNF'd not one, but two books in 2020. Like I've said before, I'm taking baby steps to DNF-ing more books and well, it's two more than I DNF'd last year so, yay progress? 😬

(5 pandas)
⁍ (eARC) Always Only You — read my review!
⁍ (Tour/eARC) The Black Kids — read my review!
⁍ (eARC) Fable (Fable #1) — read my review!



(4.5 pandas)
⁍ (Tour/eARC) With or Without You — read my review!
⁍ (Tour/eARC) His Only Wife — read my review!



(4 pandas)
⁍ (Tour/eARC) The Good for Nothings — read my review!
⁍ (Tour/eARC) Accidentally in Love — RTC



(3.5 pandas)
⁍ (Tour/eARC) The Heart of a Peach — read my review!



(3 pandas)
⁍ The Little Wedding Shop by the Sea — RTC
⁍ (eARC) Pride and Prejudice (Jane Austen Children's Stories) — RTC
⁍ (Tour/eARC) A Wicked Magic — read my review!
⁍ (Tour/eARC) A House Is a Body — read my review!
⁍ (Tour/eARC) Ignite the Sun — read my review!
⁍ (Tour/eARC) Starcross Manor — read my review!



(2 pandas)
⁍ (eARC) Losing Control — RTC
I think this is one of my better months of reading and I'm pretty happy that I enjoyed most of the books that I've read. It's so hard to pick a favourite out of these but I can definitely pick my Top Five August Reads and they are:
Fable
With or Without You
His Only Wife
The Black Kids
Always Only You
Pretty much all of these reads were for blog tours and the ones that weren't were (mostly) eARCs. Which you'd think would mean that I've made some headway in shrinking ARC Mountain, right? Sadly, very wrong. I seem to have the same problem browsing on NetGalley as I do when I go browsing through bookstores–I can't stop myself from hitting that request button almost every single time. What do with me, eh?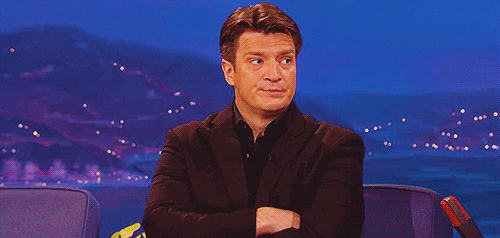 On the blogging front, I've been slowly getting back to posting more regularly. I feel like blogging is much like exercising or any other habit that you take a break from after going hard at for ages. When you take break, no matter how much needed it is, it always takes a bit of adjustment to get back to a schedule once you start up again. I honestly don't know if I'll go back to posting daily (or at least making multiple posts daily), but I'll try to keep a schedule as much as possible. I'll definitely be sticking to my weekly memes as much as possible because they're so much fun! On that note, here are some of my favourite posts from this month:
This month ended roughly but I hope that you are all doing okay and you're staying safe and healthy. As always, my messages are always open if you need to talk. Giant panda hugs! 🐼🐼🐼