Thanks to author Chloe Liese for providing the advanced copy in exchange for an honest review.
Always Only You (Bergman Brothers #2)
Publication date: 04 August 2020
Genre: Contemporary Romance, Sports Romance

Panda Rating:

Ren
The moment I met her, I knew Frankie Zeferino was someone worth waiting for. Deadpan delivery, secret heart of gold, and a rare one-dimpled smile that makes my knees weak, Frankie has been forbidden since the day she and I became coworkers, meaning waiting has been the name of my game—besides, hockey, that is. I'm a player on the team, she's on staff, and as long as we work together, dating is off-limits. But patience has always been my virtue. Frankie won't be here forever—she's headed for bigger, better things. I just hope that when she leaves the team and I tell her how I feel, she won't want to leave me behind, too.

Frankie
I've had a problem at work since the day Ren Bergman joined the team: a six foot three hunk of happy with a sunshine smile. I'm a grumbly grump and his ridiculously good nature drives me nuts, but even I can't entirely ignore that hot tamale of a ginger with icy eyes, the perfect playoff beard, and a body built for sin that he's annoyingly modest about. Before I got wise, I would have tripped over myself to get a guy like Ren, but with my diagnosis, I've learned what I am to most people in my life—a problem, not a person. Now, opening my heart to anyone, no matter how sweet, is the last thing I'm prepared to do.
Note: The quotes below are taken from an advanced/unfinished copy and are subject to change in the final version.
🥳 Happy Book Birthday to Always Only You! 🥳
---
"The most common form of despair is not being who you are."

Søren Kierkegaard, quoted by a Bergman in the book
HOLY GRANOLA!
BE STILL MY SWOONY HEART!!
ALL THE LOVE FOR FRANKIE AND REN!!!

Are Ren and Frankie the romance couple that that I didn't know I needed in my hopeless romantic life? Yes. YES, THEY CERTAINLY ARE!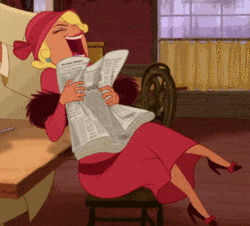 Would it be wrong of me to leave my review as just: read this book if you want to feel all the feels, if you want an inclusive #ownvoices romance with an autistic heroine who lives with a chronic illness (rheumatoid arthritis), if you want to a super sweet cinnamon roll of a hero who lives for Shakespeare (I MEAN!!!), if you want a deliciously slow burn romance full of respect and bursting with love. Not to mention this book was just hilarious! Frankie especially had me cracking up! Her internal monologue was amazing 😂
*Uhm, can you tell that I loved this book? Coz I definitely loved this book.*
"[…]show people who you really are, and you get the absolute thrill of knowing they love you for you."
I didn't think it would be possible for me to love another Bergman brother more than I loved Ryder from Only When It's Us but Ren really had me feeling all my feels, giggling like a fool, and tripping up in swoon town. Please please puh-lease give me more of these cinnamon roll heroes who aren't afraid to show emotion, to be vulnerable, to have an insanely adorkable side to them that they're super passionate about, and someone who's so kind, caring and full of heart.
(Ugh, I swear, these romances have absolutely ruined me for reality lmao!) 😂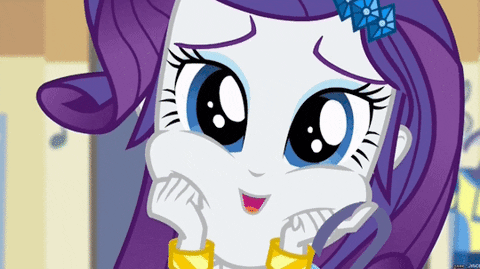 While Ren was amazing, Frankie was even more so! I related to her being a bit of a grump. I also thought that Liese did a really wonderful job with the representation in Frankie's character, and I appreciated the author's notes on this being an own voices story. Of course this isn't the first time that I've read this rep in books, but I feel like I learned so much more about autism and what it means to live with it, as well as a chronic illness, through Frankie's perspective. She's so empowering and half the time I was just shouting "yaas, get it Frankie!" because I was fully girl crushing in her corner.
"I lift my cane, arced over my head like a wand, and say, "Sectumsempra!"
"Jesus!" The guy stumbles back, knocking into a chair and running back to his booth. I give him a death glare, until he sinks out of sight."
The combination of these two and their slow burn romance was just perfection. I loved seeing the mutual respect between them only continue to grow. One thing I really appreciated is that they don't devolve into immaturity and they don't suffer from the typical romantic miscommunication, and this maturity was so refreshing! I thought that this was a bit steamier than the first book but compared to many other contemporary romances out there, I'd say rate it 3/5 on the steamy scale. It would be remiss of me to not mention the Bergman family's contribution to my continuing love for this series. This family and their openness and shenanigans brings me so much joy and warmth. I can't wait to come back to this series with Freya and Aiden's story next and I can't wait for MORE of the Bergman Brothers stories because us readers will definitely need and want more!
"Books help me feel a bit more connected to a world that often is hard to make sense of. Books are patient with me. They don't laugh at me instead of with me[…] Books welcome me–weirdness and all–and take me exactly as I am."
This book is out TODAY so don't forget to buy it because your romantic heart will definitely not want to miss it! 😉 Also, just like she did for book one, Chole made a playlist for Always Only You which you can find on Spotify and listen while you're reading or after you've read!
Chloe writes stories that, like people, resist categories. Portraying underrepresented experiences, her romances bring humor, heat, and heart. She's an avid reader, lover of leggings, and can't eat enough mint chocolate ice cream. In early 2019 Chloe received the diagnosis of Autism Spectrum Disorder (formerly aligned with Asperger's Syndrome). She is a vocal proponent and supporter of #OwnVoices writing to represent ASD and other marginalized voices.
Newsletter | Facebook | Instagram | Goodreads | Twitter
Have you read Always Only You or is it on your TBR?