I'm back with another blog tour and this time it's for Resurrection Men by David Craig. Thanks to Rachel @ Rachel's Random Resources for organising this blog tour and to the author for providing a free copy in exchange for an honest review!
Be sure to click on the banner below to check out the rest of the bloggers on tour!
Goodreads: Resurrection Men (Sooty Feathers #1)
Release Date: 31 August 2018
Genre: Gothic Horror, Fantasy, Paranormal
Panda Rating:

Glasgow 1893. Wilton Hunt, a student, and Tam Foley, a laudanum-addicted pharmacist, are pursuing extra-curricular careers as body snatchers, or 'resurrection men', under cover of darkness. They exhume a girl's corpse, only for it to disappear while their backs are turned. Confused and in need of the money the body would have earnt them, they investigate the corpse's disappearance. They discover that bodies have started to turn up in the area with ripped-out throats and severe loss of blood, although not the one they lost. The police are being encouraged by powerful people to look the other way, and the deaths are going unreported by the press. As Hunt and Foley delve beneath the veneer of respectable society, they find themselves entangled in a dangerous underworld that is protected from scrutiny by the rich and powerful members of the elite but secretive Sooty Feathers Club.

Meanwhile, a mysterious circus arrives in the middle of the night, summoned as allies to help avenge a betrayal two centuries old…
Buy: Elsewhen Press | Amazon (UK) | Amazon (US)
Aside from three months living on an oil tanker sailing back and forth between America and Africa, and two years living in a pub, David Craig grew up on the west coast of Scotland.  He studied Software Engineering at university, but lost interest in the subject after (and admittedly prior to) graduation. He currently works as a strategic workforce planning analyst for a public service contact centre, and lives near Glasgow with his wife, daughter and two rabbits. Being a published writer had been a life-long dream, and one that he was delighted to finally realise with his debut novel, Resurrection Men, the first in the Sooty Feathers series, published by Elsewhen Press in 2018. Thorns of a Black Rose was David's second novel, also published by Elsewhen Press. He returns to the Sooty Feathers series with Lord of the Hunt.
Goodreads Blog | Twitter | Facebook
I'm honestly not even sure where to start my review because although I love and read a lot of fantasy, I don't normally read gothic horror or paranormal fantasies, so this was already a step out of my comfort zone. But I'm glad to say that I didn't regret it at all and I'm surprised that I enjoyed this a lot more than I thought I would!
First of all, the setting of the scene in Glasgow and its surrounding areas in the late 1800s was done incredibly well. I know very little about this period and the little I do know is of the early/mid 1800s from regency romances and Austen 😂 Safe to say this was a complete turn from those books, but with Craig's descriptive writing, this period was brought vividly to life and I could clearly picture the squalor of a growing city, as well as the lush countryside surrounded by crop fields and untamed woods. As a gothic horror/paranormal fantasy/mystery, the scenes also have a dark undertone that hints at sinister things happening across the city. After some thought, I'd say the setting gave me strong The League of Extraordinary Gentlemen and Van Helsing/Underworld vibes and I was definitely here for it!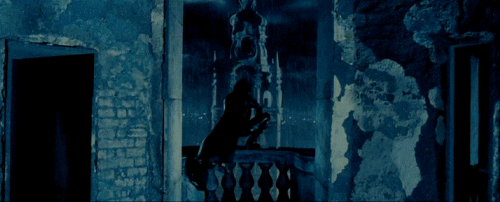 The vampires in this book are definitely not of the Twilight or True Blood variety. 😂 They're ancient, incredibly evil and ruthless in their ruling of the city. Vampires aren't the only paranormal creatures and there are demons also involved in the story. There were various storylines that eventually merged into one and I was impressed by how smoothly it all came together–which brings me to my favourite part of the story: the characters. There were a lot of them and at first I thought I'd never be able to keep track of all of them, but I surprisingly found myself becoming attached to all of them? They were all complex, morally grey and some incredibly flawed, but you couldn't help but root for them and what they were trying to accomplish. That said, my favourites ended up being Foley and Lady Delaney. I was so pleased she ended up playing such a powerful and central role in the events that unfolded and I found myself continuously delighted by her wit, knowledge and power. Put simply: she was very bad ass. I thought Foley's character would be more of a hot mess considering he's addicted to laudanum and a bit of an alcoholic but he was quite put together and I liked his unusual friendship with Hunt. I love the dry humour and sarcasm in this story too!
I wasn't sure how the story would unfold and there were some definite surprises waiting in store. That ending had me SHOOK with that twist I really didn't see coming but then of course, it all made sense! That said, I think perhaps the main drawback for me was that this book felt incredibly long. There was a lot that happens in the 400+ pages but sometimes it felt much more like a 600+ page read, and I feel like it could've been further condensed without losing anything from the storyline or character development.

Overall though, I really enjoyed this book that was so far outside my comfort zone. It has so much to offer in terms of plot and characters, and I'm looking forward to seeing what happens next. It can definitely be read as a standalone since there's no cliffhanger ending, but if you became as invested in the characters as I did, I don't doubt that you'll be just as eager to pick up the sequel! There's no doubt that Craig knows how to weave an intricate and multi-layered story and I'm looking forward to be reunited with these lovely characters once more! 
Have you read Resurrection Men or is it on your TBR?