So, we're back with another Top Ten Tuesday, a weekly meme hosted by Jana @ That Artsy Reader Girl. This week's prompt is: most anticipated releases for the second half of 2020.
Well… Considering I have 100+ books marked as 2020 releases, it was definitely… "fun" narrowing it down to just ten for today's list 🤣 Yes, we should all already be aware of the fact that I have a very problematic relationship with that 'want-to-read' button on Goodreads–it's all too easy to click! Adding books to my already endless TBR only ever became a problem when I joined the book community and I really don't foresee this problem going away any time soon (unfortunately for my TBR and savings)! Obviously this list of ten is a smol peek at the books I'm looking forward to getting my grabby hand son, but they are the ones that came to mind first. I'm so excited for some of these I can't even! Also, I tried to mention books that haven't made an appearance in my more recent posts (even though I'm definitely still very excited for them–especially Cemetery Boys and Cinderella is Dead!)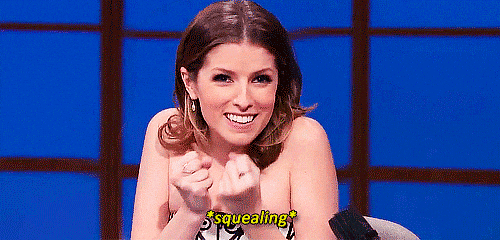 (book covers are linked to Goodreads pages!)
Samantha Casey loves everything about her job as an elementary school librarian on the sunny, historic island of Galveston, Texas—the goofy kids, the stately Victorian building, the butterfly garden. But when the school suddenly loses its beloved principal, it turns out his replacement will be none other than Duncan Carpenter—a former, unrequited crush of Sam's from many years before. When Duncan shows up as her new boss, though, he's nothing like the sweet teacher she once swooned over. He's become stiff, and humorless, and obsessed with school safety. Now, with Duncan determined to destroy everything Sam loves about her school in the name of security—and turn it into nothing short of a prison—Sam has to stand up for everyone she cares about before the school that's become her home is gone for good.
14 July 2020
---
Amid the whir of city life, a young woman from Harlem is drawn into the glittering underworld of Manhattan, where she's hired to use her knives to strike fear among its most dangerous denizens.
Ten years later, Phyllis LeBlanc has given up everything—not just her own past, and Dev, the man she loved, but even her own dreams.
Still, the ghosts from her past are always by her side—and history has appeared on her doorstep to threaten the people she keeps in her heart. And so Phyllis will have to make a harrowing choice, before it's too late—is there ever enough blood in the world to wash clean generations of injustice?
Trouble the Saints is a dazzling, daring novel—a magical love story, a compelling exposure of racial fault lines—and an altogether brilliant and deeply American saga.
21 July 2020
---
Leading Ladies do not end up on tabloid covers.
After a messy public breakup, soap opera darling Jasmine Lin Rodriguez finds her face splashed across the tabloids. When she returns to her hometown of New York City to film the starring role in a bilingual romantic comedy for the number one streaming service in the country, Jasmine figures her new "Leading Lady Plan" should be easy enough to follow—until a casting shake-up pairs her with telenovela hunk Ashton Suárez.

Leading Ladies don't need a man to be happy.
After his last telenovela character was killed off, Ashton is worried his career is dead as well. Joining this new cast as a last-minute addition will give him the chance to show off his acting chops to American audiences and ping the radar of Hollywood casting agents. To make it work, he'll need to generate smoking-hot on-screen chemistry with Jasmine. Easier said than done, especially when a disastrous first impression smothers the embers of whatever sexual heat they might have had.

Leading Ladies do not rebound with their new costars.
With their careers on the line, Jasmine and Ashton agree to rehearse in private. But rehearsal leads to kissing, and kissing leads to a behind-the-scenes romance worthy of a soap opera. While their on-screen performance improves, the media spotlight on Jasmine soon threatens to destroy her new image and expose Ashton's most closely guarded secret.
04 August 2020
---
This gorgeously imagined YA debut blends shades of Neil Gaiman's Stardust and a breathtaking landscape of Hindu mythology into a radiant contemporary fantasy.
The daughter of a star and a mortal, Sheetal is used to keeping secrets. Pretending to be "normal." But when an accidental flare of her starfire puts her human father in the hospital, Sheetal needs a full star's help to heal him. A star like her mother, who returned to the sky long ago.
Sheetal's quest to save her father will take her to a celestial court of shining wonders and dark shadows, where she must take the stage as her family's champion in a competition to decide the next ruling house of the heavens–and win, or risk never returning to Earth at all.
Brimming with celestial intrigue, this sparkling YA debut is perfect for fans of Roshani Chokshi and Laini Taylor.
11 August 2020
---
Strange things are happening in Nevermoor…
Morrigan Crow faces her most dangerous challenge yet in her latest Wundrous adventure. The highly anticipated third book in the award-winning Nevermoor series from one of Australia's bestselling and most loved authors.
Morrigan Crow and her friends have survived their first year as proud scholars of the elite Wundrous Society, helped bring down the nefarious Ghastly Market, and proven themselves loyal to Unit 919. Now Morrigan faces a new, exciting challenge: to master the mysterious Wretched Arts of the Accomplished Wundersmith, and control the power that threatens to consume her.
But a strange and frightening illness has taken hold of Nevermoor, turning infected Wunimals into mindless, vicious unnimals on the hunt. As victims of the Hollowpox multiply, panic spreads. And with the city she loves in a state of fear, Morrigan quickly realises it's up to her to find a cure for the Hollowpox, even if it will put her – and everyone in Nevermoor – in more danger than she ever imagined.
18 August 2020
---
In a city covered in ice and ruin, a group of magicians face off in a daring game of magical feats to find the next headliner of the Conquering Circus, only to find themselves under the threat of an unseen danger striking behind the scenes.
As each act becomes more and more risky and the number of missing magicians piles up, three are forced to reckon with their secrets before the darkness comes for them next.
The Star: Kallia, a powerful showgirl out to prove she's the best no matter the cost
The Master: Jack, the enigmatic keeper of the club, and more than one lie told
The Magician: Demarco, the brooding judge with a dark past he can no longer hide
Where Dreams Descend is the startling and romantic first book in Janella Angeles' debut Kingdom of Cards fantasy duology where magic is both celebrated and feared, and no heart is left unscathed.
25 August 2020
---
Welcome to a world made dangerous by the sea and by those who wish to profit from it. Where a young girl must find her place and her family while trying to survive in a world built for men.
As the daughter of the most powerful trader in the Narrows, the sea is the only home seventeen-year-old Fable has ever known. It's been four years since the night she watched her mother drown during an unforgiving storm. The next day her father abandoned her on a legendary island filled with thieves and little food. To survive she must keep to herself, learn to trust no one and rely on the unique skills her mother taught her. The only thing that keeps her going is the goal of getting off the island, finding her father and demanding her rightful place beside him and his crew. To do so Fable enlists the help of a young trader named West to get her off the island and across the Narrows to her father.
But her father's rivalries and the dangers of his trading enterprise have only multiplied since she last saw him and Fable soon finds that West isn't who he seems. Together, they will have to survive more than the treacherous storms that haunt the Narrows if they're going to stay alive.
01 september 2020
---
The hotly anticipated sequel to the New York Times and IndieBound bestseller Serpent & Dove—packed with even steamier romance and darker magic—is perfect for fans of Sarah J. Maas.
After narrowly escaping death at the hands of the Dames Blanches, Lou, Reid, Coco, and Ansel are on the run from coven, kingdom, and church—fugitives with nowhere to hide.
To elude the scores of witches and throngs of chasseurs at their heels, Lou and Reid need allies. Strong ones. But protection comes at a price, and the group is forced to embark on separate quests to build their forces. As Lou and Reid try to close the widening rift between them, the dastardly Morgane baits them in a lethal game of cat and mouse that threatens to destroy something worth more than any coven.
01 september 2020
---
Stacey is jolted when her friends Simon and Emily get engaged. She knew she was putting her life on hold when she stayed in Willow Creek to care for her sick mother, but it's been years now, and even though Stacey loves spending her summers pouring drinks and flirting with patrons at the local Renaissance Faire, she wants more out of life. Stacey vows to have her life figured out by the time her friends get hitched at Faire next summer. Maybe she'll even find The One.
When Stacey imagined "The One," it never occurred to her that her summertime Faire fling, Dex MacLean, might fit the bill. While Dex is easy on the eyes onstage with his band The Dueling Kilts, Stacey has never felt an emotional connection with him. So when she receives a tender email from the typically monosyllabic hunk, she's not sure what to make of it.
Faire returns to Willow Creek, and Stacey comes face-to-face with the man with whom she's exchanged hundreds of online messages over the past nine months. To Stacey's shock, it isn't Dex—she's been falling in love with a man she barely knows.
22 September 2020
---
France, 1714: in a moment of desperation, a young woman makes a Faustian bargain to live forever-and is cursed to be forgotten by everyone she meets.
Thus begins the extraordinary life of Addie LaRue, and a dazzling adventure that will play out across centuries and continents, across history and art, as a young woman learns how far she will go to leave her mark on the world.
But everything changes when, after nearly 300 years, Addie stumbles across a young man in a hidden bookstore, and he remembers her name.
In the vein of The Time Traveler's Wife and Life After Life, The Invisible Life of Addie LaRue is New York Times bestselling author V. E. Schwab's #1 New York Times Bestselling Author genre-defying tour de force.
06 OCTOber 2020
What are some of your most anticipated releases for the second half of 2020? Do any of these make your list?