Thanks to NetGalley, McElderry Books and Kit Frick for providing the advanced copy in exchange for an honest review.
I Killed Zoe Spanos
Publisher: McElderry Books
Release date: 30 June 2020
Genre: Young Adult Mystery, Thriller

Panda Rating:

"The YA thriller of the summer." —Bustle
For fans of Sadie and Serial, this gripping thriller follows two teens whose lives become inextricably linked when one confesses to murder and the other becomes determined to uncover the real truth no matter the cost.

What happened to Zoe won't stay buried…
When Anna Cicconi arrives to the small Hamptons village of Herron Mills for a summer nanny gig, she has high hopes for a fresh start. What she finds instead is a community on edge after the disappearance of Zoe Spanos, a local girl who has been missing since New Year's Eve. Anna bears an eerie resemblance to Zoe, and her mere presence in town stirs up still-raw feelings about the unsolved case. As Anna delves deeper into the mystery, stepping further and further into Zoe's life, she becomes increasingly convinced that she and Zoe are connected—and that she knows what happened to her.
Two months later, Zoe's body is found in a nearby lake, and Anna is charged with manslaughter. But Anna's confession is riddled with holes, and Martina Green, teen host of the Missing Zoe podcast, isn't satisfied. Did Anna really kill Zoe? And if not, can Martina's podcast uncover the truth? Inspired by Daphne du Maurier's Rebecca, Kit Frick weaves a thrilling story of psychological suspense that twists and turns until the final page
Amazon (US) | Barnes & Noble | iTunes | Book Depository | Kobo | Google Books
Note: The quotes below are taken from an advanced/unfinished copy and are subject to change in the final version.
"I have something better to do this summer, someone better to become."
This was a thrilling YA mystery that was written with a mixed-media format that I enjoyed. It's being likened to Sadie and while I can see why, it should be kept in mind that the narrative is quite different. I also haven't read Rebecca so I don't know how accurate the comparisons or influences are. The start of the book was admittedly confusing and it took a while for me to immerse myself in the story and to wrap my head around what was happening. But once I did and the pace rapidly picked up around the 20-30% mark, I ended up eagerly speeding through the rest of the novel to find out what happened.
The story was told in alternating timelines between the past summer (when Anna was babysitting ) and the present day (when Anna has confessed–not a spoiler since you find this out in the first chapter) and I liked how it was presented. Frick's writing style is easy to read and engaging. I really enjoyed the mixed-media format as it kept the pace fast and easy to read. It was a combination of police interview transcripts and the transcript of a teenage run podcast to solve the mystery of Zoe's disappearance/death. I would be interested in checking out the audiobook for this because I can imagine that if it's done the same way Sadie was, it'll be an amazing and enhanced reading experience.
"It was a fantasy, but I wanted to believe it. It was a story I told myself to keep from completely falling apart."
One thing that surprised me was how creepy and atmospheric the writing was. I didn't expect to be so creeped out reading this book but Frick really knows how to set an eerie and sinister, and almost supernatural atmosphere that had me curling my toes up under my covers and had me sleeping with the lights on. This was definitely not the sunny, party-filled Hamptons that you normally see on screen and read of in books!
I thought all of the characters were pretty unlikable and I never came to care for any of them. They came off as pretty shady (and awful friends), and selfishly motivated which made it hard to feel invested in their situations. Anna gave me very strong unreliable narrator vibes, which is pretty normal with mysteries/thrillers, but that also added to my confusion of what exactly was happening to/with her character. Was this something more towards mental illness or was it more paranormal? Despite being confused about what was real and what wasn't, the suspense of not knowing also kept me on the edge of my seat and eager to find out more.
"Because there's nothing. Just greedy, murky water that foams and froths like a hungry wild thing when it hits the legs of the pier below."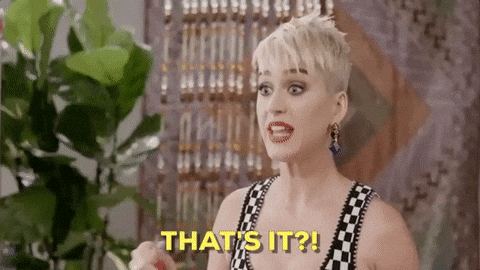 There were a few plot twists and some were predictable while others, including whodunit, did manage to surprise me. That said, I was pretty disappointed by the whole reveal and with how everything was explained. I had to suspend my disbelief from the start, especially when in chapter one the police are basically interviewing a minor without parental consent/presence, and they were threateningly coercing her to give a confession just to close the case. That was already a bit of a flag for me, but also, the police might as well not have even been mentioned because of how useless their presence was in the book. When we get to the end and there were too many coincidences explained away to be probable, it just became… unsatisfying. I can't say anything more without giving things away, it just felt very convenient and maybe even raised more questions. Although most of my original questions were answered, I think I was expecting a bit more and this fell flat and it's what brought my rating down to 3.5 stars.
Despite the slightly disappointing reveal and ending, this was still a thrilling YA murder mystery that I think will be a big hit for many this summer (I know my opinion is in the minority for this one)! Frick's eerie atmospheric setting and engaging writing style will keep you on your toes and eager to read on to find out how the rest of the story unfolds.
Kit Frick is a novelist, poet, and MacDowell Colony fellow from Pittsburgh, PA. She studied creative writing at Sarah Lawrence College and received her MFA from Syracuse University. When she isn't putting complicated characters in impossible situations, Kit edits poetry and literary fiction for a small press and edits for private clients. She is the author of the young adult novels See All the Stars and All Eyes on Us, both from Simon & Schuster / Margaret K. McElderry Books, as well as the poetry collection A Small Rising Up in the Lungs from New American Press. Her third YA thriller, I Killed Zoe Spanos, will release on June 2, 2020.
Website | Goodreads | Twitter | Instagram | Facebook | Pinterest
For more information on pre-orders click ➡ HERE.
Have you read I Killed Zoe Spanos or is it on your TBR?