Just two months ago (yes, just) I was tagged by the very wonderful Mani of Mani's Book Corner to do the Mystery Blogger Award! Thanks so much for the tag, lovely 💞 And sorry it has only taken me two months to get around to doing it! Go on and check out + follow Mani's blog if you haven't done so already — you won't regret it 😉
So, what's the Mystery BlogGER award?
The Mystery Blogger Award is an award for amazing bloggers with ingenious posts. Their blog not only captivates; it inspires and motivates. They are one of the best out there, and they deserve every recognition they get. This award is also for bloggers who find fun and inspiration in blogging; they do it with so much love and passion. The award was created by Okoto!
some rules…
Acknowledge the blog that gave it to you and display the award
Put the award logo/image on your blog.
List these rules!
Thank whoever nominated you and provide a link to their blog.
Mention the creator of the award and provide a link as well.
Tell your readers 3 things about yourself.
You have to nominate 10 – 20 people.
Notify your nominees by commenting on their blog.
Ask your nominees any 5 questions of your choice.
Share a link to your best post(s).
3 things about me…
i'm 32 years old!
I know this isn't particularly… interesting — age is nothing but a number after all — but I do get curious about the ages of those I interact with online, so I thought I'd throw that out there. Plus, I just turned 32 about ten days ago now, so that's fun!
i love to bake things… but I rarely eat what i make!
You're probably thinking that I must be an awful baker… But I've been told that my baked goods aren't bad (not the best obviously but still homely and delicious)! I love the whole process of baking (I am one of those people that love to measure things out precisely otherwise I'm convinced it'll be a disaster) but the time I finish baking, I just don't feel like eating it anymore? Is it just me? LOL! It's a good thing my friends/colleagues/family are always more than willing to eat what I make! 😂
I don't have a favourite number or colour…
I used to say my favourite number was 4 because it was my favourite boy band member's favourite. I usually say my favourite colour is black because I do love black and the majority of my wardrobe is black/grey, but it also really depends on my mood. I do love everything and anything pastel though — so if I had to pick I'd just say anything pastel 😂 I've been leaning towards pink/purple lately! I've said it before but I'm really bad at picking favourites 😅
mani's questions:
What is the best book you've received as a gift?
It's kind of sad to admit but… I really don't receive books as gifts? The last time I received a book as a gift (without asking for it or winning a giveaway or anything like that) was actually… Christmas 2012! LOL so sad. It was my first Christmas in the UK and I was staying with my bestie who was visiting Bristol at the time with her hubs. We had a secret santa at his and one of his friends gifted me this gorgeous copy of Doctor Zhivago. Ashamed to admit that I haven't read it yet… 🙃
---
Do you re-read, and if so which book was your latest re-read?
I hardly ever re-read. There are a few books that I have re-read over the years and well, that's mostly Jane Austen (my comfort read!) 😂 But earlier this year I did decide to re-read the first two books of The Arc of a Scythe series before reading the third and final book immediately after.
---
tell us your favourite book quote
As I've mentioned about a million times by now, I struggle a lot with these "favourite" questions because I'm so indecisive! 😅 So, while this may not be my number one, the quote below is definitely up there in favourites. It is from one of my all-time favourite books The Shadow of the Wind by Carlos Ruiz Zafón, which I've also mentioned a million times on my blog 😂
"Books are mirrors: you only see in them what you already have inside of you."
---
Which were your favourite subjects in school?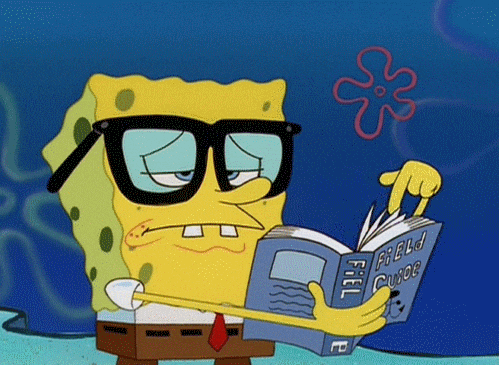 With an answer that will surprise absolutely nobody: English/Humanities were my top favourite subjects! But I also really liked Computer Science, which was all the "back-end" related things to HTML, creating websites etc., and Environmental Science! Enviro sci ended up being a lot more practical with us doing lots of data gathering from the "field" (lol going to the river behind our school etc.) and my teacher was just grand!
---
As you know, if books are my first love, animals are a close second, so do you have any pets? Please feel free to share some cute photos!!!
I do have two floofs! Their names are Tripper and Cookie. We adopted them when we were living in Cambodia in 2010 and they've been with the family ever since. They're actually pretty well traveled doggos and have moved with us to the Philippines and now to Indonesia, where they live with my parents in Jakarta. Leaving them to go to do my Masters in the UK was one of the hardest things I've ever had to do — pretty sure I cried more over leaving them than my parents/siblings (I can't even say I'm joking lol) 😂 They're no longer young but they'll forever be my fur babies 💞 These aren't the best photos of them but for some reason I can't find other photos of them right now 🙃
my five questions to you
If you were forced to choose, would you eat only sweet or only savoury foods for the rest of your life? 😈
What type of content tends to inspire you and your blog content (or your instagram)?
If you could gift a person of your choice a book that holds a lot of meaning to you, which person would you give this book to and what book would it be?
You wake up one morning to find yourself in the world of the last book you read. Where are you and would you survive the day?
(partly inspired by Mani's last question!) What fictional creature/animal would you like to have as a pet/animal friend?
I'M TAGGING:
Please feel free to ignore this post and the tag if tags aren't your thing! No pressure at all and if you're not tagged but want to do it, go for gold! Don't forget to link back so I can see your answers too 😍
Nen & Jen | Emer | Sammie | Katie | KB | Jess | E | Lisa | Ali | Kibby