Today I'm coming at you with one big review for the three books in The Great Devil War series that I read over the last week! I read the first book, The Devil's Apprentice (read my review here), when I took part in the blog tour organised by Dave @ TheWriteReads. I thought it was a bizarre book but highly enjoyable and like nothing I've read before. This was followed by Andersen contacting me on Twitter a couple of months ago to ask if I'd like to be part of his ARC team and I said yes! So a big thank you to Kenneth Andersen for reaching out to me and for sending me the books to read. Of course it goes without saying that this did not influence my reading experience or review, which is, as always, honest and unbiased.
Now let's get back to the review before I get even further off track! Despite a slightly slow start with book two, I've really enjoyed reading these books and I think book four is without a doubt my favourite in the series so far.
Goodreads: The Great Devil War series
Genre: Young Adult Fantasy
Average Panda Rating:

Book 2: ★★★½ | Book 3: ★★★★☆ | Book 4: ★★★★½
(images linked to the Goodreads pages)
As I mentioned earlier, I really enjoyed book one of The Great Devil War and thankfully, I've continued to have a lot of fun reading the next three books in the series. Possible minor spoilers ahead for book one of the series, so please read with caution if you're planning to pick it up!
**Sorry in advance for the slightly long review, after all, it is for three books.**
At the end of The Devil's Apprentice, Philip is brought back to life and returns to earth a changed boy. In many ways, Philip is still a good boy but after his initial time in hell, and the subsequent trips he takes in these three books, he's definitely no longer an angel. It was really refreshing to see how his character goes through so much growth, swinging between "good" and "evil", and I have to admit that I actually prefer Devil Philip over Angel Philip — but the Devil Philip that still has a conscience and doesn't do evil things because he's being a petulant teenager! We also spend a lot more time with Satina in these books as they grow closer and *surprising no one* a romance blossoms. I honestly wish that their relationship didn't head in that direction because I wasn't entirely convinced about their "love chemistry" and would've found it more believable if it had stayed platonic; but the romance doesn't play a huge role in the story (although it was a big motivating factor for Philip in the latter books). That said, I really liked how Satina's character also experienced a lot of growth and became multidimensional after what happens in book two. She's not simply 'just an evil devil' but like Philip and many of the other devils he comes across, there's goodness in her/them too.
We meet a lot of old and "new" characters in these three books and it was interesting to see how Andersen portrayed these people/characters. I mean, you have Mortimer (Death), Jehovah (God), Satan (Devil) and plenty of minor/supporting characters in the story that we're all pretty familiar with in real life (such as Archangel Michael, Hitler, Hades and Persephone, Hercules, Adam and Eve etc.). There are all these easter eggs in the story about real world famous people and it's safe to say that this continues to be one of my favourite aspects about this series. I'm always looking out for descriptions of characters that I might recognise and I'm never disappointed — I've actually learned a lot of things about famous people and characters that I never knew before and it has certainly been an eye-opener! 😂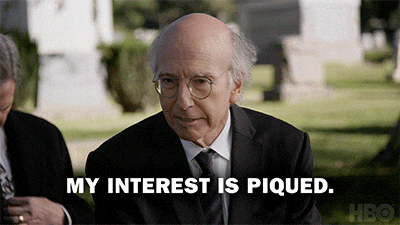 Another great aspect about this story is Andersen's exploration of morality and the concepts of "good" and "evil". As this series is targeted towards young adults, I think Andersen does a really wonderful job of diving into these incredibly complex topics in a way that's simple, entertaining and doesn't feel like you're diving too deep into these big concepts. Admittedly, the exploration of these topics might be a huge reason for why some people wouldn't like this book, because while it paints the Devil in a not-so-negative light, it also paints God in a not-so-positive light at times. I found it quite interesting though and I don't think Andersen writes insensitively, so it's one of the things I really enjoy about this series!
A minor quibble that I had initially was the level of detail in the books. I love the descriptions of the worlds we experience, but at times I felt overwhelmed with how much was described and I felt it dragged the story a little bit. This was especially the case when I picked the series up again and it took me a bit of time to get back into the 'groove' and to feel invested in Philip's (and Hell's) story. However, the pace does pick up considerably after book two and I was basically speeding through book four because it was just one action-sequence after another and I couldn't wait to find out what happens next.
I continue to be amazed by Andersen's imagination and how he brings these worlds and characters to life. I seriously just want to sit him down and grill him about what inspired him to write this story and where he continues to get his inspiration from. There were some parts I read that had me going "holy wow, that is so awesome/insane/terrifying" followed immediately by "where does Andersen come up with this stuff?!" (I mean, besides the obvious lol). This series is so entertaining and it's been such a pleasure to read. I'm very curious to see what happens in book five, the second to last book of the series, and which I'm currently reading.
Oh boy, that was a long one! If you've made it this far, thank you for reading! If you scrolled all the way down hoping for a TL;DR (I don't blame you lol), here you go: This series continues to be super fun and Andersen's imagination and ability to bring these worlds and characters to life continues to amaze me! The Great Devil War is a great young adult fantasy that I'm glad I discovered and I can definitely see why it's won the awards it has! Read it if you're looking for something different and a lottle bizarre, but will still be thoroughly entertaining (also if you're okay with a bit of gore).
Kenneth B. Andersen (1976) is an award-winning Danish writer. He has published more than forty books for children and young adults, including both fantasy, horror, and science fiction. His books have been translated into more than 15 languages and his hit-series about the superhero Antboy has been turned into three movies. A musical adaptation of The Devil's Apprentice, the first book in The Great Devil War series, opened in the fall 2018 and film rights for the series have been optioned. Kenneth lives in Copenhagen with his wife, two boys, a dog named Milo, and spiders in the basement.
Website | Facebook | Instagram | Twitter | Bookbub
Just to let you know, if you're keen on reading this series and have Kindle Unlimited, this series is currently available! And from tomorrow, you'll be able to read book five in the series because it's The Fallen Angel's book birthday! Woohoo!
Have you read The Great Devil War series or is it on your TBR?