Thanks to NetGalley, Feiwel & Friends, and author June Hur for providing the e-ARC in exchange for an honest review.
The Silence of Bones
Publisher: Feiwel & Friends
Release date: 21 April 2020
Genre: Young Adult, Historical Fiction, Mystery/Thriller

Panda Rating:

I have a mouth, but I mustn't speak;
Ears, but I mustn't hear;
Eyes, but I mustn't see.

1800, Joseon (Korea). Homesick and orphaned sixteen-year-old Seol is living out the ancient curse: "May you live in interesting times." Indentured to the police bureau, she's been tasked with assisting a well-respected young inspector with the investigation into the politically charged murder of a noblewoman.

As they delve deeper into the dead woman's secrets, Seol forms an unlikely bond of friendship with the inspector. But her loyalty is tested when he becomes the prime suspect, and Seol may be the only one capable of discovering what truly happened on the night of the murder. But in a land where silence and obedience are valued above all else, curiosity can be deadly.

June Hur's elegant and haunting debut The Silence of Bones is a bloody tale perfect for fans of Kerri Maniscalco and Renée Ahdieh.
Amazon (US) | Barnes & Noble | Book Depository | Kobo | Google Books
JUNE HUR ('Hur' as in 'her') was born in South Korea and raised in Canada, except for the time when she moved back to Korea and attended high school there. Most of her work is inspired by her journey through life as an individual, a dreamer, and a Christian, with all its confusions, doubts, absurdities and magnificence. She studied History and Literature at the University of Toronto, and currently works for the public library. She lives in Toronto with her husband and daughter.

Her debut novel THE SILENCE OF BONES (Feiwel & Friends/Macmillan, April 2020) is a murder mystery set in Joseon Dynasty Korea (early 1800s), and also a coming-of-age tale about a girl searching for home. It was recently selected by the American Booksellers Association as one of the top debuts of Winter/Spring 2020. She is represented by Amy Bishop of Dystel, Goderich & Bourret LLC.
Goodreads | Website | Twitter | Instagram | Pinterest
This book was so much more than I expected in all the best ways! First of all, that cover 😍 I love it so much! Although there were moments when the pacing did slow down, the book sucked me in from the start, and my need to know who the killer was and what happens next kept me reading well into the night. Admittedly, it is not a super fast paced thriller, but (imo) the richness of the story and writing made up for that. There's so much that I enjoyed and want to praise in this story–from the well-researched history, to the exploration of familial relationships and the murder mystery itself; all of it kept me engaged and entertained throughout!
The story follows Seol, a 16-year-old indentured servant with the police in the capital. I thought she would be a quietly obeying character but she has a fierce hot streak and a burning curiosity that really spurred the story on. Seol was a refreshing character in a society where men and women do not interact, especially in public and if the males are not direct family, and where slaves aren't allowed to look their masters in the eye or have their own thoughts and feelings. What I also didn't expect was how much of this story would focus on familial relationships, not only for Seol and her family, but also of father-son relationships and the importance of lineage in that era. Without giving any spoilers, I absolutely loved how Hur explored the lengths a person would go to find and keep family together, and how she tied all of it up. That ending was so incredibly bittersweet and holy gah, it had me crying those tears of a thousand rivers into my pillow!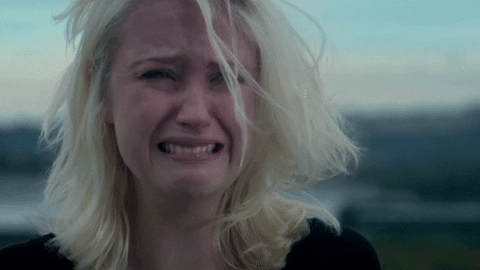 I think the historical aspect was probably what made this the most unique for me though. I've never read or heard of anything about this Korean dynastic empire and although it was a completely foreign world to me in many ways, Hur's descriptive writing completely immersed me in that world and I was able to picture it very clearly in my head. You can tell how thoroughly researched the book is–all the details from the language, clothing, food, mannerisms, folk tales, societal structures and definitely religion and politics. I will say that this book is quite heavy on the religious and political side because of the era and the story, which was completely unexpected; and while it's not generally my favourite topics to read about, I actually really enjoyed it! It gave this YA mystery more depth.
The murder mystery itself was also highly entertaining and although it took quite a while to solve, I liked the twists and turns that the reveals took, which led the reader even deeper into the religious and political spheres, and revealed just how dangerous it was to be different during this era. Hur kept me second guessing who I suspected and the reveal of the real murderer did surprise me! I don't think I could've been more satisfied with how the mystery was resolved.
This book could've been a hot mess if all the elements were not done well, but fortunately for us readers, this was so far from that; it's hard to believe that this is Hur's debut! A little more added appreciation goes to Hur's notes at the end (and on Goodreads) about what inspired her to write this story and what it means to her as a Korean who knew little of her history living abroad. This was very different to what I expected and I don't think it's like any YA mystery that I've ever read before, but in the best way! This book was alive with history and culture and it filled the story with so much more depth. I'm really looking forward to seeing what Hur comes out with next!
I'm so glad that I got the chance to read this as part of The Fantastic Flying Book Club blog tour. Thanks to NetGalley, Macmillan Children's Publishing, and the author for the advanced copy in exchange for an honest review.
It was so difficult to only pick a few quotes because I had so many favourites!
Note: These quotes are taken from an advanced copy and are subject to change in the final copy.
If you're curious about the book, you can check out this excerpt below. Hopefully it will convince you to check it out because it's definitely worth it! 😉
Have you read The Silence of Bones or is it on your TBR?