Hello, friends! I'm back with another The Fantastic Flying Book Club blog tour today and this time it's for They Went Left by Monica Hesse! Every time I get picked to be part of any FFBC blog tour I die a little bit inside out of pure happiness because it's always such a privilege 🥰 Huge thanks to FFBC for organising these amazing tours and to the authors as well for making the eARCs available to us.
Be sure to click on the banner above to see the other bloggers on tour! 😊
They Went Left
Publisher: Little, Brown Books for Young Readers
Release date: 07 April 2020
Genre: Young Adult, Historical Fiction, WWII

Panda Rating:

Germany, 1945. The soldiers who liberated the Gross-Rosen concentration camp said the war was over, but nothing feels over to eighteen-year-old Zofia Lederman. Her body has barely begun to heal; her mind feels broken. And her life is completely shattered: Three years ago, she and her younger brother, Abek, were the only members of their family to be sent to the right, away from the gas chambers of Auschwitz-Birkenau. Everyone else–her parents, her grandmother, radiant Aunt Maja–they went left.

Zofia's last words to her brother were a promise: Abek to Zofia, A to Z. When I find you again, we will fill our alphabet. Now her journey to fulfill that vow takes her through Poland and Germany, and into a displaced persons camp where everyone she meets is trying to piece together a future from a painful past: Miriam, desperately searching for the twin she was separated from after they survived medical experimentation. Breine, a former heiress, who now longs only for a simple wedding with her new fiancé. And Josef, who guards his past behind a wall of secrets, and is beautiful and strange and magnetic all at once. But the deeper Zofia digs, the more impossible her search seems. How can she find one boy in a sea of the missing? In the rubble of a broken continent, Zofia must delve into a mystery whose answers could break her–or help her rebuild her world.
Amazon (US) | Barnes & Noble | iTunes | Book Depository | Google Books
Monica Hesse is the New York Times bestselling author of Girl in the Blue Coat, American Fire, and The War Outside, as well as a columnist at The Washington Post writing about gender and its impact on society. She lives outside Washington, D.C. with her husband and their dog.
Goodreads | Website | Twitter | Facebook
Wow, talk about complete emotional devastation! I'm so glad this was put on my radar through this blog tour because otherwise I would've missed out on a powerful and heartbreaking read that is different to most WWII historical fictions that are my usual picks. Rather than following characters during the actual Holocaust period, we learn about the aftermath of the liberation. I'm ashamed to admit that I never considered what happened after they were "free" to return home or if they even had homes to return to; I certainly didn't know that refugee camps even existed! It's clear to me that the author has really done her research and it shows in the details of this well-crafted story that packs a very strong punch to the feels. I really appreciated the author's explanation of her research process and how this book came to life.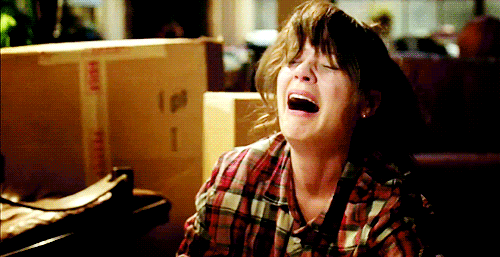 I don't know why I thought a post-war story would be less emotionally wrecking, but I couldn't have been more wrong. I think the only regret I have in reading this book was doing so in public because I couldn't let myself ugly cry like I wanted to — and believe me, I really wanted to. My eyes were constantly filling to the brim and the dams were always *this* close to breaking! There were many incidents that take place in this story that I had never heard of before and it was certainly shocking. This was an easy but difficult read. The writing is raw and the author doesn't hold anything back, and this history deserves that. The story sucks you right in and doesn't spit you out until the very end. It's horrifying and uncomfortable, and makes you think about humanity, compassion, trauma and recovery.
Zofia is a very unreliable narrator and at first this made me unsure about how I'd like the story. I think Hesse does a really good job in developing Zofia's character, who has suffered extreme mental trauma and resulting memory loss/gaps and periods of disorientation and confusion. Although the way Zofia's narrative is written does take time to get used to, it paints a very clear picture of her struggle and stresses how deeply war leaves mental wounds as much as physical wounds. Zofia's desperation to find her brother Abek, the only family she had left, was palpable. Her growing distress with each moment that she spent separated from him, unable to find clues of his whereabouts, was an almost tangible thing. She's such a strong and driven character, and oftentimes her feisty attitude would come through to highlight her personality from "before", especially when she was interacting with Josef!
Although this recounts horrendous events through Zofia's flashbacks and dreams, there's also hope introduced through the characters and life in the refugee camp. I think that life in the camps is testament to the resilience of the human spirit because despite the years of torture, suffering and death that these people endured, they are still full of kindness and experience happiness even through the simplest of things. Yes, life isn't without fear, sadness and sometimes continued suffering, but there's also so much positivity that can be found. I loved the characters we meet at the camp: Breine, Esther, Miriam, Chaim and especially Josef. The fast friendship that was formed between Breine, Esther and Zofia was heartwarming and their happiness was infectious and really warmed my heart. They each suffered such loss to varying degrees, but they all had strong spirits and personalities that filled the story with joy and hope.
I found myself wanting so desperately for all the good things to happen to the characters in this book and while the ending wasn't necessarily sad, it wasn't all HEA rainbows either. I don't think there's any possibility of walking away from a book like this feeling completely light-hearted but it's certainly an important read, and a powerful reminder of one of the world's most devastating periods of history that we should never forget. I'd highly recommend it for everyone!
Note: These quotes are taken from an advanced copy and are subject to change in the final copy.
Have you read They Went Left or is it on your TBR?