I'm back with another blog tour and this time it's for the beautifully written The Mountains Sing by Que Mai Phan Ngyuen.
Special thanks to Kelly at Algonquin Books for asking me to be part of this blog tour!
Goodreads: The Mountains Sing
Publisher: Algonquin Books
Release Date: 17 March 2020
Genre: Historical Fiction, Cultural

Panda Rating:


(4.5 pandas)
With the epic sweep of Min Jin Lee's Pachinko or Yaa Gyasi's Homegoing and the lyrical beauty of Vaddey Ratner's In the Shadow of the Banyan, The Mountains Sing tells an enveloping, multigenerational tale of the Trần family, set against the backdrop of the Việt Nam War. Trần Diệu Lan, who was born in 1920, was forced to flee her family farm with her six children during the Land Reform as the Communist government rose in the North. Years later in Hà Nội, her young granddaughter, Hương, comes of age as her parents and uncles head off down the Hồ Chí Minh Trail to fight in a conflict that tore not just her beloved country, but her family apart.

Vivid, gripping, and steeped in the language and traditions of Việt Nam, The Mountains Sing brings to life the human costs of this conflict from the point of view of the Vietnamese people themselves, while showing us the true power of kindness and hope.

The Mountains Sing is celebrated Vietnamese poet Nguyễn Phan Quế Mai's first novel in English.
I was not ready for how emotional this book would make me feel. Not only did I learn so much about a topic that I (embarrassingly) only knew scant details of, but I also felt a surprisingly deep connection to the characters. I have always enjoyed historical fiction and following multi-generational family stories, so I was already expecting to enjoy this and it did not disappoint! This story is a testament to the resilience of the human spirit and although it broke my heart, it also filled me up with hope and a great appreciation for life.
The Mountains Sing is written beautifully. The pages aren't filled with overly flowery prose, the author writes in a matter-of-fact way that's still lyrical and it's not hard to tell that she is also a poet. I loved how Vietnamese proverbs were woven in the text because it is actually such a big part of their life. The writing made it easy to picture what was unfolding as if it was happening before my eyes, and my heart soared and broke right alongside these characters and what they faced. The story is told in alternating perspectives between Grandma and Guava/Huong. I initially thought I would find the alternating timelines frustrating, especially as we'd get to the end of one chapter and would have to wait until after the next chapter to pick up where we left off, but it somehow immersed me even deeper into this family's life. Admittedly, some transition scenes felt a little clunky and awkward, especially towards the end of the book, but I was too invested to mind very much.
What I enjoyed most was how personal the writing felt, especially during grandma's chapters. It almost felt as if I was Guava and that grandma was talking directly to me; at times I almost forgot that this wasn't non-fiction. I could picture myself sitting beside this hardworking, tough-as-nails, take-no-funny-business old lady as she'd spin stories about the family's history. I think about how much injustice and war they had to endure and it almost seems unbearable; and yet every time they would find a way to keep going, even if it meant doing unthinkable things in horrifying situations. The strength in her character was so inspiring and I admired her very much.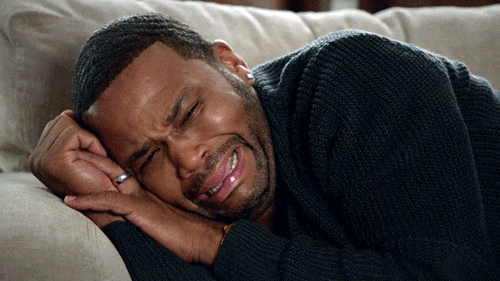 I think much of the literature we see about the Vietnam War is either from a Western or outsider POV, or from a South Vietnamese perspective, so this was also another unique point to the book. We see what happens through the lens of a North Vietnamese family and we experience the seemingly never-ending trials that they faced at the hands of various oppressors–French, Japanese, American, and the Vietnamese themselves. Some of the depicted scenes, especially from during the Land Reform, were terrifying and shocking, and I often found myself wiping away angry tears as I made my way through this story. It really makes you question how much suffering are people able to endure? The last few chapters especially had my tears flowing steadily and I was left feeling a weird mixture of grief and happiness.
This is a story filled with heartbreak and so much tragedy, but it is also so incredibly full of heart and hope. I learned so much about Vietnam's people and its history and I would definitely recommend it, especially if you enjoy reading multi-generational family stories and historical fiction. But really, I'd honestly just recommend it for those who love books that can make you feel. This is one not to miss!
Born into the Viet Nam War in 1973, Nguyễn Phan Quế Mai grew up witnessing the war's devastation and its aftermath. She worked as a street vendor and rice farmer before winning a scholarship to attend university in Australia. She is the author of eight books of poetry, fiction and non-fiction published in Vietnamese, and her writing has been translated and published in more than 10 countries, most recently in Norton's Inheriting the War anthology. She has been honored with many awards, including the Poetry of the Year 2010 Award from the Hà Nội Writers Association, as well as international grants and fellowships. Quế Mai first learned English in 8th grade and The Mountains Sin is the first novel written in English by a Vietnamese national to be published by a major American publisher. Currently based in Indonesia, Quế Mai's journalism regularly appears in major Vietnamese newspapers.
Have you read The Mountains Sing or is it on your TBR?