Hello, friends! I'm back with another The Fantastic Flying Book Club blog tour today and this time it's for Havenfall! Best believe I was shook when I got picked to be part of this tour because I thought I stood no chance in hell 😂 It was a great squealing moment! Thanks to FFBC for organising these tours and for the author for making the eARC available to us. Be sure to click on the blog tour banner above to check out the other bloggers on the tour! 😊
Havenfall (Havenfall #1)
Publisher: Bloomsbury YA
Release date: 03 March 2020
Genre: Young Adult, Fantasy

Panda Rating:

A safe haven between four realms. The girl sworn to protect it–at any cost.

Hidden deep in the mountains of Colorado lies the Inn at Havenfall, a sanctuary that connects ancient worlds–each with their own magic–together. For generations, the inn has protected all who seek refuge within its walls, and any who disrupt the peace can never return.

For Maddie Morrow, summers at the inn are more than a chance to experience this magic first-hand. Havenfall is an escape from reality, where her mother sits on death row accused of murdering Maddie's brother. It's where Maddie fell in love with handsome Fiorden soldier Brekken. And it's where one day she hopes to inherit the role of Innkeeper from her beloved uncle.

But this summer, the impossible happens–a dead body is found, shattering everything the inn stands for. With Brekken missing, her uncle gravely injured, and a dangerous creature on the loose, Maddie suddenly finds herself responsible for the safety of everyone in Havenfall. She'll do anything to uncover the truth, even if it means working together with an alluring new staffer Taya, who seems to know more than she's letting on. As dark secrets are revealed about the inn itself, one thing becomes clear to Maddie–no one can be trusted, and no one is safe . . .
Amazon (US) | Barnes & Noble | iTunes | Book Depository | Google Books
Sara Holland grew up in small-town Minnesota among hundreds of books. She graduated from Wesleyan University and worked in a tea shop, a dentist's office, and a state capitol building before heading to New York to work in publishing. These days, she can be found exploring the city's bookstores or finding new ways to put caffeine in her bloodstream. EVERLESS is her debut novel.

Goodreads | Website | Twitter | Facebook | Instagram
I was desperate to get my hands on this book ever since I saw the cover. I mean, just look at it?! It might be one of my favourites of 2020. I've never tried anything by Holland before so I didn't have expectations going into this and I'm glad I didn't because I might've been disappointed otherwise. I don't mean that badly though, only that this had a much stronger mystery element and I found that also made the pacing slower than your typical YA fantasy. Still, there were parts I really enjoyed but I also found myself feeling disconnected towards the middle, before having it pick up again at the end.
Holland's writing flowed smoothly off the pages making this an easy read. I loved the concept of doors leading to other realms and that they're all connected through Haven. I appreciated the introduction to the adjacent worlds at the beginning as it helped to build a better picture in my mind. I was fascinated by the descriptions of the worlds–Fiordenkill with its ice cold beauty, magic ravaged Byrn with its storms, and Solaria with its soul devouring monsters. I really enjoyed the picturesque landscape that Holland painted of the tiny town where Omphalos, the inn, is located in the mountains; it sounded eerie and isolated at times but also magical and peaceful.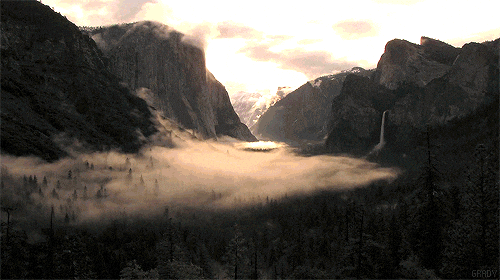 We're introduced to a lot of characters although we unfortunately don't learn much about many of them except for Maddie, our MC. I liked Maddie well enough but there were times when I found her naïveté frustrating. As running the inn is what she's aspired to doing for years, I thought that (despite the unfortunate circumstances) she would really step up to the job. Yes, she's a teenager who's unsure about many things and it wouldn't have been easy anyway, but I felt she could've tried harder. I also found it somewhat alarming how easily she would connect smaller dots while missing the larger, and sometimes more obvious, picture! That said, although her growth was slow, it was well done and I came to appreciate it in the end. Of course, there's also a romance and it's shaping up to be a love triangle!!! You know how I feel about those so I won't get into that 🙃 but I can't say that I was particularly invested in either potential ships, mostly because I just didn't feel the chemistry or a connection to them. I'm hoping that'll change in book two!
There were several revelations that were worked in throughout the story and I appreciated that they weren't all revealed at once at the end. I could see some of the reveals coming from a mile away but it was still enjoyable to watch unfold because it was written in well, plus it kept me on my toes! There were quite a few characters I wasn't sure were trustworthy, although I'm glad that I at least got the villain right. You know when something's really too good to be true… 🤣 I wish the ending didn't come so abruptly but it does have me looking forward to what happens next. I'm hoping that we get a chance to somehow explore the other worlds in the coming sequel(s) because that would be amazing!
Havenfall was a little unexpected with it's slower paced, mystery infused story and fantasy/real-world setting, but overall it was an enjoyable read! I'm looking forward to trying more by Sara Holland.
Note: These quotes are taken from an advanced copy and are subject to change in the final copy.
Have you read Havenfall or is it on your TBR?