I first discovered this post on BookLoversBlog on NYE and decided it was the perfect way to wrap up my reading and blogging year. The survey was originally created by Jamie @ The Perpetual Page Turner and asks us questions that reflect the last year of books, reading and blogging. As the survey was quite lengthy, I decided to break it down into three parts. You can see Part I with my 2019 Stats and Best in Books HERE. Part II will be about my Blogging/Bookish Life in 2019, and stay tuned for Part III, which will be about Looking Ahead to 2020.
1. New favorite book blog/Bookstagram/Youtube channel you discovered in 2019?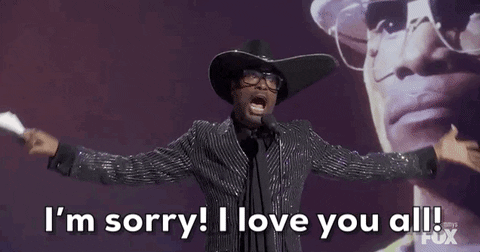 Since this was my first year of blogging and intensively bookstagramming, I discovered all the blogs and bookstagram accounts, so I really can't just pick one because they have all quickly became my favorites. To say that choosing would be difficult is an understatement! I've discovered so many new book loving friends in 2019 and it's not only been fun, but it's been beyond amazing. I'm especially thankful for those who interact with me on a daily or regular basis on all my platforms, whether it's the blog, twitter or instagram. I really appreciate all of you 🥰
2. Favorite post you wrote in 2019?
I think my favorite post would be the review I wrote for Nevernight. That was the first time I wrote a review in that format and I really liked how it turned out, including the photos and gifs I used! I'm tempted to start writing all my reviews in that format now but I haven't really tried it for any other book (yet).
3. Favorite bookish related photo you took in 2019?
I took this photo for the "My Height in Books" #bookstagramchallenge and it was so much fun! I'm 55 books tall 😍 It would've been so impossible to take this photo without help, so I'm glad the friends I have don't mind being roped into my bookish shenanigans! If you're on bookstagram and would like to be friends, come find me @dinipandareads or leave me your link in the comments below 😊
4. Best bookish event that you participated in (author signings, festivals, virtual events, etc.)?
Living on the other side of the world means that I don't get the chance to attend cool bookish events and that definitely makes me a sad panda. There is one event that happens every year in Bali (The Ubud Writers and Readers Festival) and that has a lot of local and lesser well-known international authors, but I unfortunately didn't get to attend it this year!
5. Best moment of bookish/blogging life in 2019?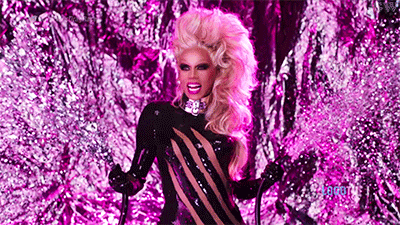 Hmmm… For the best bookish moments I'd have to say it's all the signed and special edition books that I managed to add to my collection this year. Yes, I did break the bank at times but … It was really worth it for the most part 🙂

For the best blogging moment(s) I'd have to say that it was reaching 300 followers on my blog in December and participating in my first ever blog tours. As an international book blogger who's not the best reviewer and who doesn't have the most "fun" posts, I never thought I'd have any kind of following, let alone a following that'll put me on the radar to participate in things like blog tours! Happy panda 🐼
6. Most challenging thing about blogging or your reading life this year?
I think the most challenging thing was finding a balance. I don't really have much going on outside of work, but I am a wee bit of a workaholic! 😅 Running a blog/bookstagram is kind of like a second job at times, so trying to balance that with a 9-6 work day was an interesting challenge. But I love it so it's worth it (most of the time anyway lol 😉)!
7. Most popular post this year on your blog (whether it be by comments or views)?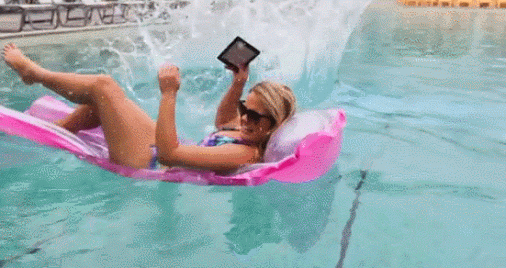 My most popular post was about my love affair with my Kindle. It was shared by Dave @ TheWriteReads on Twitter soon after I posted, which I'm quite sure is what caused the boost in views!
8. Post you wished got a little more love?
Umm… This is tough because as I said, a lot of my posts aren't "discussion" posts, but more the standard weekly/ monthly posts, so I don't really have one in mind for this question… Obviously a lot of my early posts didn't get a lot of views but I was pretty happy with some of the reviews that I wrote early on (like for ACSDAL, Verity and Vox).
9. Best bookish discover (book related sites, book stores, etc.)?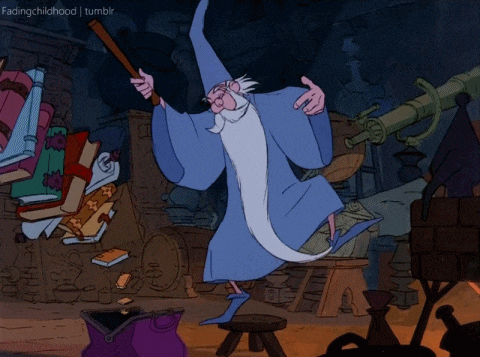 One of the best things to happen to my bookish life is finding out about Book Depository. It's such an amazing site and it has saved me so much on shipping. I honestly don't even know how I bought books before 2019 😂
10. Did you complete any reading challenges or goals that you had set for yourself at the beginning of this year?
Last year I did two year long challenges: The Goodreads Reading Challenge and the Popsugar Reading Challenge. I blew my 2019 Goodreads Reading Challenge out of the water! I mean, not to toot my own horn or anything but I've never read that much in one year before and I'm wondering if I ever will again?! 🤣 In the end, I didn't keep good enough track of my Popsugar Reading Challenge and I think I missed out on completing it by about 8 books? I know I probably could've finished the challenge but my laziness won over. That's such a bad excuse lol but I'm going to try again this year and see how I do!
Alright *phew* that's part II done, folks! I'm slowly making my way through this survey and all that's left now is to look ahead to 2020. Be on the look out for the third and final part of this survey that I'll be posting very soon!
How was your bookish/blogging life in 2019?
What were some of your favourite moments?