We're back with another Sundays in Bed With… meme! This meme dares to ask you what book has been in your bed this morning and is hosted by Midnight Book Girl. Come share what book you've been you've spent time curled up reading in bed with, or which book you wish you had time to read today!
Today I spent the day in bed with Paper and Fire (The Great Library #2) by Rachel Caine. This is a fast paced sequel! I'm enjoying it and it has answered some of the questions I had earlier, although I'm still noticing certain inconsistencies. This series is quite entertaining though!
LET THE WORLD BURN

With an iron fist, the Great Library ruthlessly controls the knowledge of the world, forbidding the personal ownership of books in the name of the greater good.

Jess Brightwell has survived his introduction to the sinister, seductive world of the Library, but his life and the lives of those he cares for have been altered for ever. Embarking on a mission to save one of their own, Jess and his band of allies suddenly find themselves hunted by the Library's deadly automata and forced to flee Alexandria.

But Jess's home isn't safe any more. The Welsh army is coming, London is burning, and soon Jess must choose between his friends, his family, or a Library willing to sacrifice anything and anyone in the search for ultimate control . . .
What are you currently reading?
Not only is Sunday pretty much over but so is my short little break from work, and I'm really not looking forward to waking up early and going into the office tomorrow. I think that's probably a sign that it's time to look for something different, huh? Well, that's what I'm hoping the end of 2020 will bring for me! For the first time in a very long time, when someone asks me what I'm looking forward to, I can actually see something for me to look forward to and it excites me and terrifies me in equal measure. BUT that's for the end of the year. My main goal this year is to save as much money as possible. This means that I won't be reading as many of the newest releases in 2020 and that's going to suck, but my intimidatingly huge unread physical shelves and (e)ARC list will thank me for this decision!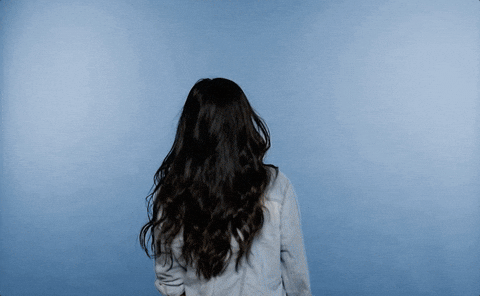 This week has passed in a bit of a blur. My parents and sister left on Friday evening but I've been quite slack in terms of blog hopping and bookstagramming over the last week. It also means I haven't set aside the time I wanted to in order to organize myself nicely with my brand new planner! Why does motivation desert me so quickly!? I'm hoping to get myself better sorted in the week to come. Hopefully getting back into a "work routine" will make me feel more motivated and structured!
Reading & Blogging Recap
Since last Sunday I haven't managed to read a whole lot. In the last few days I've finished my first two reads of the new decade and I've started on my third today. As I mentioned above, I haven't set aside time to think about my reading and blogging wrap ups and goals for 2019/2020. I've been feeling lazy, a little spacey, and that has made me turn to what I'm best at: procrastinating 😅 I'm hoping to post Part I of my 2019 wrap up soon (as in tomorrow?), I just have to stop pushing off adding in the final touches!
I still also have to think about my blogging schedule. There are times when I feel overwhelmed posting every day, but I think that it's also still more or less manageable. I think the schedule that I set up for myself in the latter half of 2019 has really worked fine for me and I feel productive posting daily, so I think I'll keep sticking to it this year. Let's see! But on that note, you can find a list of the posts I made this week down below, just in case you missed any 😉
Book Review:
Book Review: Ink and Bone (The Great Library #1) by Rachel Caine
First Lines Friday: 03 January
December Monthly Wrap Up
Book Review: The Queen of Nothing (The Folk of the Air #3) by Holly Black
#WWWWednesday: 01 January
Book Review: The Bone Houses by Emily Lloyd-Jones
#TopTenTuesday: Best 10 of 2019!
Down the TBR Hole – 10
Goodreads Monday: 30 December
How has your reading week been?
For all those back to work tomorrow: WE GOT THIS!