Wowow, it's a question I've been asking myself repeatedly but seriously, where did November go?! Pretty sure that I blinked twice and the month was already over. Actually, these last few months have all been speeding by and I can't believe that we're now almost done with the teens of the 2000s and moving into our 20s! Insanity. So it's time for another monthly wrap up and I gotta say, November was a weird month. I don't know if it's because the days passed so quickly but despite (what felt like) having a book in hand 98% of the time, this was the month that I also read the least. It might also have to do with the fact that my mood for romance has all but disappeared and I used to binge romance the most! I managed to read 12 books in November and for the most part, many of them were just okay…

⁍ The Stranger Beside Me (read my review!)



⁍ Under Locke (read my review!)
⁍ Malamander (review coming)
⁍ (eARC) TH1RT3EN (read my review!)



⁍ Notes On A Nervous Planet (read my review!)



⁍ The Last Mrs. Parrish (review coming)
⁍ The Perks of Being A Wallflower (review coming)
⁍ Kiss Me Not (read my review!)
⁍ Monstress, Vol. 3: Haven (review coming)
⁍ Wicked Saints (read my review!)



⁍ (eARC) The Death of Baseball (read my review!)
⁍ Everything Under the Sun (review coming)
I participated in #NonfictionNovember this month and as you can see from my read list, I didn't do a very good job of it! I only managed to read two NF books, although I enjoyed both very much and one of them was my favorite read this month (Stranger Beside Me). I have a lot more NF on my list that I'd obviously like to get to and I'm hoping to read at least one or two more before the year ends. That said, I'm quite pleased that I even managed to read two because NF always takes me longer to get through… Also, two is more NF than I usually read in a year so… Yay? 🤷🏻‍♀️
I'm also quite chuffed that I managed to read two more of my eARCs this month and I'm slowly creeping closer to my 100% goal (and when I say slowly I really do mean… s-l-o-w-l-y! But slow progress is better than no progress, amirite?! 😂)! I wrote more reviews for my reads this month than before, but I still have tons to catch up on and I also didn't end up posting any reviews from previous months either. Oops! Oh well, there's always time to catch up… 😬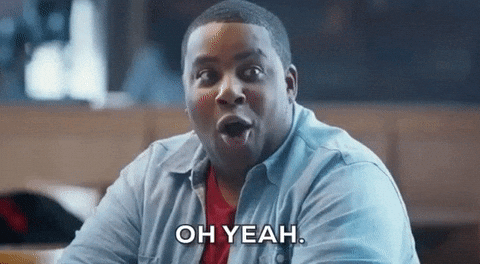 This month I also randomly decided to join in on the #Triwizardathon and it has been lots of fun! I'm on Team Durmstrang and at the start of Task 2, Durmstrang was in the lead! There's one last task this December, starting next week, so I should probably start thinking about what to read but I'm pretty excited for the final! I think half of the books I've read this month were because of my participation in this readathon. I'm usually pretty bad at sticking to set TBRs and yes, I have replaced one or two books that I set out to read with something else, but for the most part I'm quite proud that I've managed to stick to the others. Go me!
I mentioned it briefly at the end of last month's wrap up that I was thinking of doing a revamp on my blog look and I've finally done it. I changed my theme and made some new graphics, which are amateurish but I think overall, I'm quite pleased with how my blog looks. I don't know if I'm enjoying this theme 100% yet, but I do like the new graphics that I made–especially the new blog headers! I think I've definitely brought more colour to my blog now! What do you all think of it? Or maybe you didn't even notice or don't care? (That's totally fine too! Lol)
I hope you all had a great November! I'm sure that most of us have tons of books that we'd like to read before the year is out, so HAPPY DECEMBER READING, friends!