Welcome back to my second week joining the Thursday Discussion posts! Thursday Discussion is a biweekly meme hosted by Ally Writes Things where you write a post based on the prompt for that week. The post can be as long or as short as you want, and you can talk about as much or as little as you want. This week's topic is books you need to read before the end of 2019 and coincidentally, I've just posted on bookstagram about that topic today!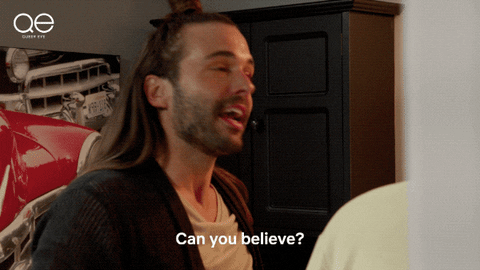 First of all, can you believe that 2019 is already 1.5 months away from being over?! No? Me neither! It's kind of unbelievable how quickly this year has passed and especially the last month. I still feel like we've just started November but now we're already in the second to last week and I'm here scratching my head wondering how the heck that happened! 😅
2019 has been an incredible year of reading for me. I've hit a new record for how many books I've managed to finish before the year ends, and I'm honestly a little impressed with how much I've been able to read this year. Reading certainly isn't a competition but I'm still quite happy with how much I've read this year and I'm considering it one of the bigger accomplishments of my year; it also makes me a little excited about what's in store next year!
So many books, so little time…
That said, there are still quite a number of books that I hope to get through before this year ends–and that's not even including the ARCs that I have to read too. I still have my very ambitious goal of achieving a 100% rating on NetGalley before 2020 and I honestly don't know if I'll be able to do it; but I'm certainly going to try! If there was any doubt in my mind earlier this year about being a mood reader, all those doubts have certainly vanished now 😂 But let's see how it goes…
Now without further ado, here's my stack. I think it's a pretty doable stack to get through, although there are some (like The Toll) that I haven't included in the picture because I don't have my physical copy yet!
Are any of these books that you want to read before the year ends?