Goodreads: The Dugout (Brentwood Baseball #2)
Genre: Contemporary Romance, Sports Romance, New Adult
Panda Rating:

Let me ask you a question:
If someone is vying for your spot on a team and just so happens to injure you during practice, would you believe it was on purpose?
Word around campus is . . . it was no accident.

That injury has cost me everything; my starting position, my junior year—and the draft. Now, I'm a senior fresh off recovery, struggling to find my groove, until the day I run into a nervous, fidgety, girl with freckles, in the dining hall.

They call Milly Potter The Baseball Whisperer, The Diamond Wizard, and The Epitome of All Knowledge. She believes in baseball. She breathes it. She's the queen of an infamous dynasty, but no one actually knows who she really is, and she plans to keep it that way.

One mishap in the panini line, one miscommunication in the weight room, and many failed attempts at an apology equal up to one solid truth — Milly Potter never wants to speak to me again — no matter how good my forearms look. Little do we both know, she's about to become more than just my fairy ballmother.
I'm not that big of a sports fan IRL (except for when it comes to tennis and footy) and I know maybe next to nothing about baseball but that didn't stop me from really enjoying The Dugout! I found myself swooning and laughing my way through this story.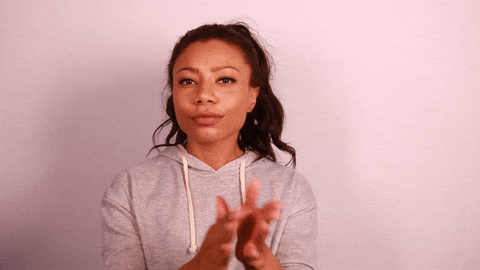 At first, I wasn't sure if I was going to like it because Carson comes off as an entitled asswipe from page one and I didn't like how he was so unnecessarily rude and abrasive. I get that he had a chip on his shoulder but it's just not a good look, mate! That said, he really grew on me as the story went on and I'm positive a lot of that had to do with the introduction of Milly into his life. Milly is AWESOME. She's a little bit nerdy, down-to-earth, and insanely smart and talented at coaching baseball! Want to know a random/fun fact about baseball? Milly can supply. Having trouble getting your shit together on the field and need coaching? Milly is your girl. I was worried that there would be one of those "She's All That" moments where the nerdy girl suddenly transforms into this stunner by shedding the baggy clothing and stepping out in "sexy clothes", but she sticks true to herself and I was here for it! I really enjoyed seeing Milly and Carson's relationship grow from friendship to love and their banter was spot on. I like that she continued to be straight up with him, but that his softer and more mature side was brought out more because of her. They had great chemistry and I'm glad Quinn built that up well. I'd probably give the heat factor a four in this book. I think there were more steamy scenes in this one (and it was definitely hotter) than the other Quinn books I've read. Ain't mad about it either 🤷🏻‍♀️ lol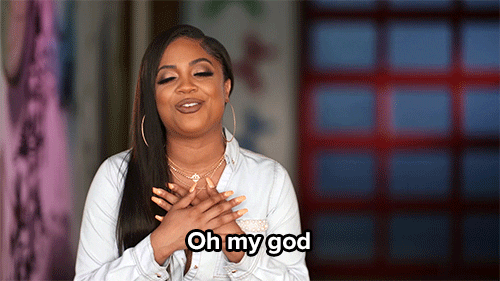 While I liked both MCs, I think that my favorite thing about this story were the friendships. Milly's best-friendship with Shane and Jeremy was hilarious and pure. They brought an extra little spark of fun and quirkiness that I really enjoyed. What I really loved though was the camaraderie between the whole baseball team. When Milly went over that night to get introduced to the boys, I don't think I stopped laughing and swooning once! Seriously, from the minute the door opened I was bent over cracking up. I wanted to give them all hugs forever–they were SO CUTE I wanted to know more about all of them and I really hope that they all get stories. Seriously, I really hope so *hint hint Meghan Quinn!*
The reason I took off half a star is because I thought how some characters reacted in certain situations (especially during their monologues) was a little OTT. There were also moments where the narration would switch from first person to second person and back and it was a little annoying. Overall though, I had such a fun time reading this book and I can't wait to go back to book 1 of this series because I'm definitely curious to know more about Carson's BFF, Knox (you don't need to read it to understand this book though).
Have you read The Dugout? Are you a fan of sports romances?
Let me know in the comments and let's chat!