A few *months* ago Alys @ Alys in Bookland tagged me to do The Netgalley Book Tag! Of course in my typically late fashion, I am only now getting around to it. Thanks so much for the tag, Alys! You all should check out her lovely blog — her aesthetic is just ridiculously cute and amazing and her reviews and posts are awesome!
RULES:
Link back to the tag's creator.
Thank and link back to the person who tagged you.
Answer the questions the best you can. If you don't use NetGalley, you can substitute other sites or places where you get books!
Tag a few people to do this too.
Auto-Approved: Who's one author whose books you automatically want to read, regardless of what they're about?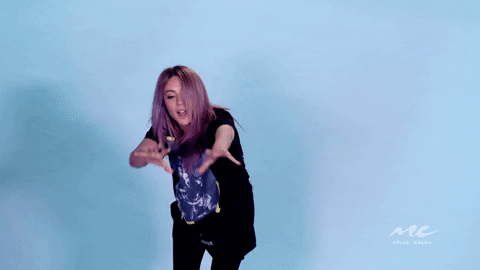 I'd have to say Taylor Jenkins Reid for this one. I haven't read all of her books yet but all of the ones I've read have been 4-5 stars and I can't imagine myself disliking any of her books. I could end up being completely wrong, but I'm on a mission to build my collection of her books! Not that I've ever seen her books on NetGalley nor (I'm sure) would I ever be approved even if I wished for it 🤣
Request: What makes you want to request a book that you see on NetGalley? The first thing that always catches my eye is the cover — I know, I know, don't judge a book blah blah. Yeah, but it's true, I do this. Then I read the synopsis and if I'm on the fence about it I check it out on Goodreads and sometimes I'll skim reviews. Do other people do that? For the most part I decide based on the synopsis!
Feedback Ratio: Do you review every book you read? If not, how do you decide what books to review?
If it's an ARC, of course! Ever since I started my blog I've also tried to write a review for all the books I read and for the most part I've done a pretty good job of it, minus a few here and there. I'm working on it!
Badges: If you could create your own badge to display on your blog, what would it be for?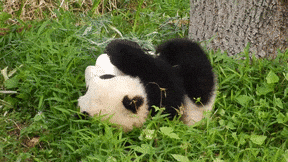 I'm sure this is already out there somewhere but I haven't seen it yet (although I honestly haven't looked for it yet either) but I'd like to make a badge as an international book blogger for the obvious reason. Or…. SOMETHING WITH A PANDA ON IT because… pandas? 🐼🐼🐼
Wish for it: What's one book that you are absolutely dying to read?
One of the upcoming releases that I'm absolutely dying to get my hands on is The Toll by Neal Shusterman. The release date is coming up right quick and I CAN'T WAIT to get my hands on this book. Like, I NEED TO KNOW WHAT HAPPENED YESTERDAY please and thank you.
2019 NetGalley Challenge: What was the last book that you received as an ARC that you reviewed? If you've never received an ARC, what's the last book you reviewed?
The last e-ARC that I received and reviewed was My Life as Marlee by Victoria Anders. Unfortunately for me, this one just didn't work well for me. You can read my review here!
I'M TAGGING ANYONE WHO WANTS TO DO THIS!
(I'm sorry, I'm just too lazy… If you do this tag, please link back to me so I can see your post too!)