Goodreads: My Life as Marlee
Publish date: 18 September 2019
Publisher: Alt 19 Publications
Genre: Young Adult Contemporary, Young Adult Romance
Panda Rating:

I'm officially a sixteen-year-old insane hermit, thanks to my best friend moving away.
Until I meet Noah.

Noah is my oxygen. He's those fleeting, deep breaths keeping my world from going black, from drowning into the darkness of my past. He's the one who helps me find my passion for swimming again, even though it's a direct reflection of my nightmare. As my mom moves closer to the deep end, barely treading water, Noah's the only thing holding me afloat. My fear is that her illness will drain her and I'll have nowhere to go but across the country. Back to the darkness. Back to my father.

Not even Noah can extinguish my demons.

When my life gets sucked in by the riptides, I have to ask myself, is my father truly evil or just broken? Is Noah's oxygen enough to save me as the muddy waters swallow me whole?

My name is Marlee, and this is my life.
This book started off very well for me but the further I got, the more I was confused about where the author was taking the story. Then at the turn of events in the last 10% of the book, I was left completely baffled (not in a good way) at the direction the book took. I think I understand what the author was trying to do but IMO it didn't add anything to the story other than unnecessary drama.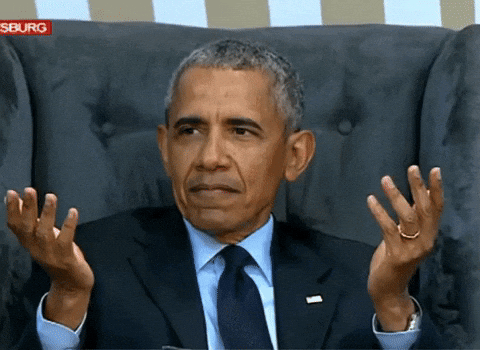 *Warning: Minor spoilers ahead*
Marlee is a typical high schooler who is trying to find her place now that her best friend has relocated and she's left to deal with the last two years of school alone. I like how she decided to remove herself from a toxic group situation, even if it meant being alone/friendless. From the start you can tell that Marlee has been through a lot and that there's some serious emotional and mental baggage in her past, but I liked how she kept trying to see the positive and the lessons life was throwing her way in each moment. Although most of it was cheesy for me now, I can imagine my younger teen self being totally onboard with all of the positive affirmation she kept on her wall. There were times when I really liked Marlee and how she was quite level-headed for a teenager, but then there were moments where she'd have these really nasty and incredibly selfish thoughts that just threw me off completely. Moments like these showed just how inconsistent her character was and I get it, she's a teenager, but to be going on about how much her mum means to her and how much she missed her best friend, her actions in the story didn't really reflect it very well.
SPOILER
This was especially the case when Marlee got home from Thanksgiving and her mother was feeling worse than usual. She hadn't seen Noah in a few weeks, and was running towards him when her mother collapses and her first thoughts were something along the lines of: "why did she have to be so weak and collapse right now? if it weren't for her, i'd already be in Noah's arms, but instead he's going to her." I mean… Your mother has cancer dude. Are you serious rn?
END SPOILER
I'm also on the fence about this romance. It really comes off as insta-lovey because they become a couple 2-3 days after officially meeting. Their chemistry is pretty obvious from the start, but I also felt the 'can't-eat-can't-sleep-can't-breathe-without-you' love happened FAST. I started off really enjoying the descriptions of having a high school crush, swimming in lust and all those raging hormones of teenage-hood. It sent me laughing down memory lane remembering my own very cringeworthy, boy-crazy moments. So I can understand getting caught up in emotions and everything, but I felt this crossed over to the unhealthy kind of love where they're so codependent on each other. Maybe I'm too cynical or old (lol) but I don't believe the kind of love that Noah and Marlee had was really healthy — especially when everything and everyone else falls to the side (like your very sick very dying mother). Marlee does face a moment where she realizes she has no idea who she is without Noah but other than trying for one activity without him, it really doesn't go anywhere and that was disappointing too.
Noah was genuinely a very good guy though a little too perfect for my tastes and as a result, got slightly boring for me. He didn't get much of a personality other than the shining, electrifying, life saving light to Marlee's dark. Which as a teen I'd probably be all over but now not so much. I loved most of their friends, like Stella, who at times seemed much more likable than Marlee! I would've definitely liked to see more of them in it.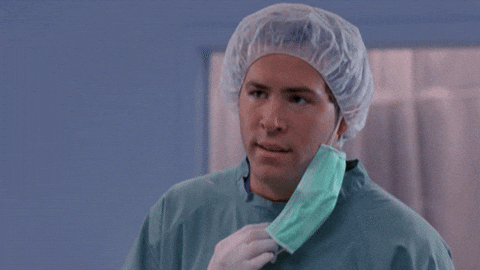 The really bizzare and out of the blue ending was what really brought the rating down for me. I don't understand why it the author had to do it. I actually had to double take when I got to this part of the story because I couldn't believe that the author brought it in this direction. It was just weird and so unnecessary. There's a lot more I could get into about how the situation with her father was handled (amongst other things including the situation with her brother!), and how Marlee continued to hide the truth, but I'm not gonna go there because it's just gonna end up being a rant.
In the end, even though this started off well, the inside content just wasn't as appealing to me as the outside cover. The story was almost nauseatingly perfect at times–everything was so easily resolved and of course, it was predictable, which isn't always bad if the execution is good. But in this case, it just wasn't there for me.
Thanks to Book Sirens and the author for the e-ARC in exchange for an honest review. This book is now available.
Have you read My Life as Marlee? Let's chat in the comments!