We're back with another Sundays in Bed With… meme! This meme dares to ask you what book has been in your bed this morning and is hosted by Midnight Book Girl. Come share what book you've been you've spent time curled up reading in bed with, or which book you wish you had time to read today!
IT'S SUNDAY. THIS SUCKS.
Okay, I'm trying not to get too upset that it's Sunday. I've been procrastinating MANY THINGS outside of reading in the last week and it's all catching up to me now! DO NOT FREAK OUT is my mantra at the moment and well, it's not really working. But I digress… This Sunday I spent half the day in bed with The Priory of the Orange Tree and I'm making slow but steady progress. I've finally got the characters and storylines straight and I'm highly anticipating when it all comes together because I feel that shit hitting the fan is imminent! I think my problem so far has been that while I'm enjoying it, when I put it down to do other things I don't feel the urgent need to pick it up again. This is a group read over on Twitter though and I'm so thankful for people like Sammie and Leelynn for keeping me extremely motivated! I'm about 40% of the way through… So maybe there's hope that I can finish this before the end of September?!
A world divided.
A queendom without an heir.
An ancient enemy awakens.
The House of Berethnet has ruled Inys for a thousand years. Still unwed, Queen Sabran the Ninth must conceive a daughter to protect her realm from destruction—but assassins are getting closer to her door. Ead Duryan is an outsider at court. Though she has risen to the position of lady-in-waiting, she is loyal to a hidden society of mages. Ead keeps a watchful eye on Sabran, secretly protecting her with forbidden magic. Across the dark sea, Tané has trained all her life to be a dragonrider, but is forced to make a choice that could see her life unravel. Meanwhile, the divided East and West refuse to parley, and forces of chaos are rising from their sleep.
What are you currently reading?
I pretty much did ZILCH this weekend? Like, nothing. The best thing about it has been lazing in bed. I didn't sleep in but I also didn't get out of bed until close to lunchtime on all weekend. Yes, I'm really a panda at heart (sleeping, eating and rolling around is my jam) 😂 I spent Saturday trying to get motivated to take bookstagram pictures. I've been feeling very uninspired lately and it's not coz I don't enjoy being part of the booksta community anymore, it's just completely due to my mental health which hasn't been in the best state lately. I honestly don't even know how I spent my day yesterday coz even though I read (I also finished a reread of The Hating Game), I didn't make that much progress with Priory? Anyway, I did make it out of the house today! Although I made grand plans at 2AM about how to spend my Sunday, I ended up lazing in bed again! I went out to get coffee and to do a bit of grocerysnack shopping though!
I have a presentation that I've been avoiding all week last week, and until now I've done the bare minimum for it, and I have to present it to my boss tomorrow. WHY AM I SO GOOD AT AVOIDING IMPORTANT SHIT?! 😭 It's an afternoon meeting so I still have time to work on it in the morning (this is me avoiding again!) but I really thought I'd get some work done today. Instead, I've been catching up on blogs, doing a bit of reading and thinking about doing more reading. Le super sigh. 🤦🏻‍♀️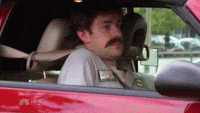 Reading & Blogging Recap
Being stuck on Priory means that I've only managed to finish two books this week: Fake Date and The Hating Game. You can find my review for Fake Date in the list below, but I still need to review The Hating Game! It was a re-read and I completely loved it all over again. It needs to be known that: I LOVE JOSH 4 EVA. Like, he's my number one and I'm obsessed with him. He's… I need a Josh. In my life. All that banter! All that tension! *swoon*
Other than that it's been a pretty decent blogging week. I've finally caught up on the majority of comments and posts of blogs I'm subscribed to! My inbox is once again super clean and I definitely feel accomplished (if not for the fact that I did all this while avoiding the one thing that I shouldn't be avoiding today! We can't all be perfect though, amiright?! 😅I'm now off to make some dinner and to continue reading Priory and on that note, check out a recap of my posts this week, in case you missed any:
Review: The Hate U Give by Angie Thomas
Top 5 Saturday: Over 500 pages!
Friday Favorites: Autumn Reads
First Lines Friday: 20 September
Bookish Thoughts: Why I Love My Kindle
Review: Fake Date (Dating #2) by Monica Murphy
WWWWednesday: 18 September
Review: The Ingredients of Us by Jennifer Good
#TopTenTuesday: Things to Eat/Drink/Listen to While Reading/Blogging!
Review: Godsgrave (The Nevernight Chronicle #2) by Jay Kristoff
Goodreads Monday: 16 September
I'm also leaving you with this song that was stuck in my head for the majority of the day. I haven't listened to Death Cab for Cutie in ages but … You really can't go wrong with this classic!
How has your week been? Hope everyone has/had a great weekend!
Let me know how you're doing in the comments and let's chat, friends 🙂