Goodreads: Godsgrave (The Nevernight Chronicle #2)
Genre: Young Adult Fantasy
Panda Rating:

Conquer your fear, conquer the world.
Mia Corvere, destroyer of empires, has found her place among the Blades of Our Lady of Blessed Murder, but many in the Red Church ministry do not believe she has earned it. Her position is precarious, and she's still no closer to exacting revenge for the brutal death of her family. But after a deadly confrontation with an old enemy, Mia begins to suspect the motives of the Red Church itself.
When it is announced that Consul Scaeva and Cardinal Duomo will be making a rare public appearance at the conclusion of the grand games in Godsgrave, Mia defies the Church and sells herself into slavery for a chance to fulfill the promise she made on the day she lost everything. Upon the sands of the arena, Mia finds new allies, bitter rivals, and more questions about her strange affinity for the shadows. But as conspiracies unfold, secrets are revealed and the body count rises within the collegium walls, Mia will be forced to choose between her loyalties and her revenge.
CW: Gore, Murder, Abuse (Physical)
When I started Godsgrave two days ago, the first thing I told myself was: DO NOT GET ATTACHED. I mean, this was my mantra and I was ready. Kristoff could bring all the emotional fckery to the table and hit me with it because I WAS NOT GOING TO GET ATTACHED. He can absolutely take his torture elsewhere! I see you, Kristoff. I know better after Nevernight!
O, gentlefriends the lies we tell ourselves, neh?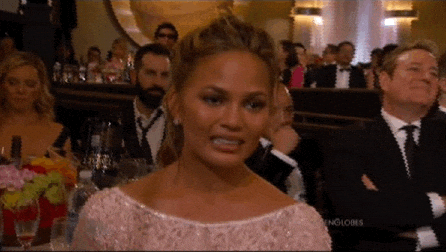 If I wasn't 100% convinced after Nevernight that Kristoff takes absolute pleasure in making his readers writhe in agony as he slays off one character after another, it's safe to say that I don't need convincing now because I have zero doubts about it. Kristoff is eerily like George R.R. Martin. If you like a character in this book, chances are they're going to get fcked over at some point, and hard! And yet, I still can't get enough of this series (and what does that say about me exactly?). When I wrote this review my thoughts and emotions were still all over the place, so fair warning, this review might be as much a hot hot mess.
Audiobook
I followed along to the audiobook again because it played such a big part in my enjoyment of the story of Nevernight. The audio started off a bit shaky and I felt it wasn't as strong as Nevernight, but I still enjoyed the narrator, Holter Graham, and thought he did a great job with voicing the cast. I did notice there were a lot of errors in wording and sometimes voicing but it wasn't a very big deal. I'd give this performance 4★s!
The Writing
Kristoff's writing has really grown on me a lot since Nevernight. I enjoy the OTT metaphors and similes, as well as the dry and often crass humor that's interjected and brings much needed levity to such a dark story. I found that I still loved the footnotes because you learn so much about the republic through them, and I find that the text is often hilarious. If there's one thing I'm dying to know is who the narrator is! Does anyone have any guesses?
"If Vengeance has a mother, her name is Patience."
The Plot
Godsgrave moved at a fast pace that didn't let up until the end. The world building continued to be fantastic, and I especially enjoyed the horrific and jaw dropping arenas where the gladiatii battled. These arenas were mind-blowing and like an insanely "pimped up" and magical Gladiator. Unsurprisingly, there's even more blood and gore as Mia joins a collegium of gladiatii as part of her plan to avenge her familia. There are also a few well-written sexy scenes! The plot gets more complex as conspiracies and ugly truths come to light. There are plenty of twists, revelations, lies and heartbreak, but also some great, heartwarming friendships too. There's a romance storyline that I didn't love but I'm sure many will enjoy–I just don't trust the character at all! Some of the revelations I saw coming but the very last one had me shook. I was definitely over here screaming like a banshee as I read it! I'm STILL shaking and hella curious to see how these elements will come together in Darkdawn. There's so much anticipation!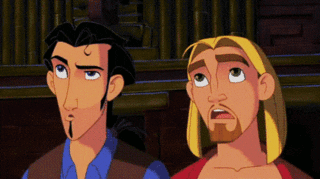 The Characters
There's a completely new cast that appear in Godsgrave. Few characters from the first book reappear, but they don't play big roles in the story, except for one/two.
Mia Corvere continues to be an incredibly complex character. She has become an even more proficient killer and although her lack of fear has made her a bit colder, she still retains her conscience; I love those two sides to her character. Towards the end of the book, I ended up shouting at and hating her for what she was doing, but I should've known better. Tricksy little Kristoff! We get to see a bit more of Mercurio in Godsgrave, and I really love his paternal relationship with Mia. I love a gruff character with heart!
"When you take a person out of the world, you don't just take them, do you? You take everything they were, too."
We're introduced to many characters in Godsgrave, especially when Mia joins the collegium. We have Leona, the Domina of the collegium. Arkades, a former gladiatii and now Executus of the collegium. Maggot, the young girl who was the collegium's healer, absolutely stole my heart with her sweetness and curiosity! Then there are the other gladiatii and although most of them remain minor characters, I couldn't help loving what I learned of Sidonius, Bryn and Byern, Bladesinger, and Wavebreaker! I thought for sure there would be one asshole that makes life at the collegium unbearable for Mia, but for the most part they treated each other like family. I loved the camaraderie between them, and the banter like that between siblings. I wanted to spend more time with them and learn more of their interesting backstories. This is obviously where I also got attached to characters that I should not have done and the big event at the end seriously broke my heart. I was railing so hard at both Kristoff and Mia!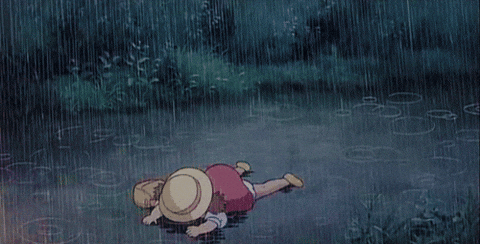 AND THEN OF COURSE
There's the big twist and reveal of characters and their relationships in the last few pages of the book! WHAAAT?! Kristoff is so cruel to end this on such a note, but I'm so glad that I decided to start this series when Darkdawn came out because now I don't have to wait years to know what happens. I'm honestly a little scared but also very excited to see how this story wraps up. There's no doubt in my mind that it's going to be terrifying, horrifying and heartbreaking. Will I be ready for the feels?!
Have you read Godsgrave? What'd you think of it? Also, have you read Darkdawn? Are my feelings going to be absolutely destroyed?!
Let me know in the comments and let's chat!