Goodreads: Stalking Jack the Ripper (Stalking Jack the Ripper #1)
Genre: Historical Fiction, Horror, Mystery, Young Adult Fiction
Rating:

Seventeen-year-old Audrey Rose Wadsworth was born a lord's daughter, with a life of wealth and privilege stretched out before her. But between the social teas and silk dress fittings, she leads a forbidden secret life. Against her stern father's wishes and society's expectations, Audrey often slips away to her uncle's laboratory to study the gruesome practice of forensic medicine. When her work on a string of savagely killed corpses drags Audrey into the investigation of a serial murderer, her search for answers brings her close to her own sheltered world.

This book has received a lot of love in the community and I think I had pretty high expectations going into it, so I was little bit flummoxed that it ended up being very different to what I expected. That's not necessarily in a bad way, but I think this might be a big case of it's not you, it's me. I mean, I liked it well enough but I didn't love it. I read this as part of a big group read on Twitter, and they're continuing on with the series throughout the month but I think I'll put off continuing it for now.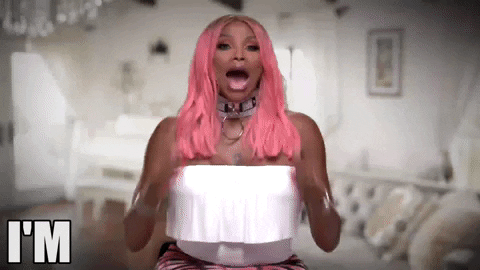 SJTR was told through the perspective of Audrey Rose Wadsworth, who was smart, fiercely independent and very ahead of the times for that period, and she wasn't at all shy to show it. I found her rebellious and spunky character refreshing. I love that she was a bit of a nerd, who just wanted to do cool things like autopsies and solve murders, but that she also loved fancy clothes and dressing up. She spends the majority of the story with her uncle, a famous doctor who people think is insane, and Thomas Creswell. Everyone who has read this book seems to have loved Creswell's character the most. He definitely gave me Sherlock vibes, with his observant deductions and brilliant mind, but I liked that he was also sassy, sarcastic and bold. I felt a little like the romance between Audrey and Thomas was a little insta-love and I wasn't actually here for it (sorry, please don't kill me)! I just didn't feel any spark between them and because of that their romantic interactions fell flat and felt forced! With how quickly the romance evolved between Audrey and Thomas, it was easy to forget the period which this was set in. If it was realistic, half the things that happened with Audrey traipsing around on her own, and especially alone with men, would not have happened. I mean, we're talking the late 1880s here, so it's a bit unrealistic. While the more modern tones of the story made it a much easier read than it would've been otherwise, I think it also detracted from the whole vibe/setting of the story.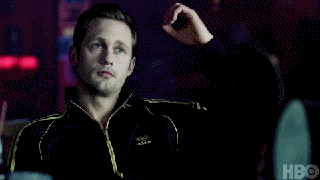 I've always had a morbid fascination with the 'legend' of serial killers and murderers, and Jack the Ripper is one of the most infamous even until now. While reading, the names of his victims were familiar, but since the last time I went into a spiral binge of reading up on The Ripper was over a decade ago, I didn't actually remember all the details of what he did to them. So I really enjoyed the fictional liberties that Maniscalco took to develop this story around his legend, while still remaining as close to what happened as possible. I also appreciated Maniscalco's author's note that detailed what she took liberties with. That said, I was a little shocked by how easily I deduced who Jack the Ripper was. I won't say that I figured it out from the very beginning, but it was like a lightning strike moment when I figured it out and I was a little upset that Audrey didn't see the <b>very obvious</b> clue that was like a big, bright red waving flag in front of her. I ended up wanting to shout at her for the rest of the book because it was SO OBVIOUS and the fact that Thomas didn't pick up on it when he's supposed to be a genius who sees everything, was kind of disappointing. I thought the ending was also a bit too rushed, and I was a little disappointed with how it was so… easily resolved and a little too picture perfect happy for such a horrifying story!
Another thing I appreciated was the detail of added photos to some of the chapters. I always find black and white photos a little creepy, even when they're innocent, and these fit so well with the content of the story. I think only one of them, which I wasn't expecting at all, gave me a right fright when I was reading this at around 3am on Friday/Saturday, and so I made sure to check the photos ahead of time (during the day!) so I wouldn't get another shocker. I will say though that this book was a lot darker and more gory than I anticipated, so a word of caution if you're looking to pick it up and aren't so good with gore!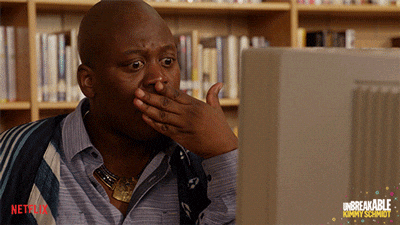 I was thinking about going straight into Hunting Prince Dracula, but I'm glad that I didn't because it would've been too much for me. Apparently as I get older my constitution gets weaker LOL I am interested in continuing the series eventually though. So while I did enjoy this thrilling historical fiction, I felt a little too detached from the characters to really fall in love with the story. I'd still recommend it to anyone who likes a thrilling mystery, historical fiction, quirky characters and great banter, as well as a strong female lead ahead of her time.
Have you read Stalking Jack the Ripper? Did it live up to the hype for you? Leave me a comment below and let's chat!